The Berkeley Haas School of business, one the world's best business schools, consistently ranks in the top 10 internationally. The school offers more than a great education — it transforms the way students see themselves and their place in society. We work with Haas to develop alumni and donor communications that help them continue to lead the pack, keep their funding strong, and shape the future of their legacy today.
Industry
Services
Strategy
Brand Identity
Print Design
Digital
Haas Leadership Society
We created positioning and messaging strategy, visual language, and tone of voice for the Haas Leadership Society. The system is an extension of the Haas School of Business brand with additional unique elements to make HLS feel both elevated and welcoming.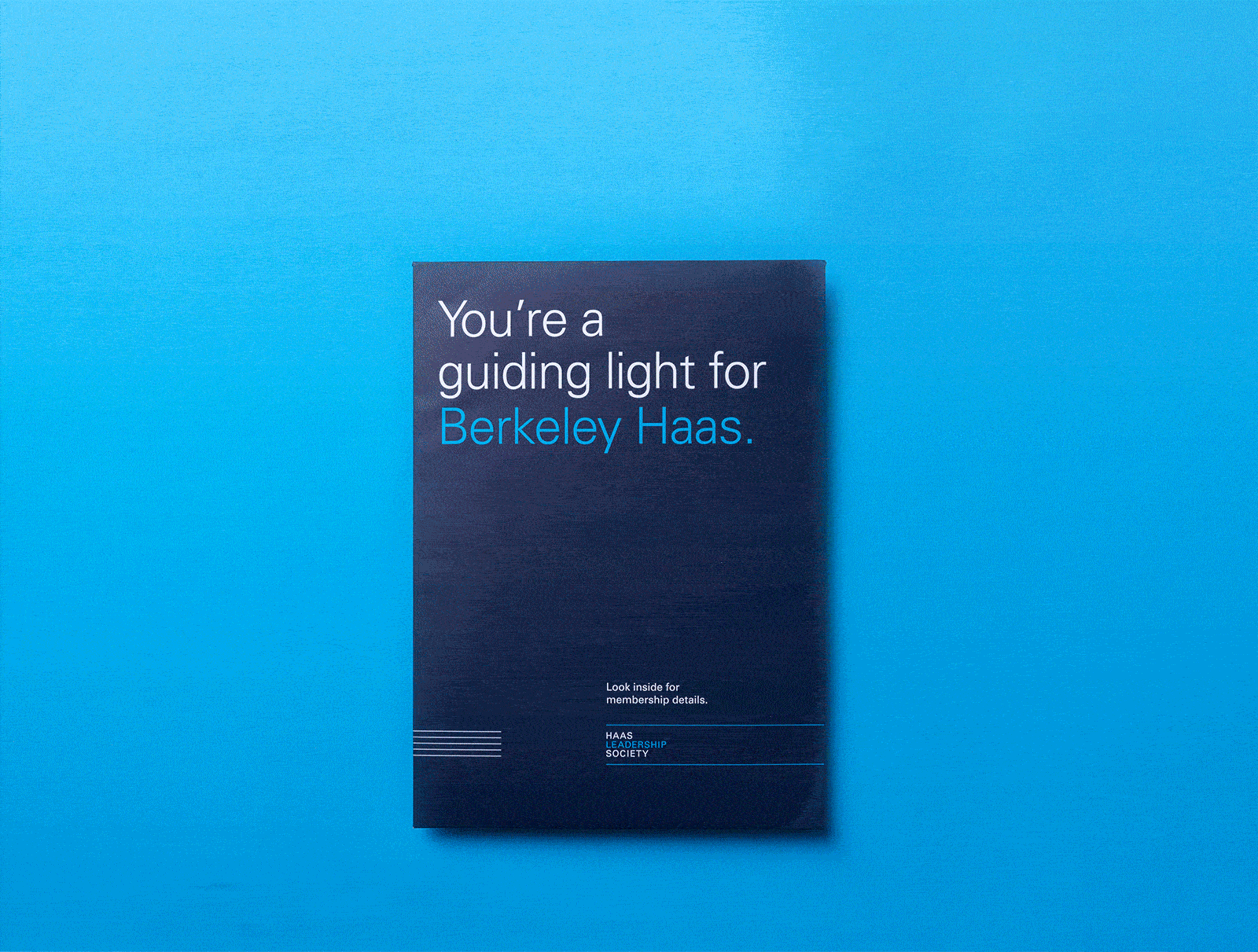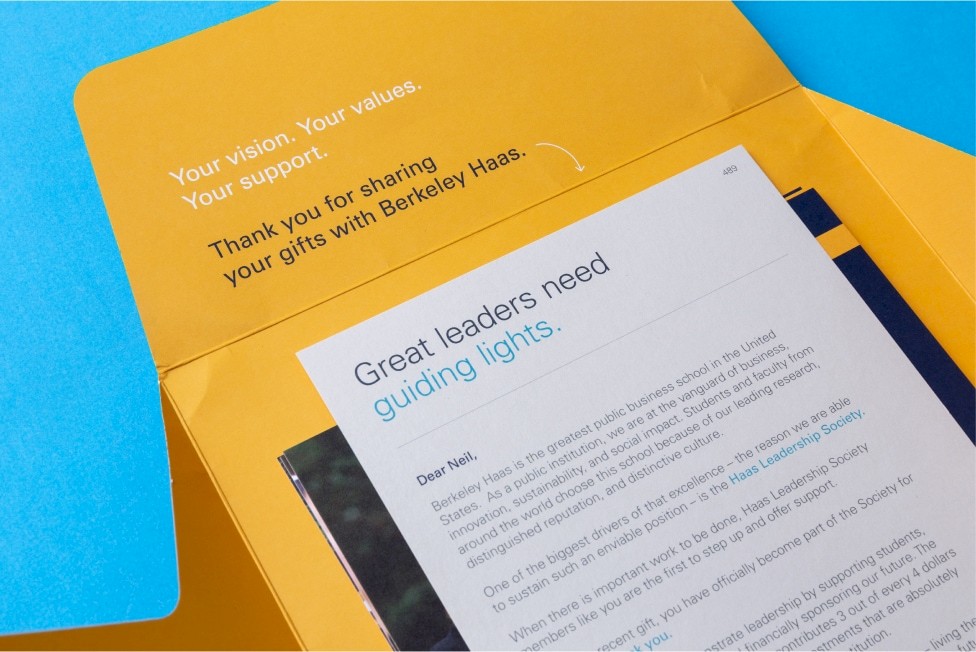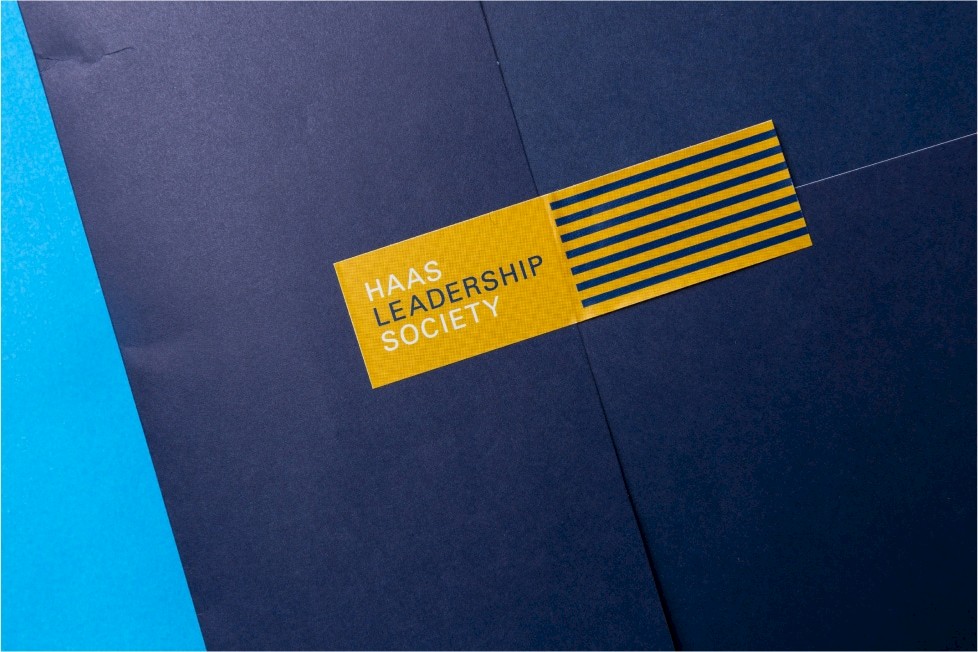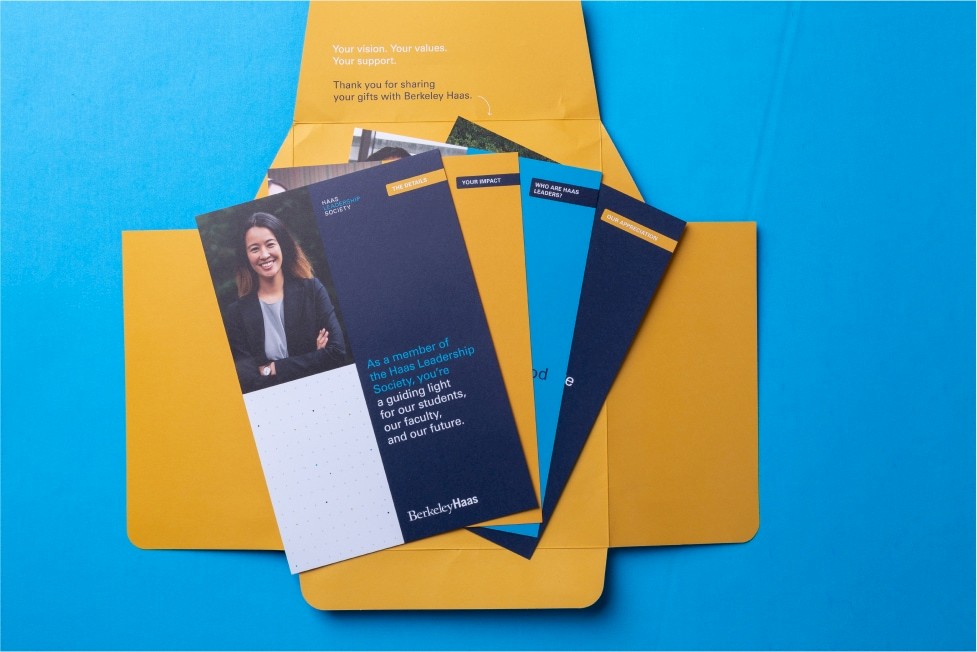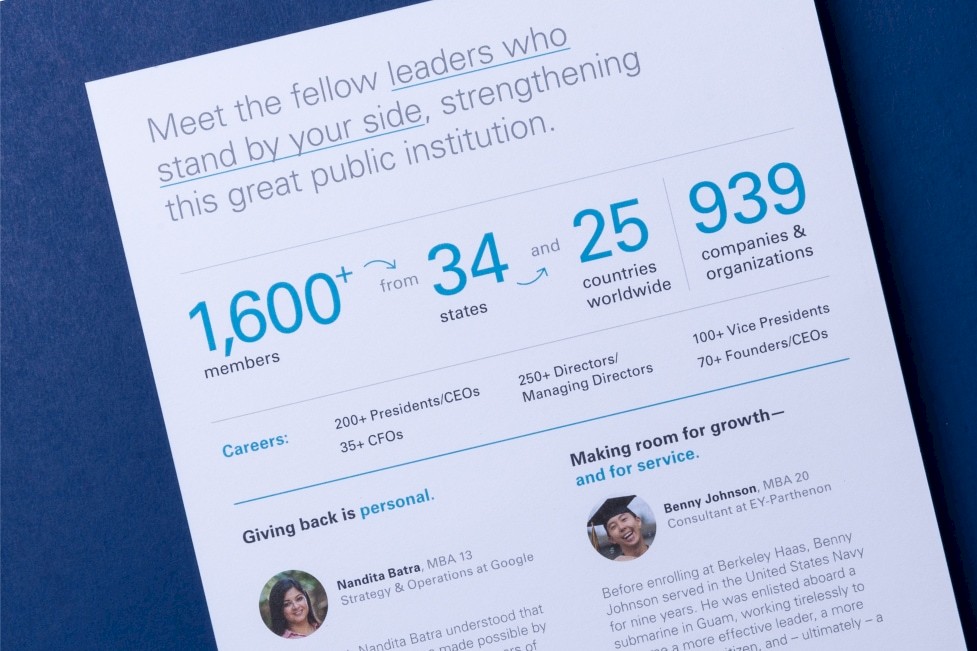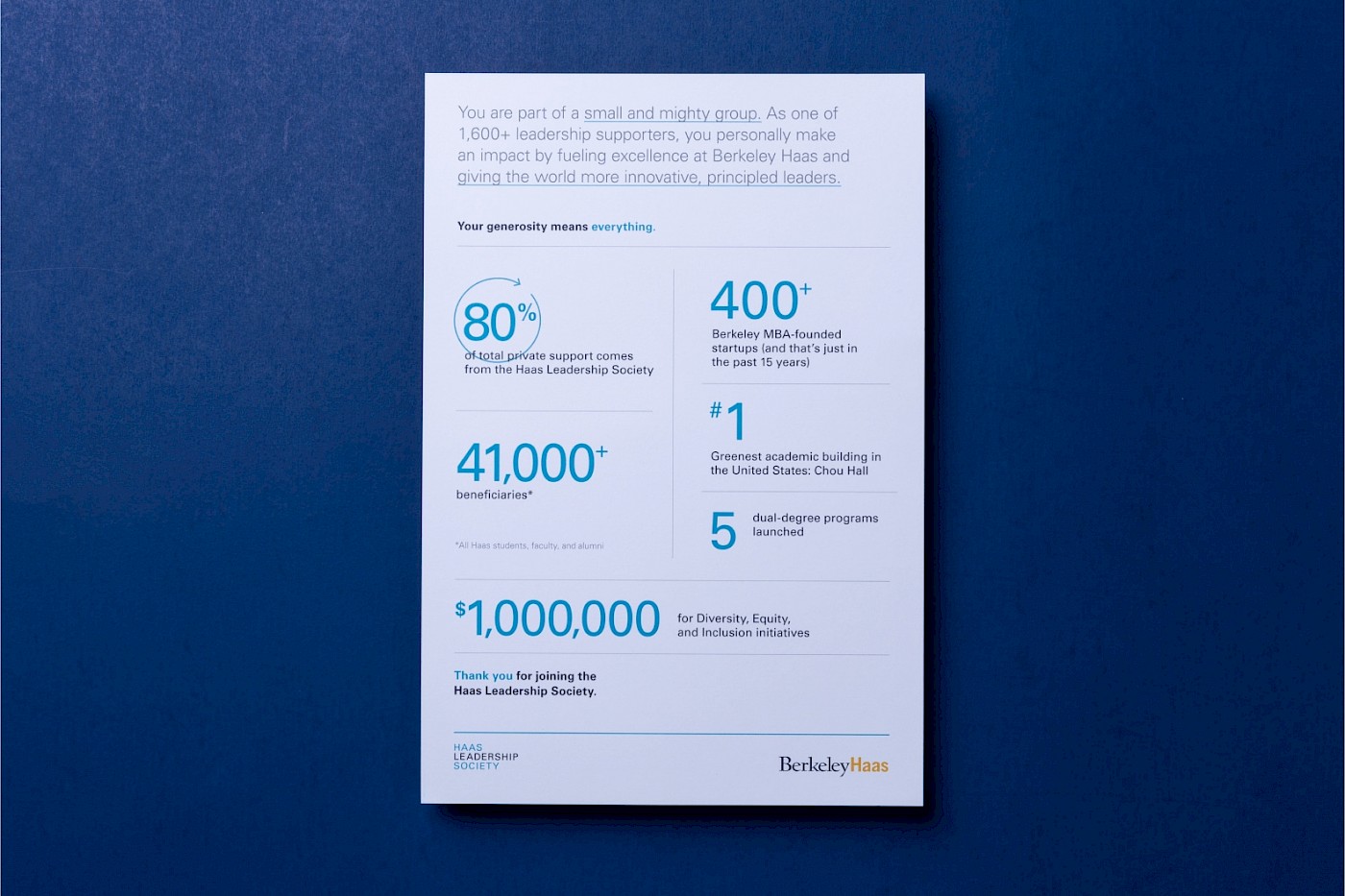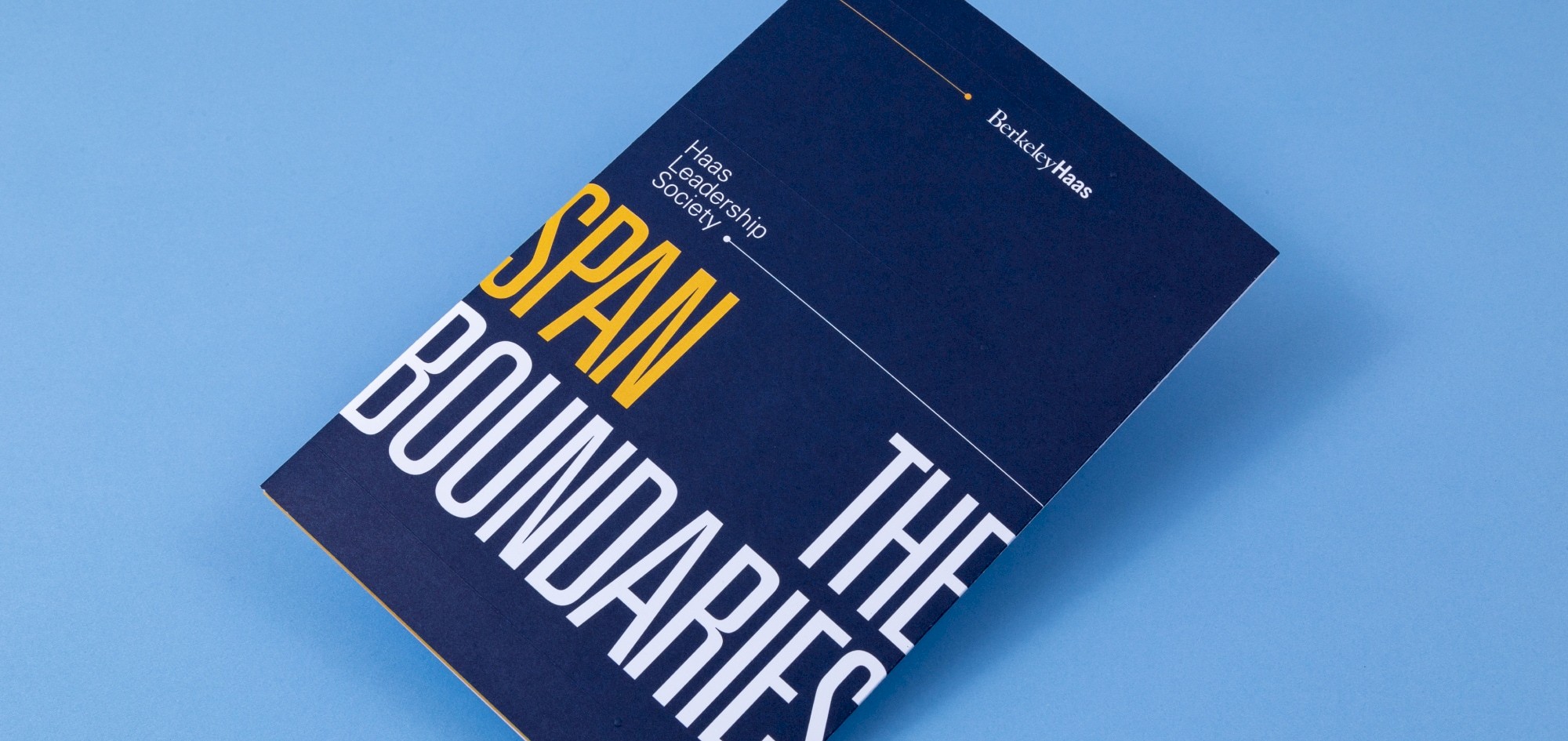 Fundraising Appeal Mailers
For the past few years, we've created bi-annual appeal mailings to encourage Haas donors to give at the leadership level. Each mailing is a unique challenge to keep the design both fresh and consistent.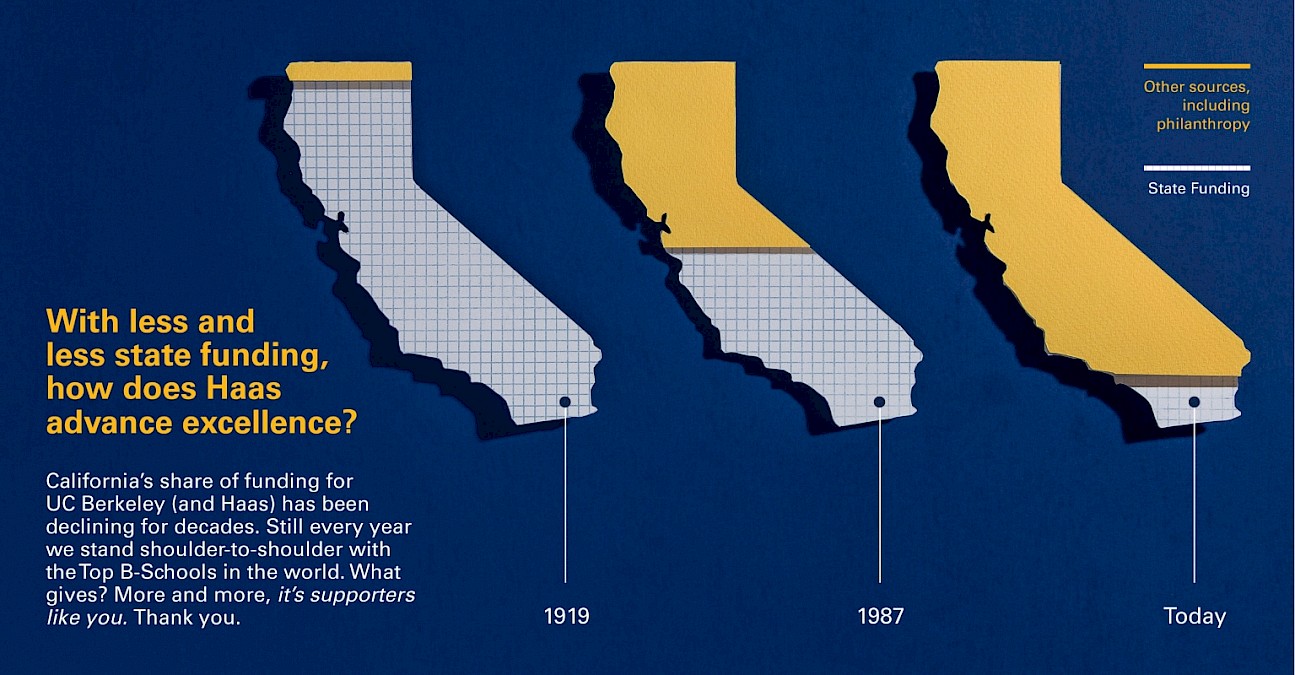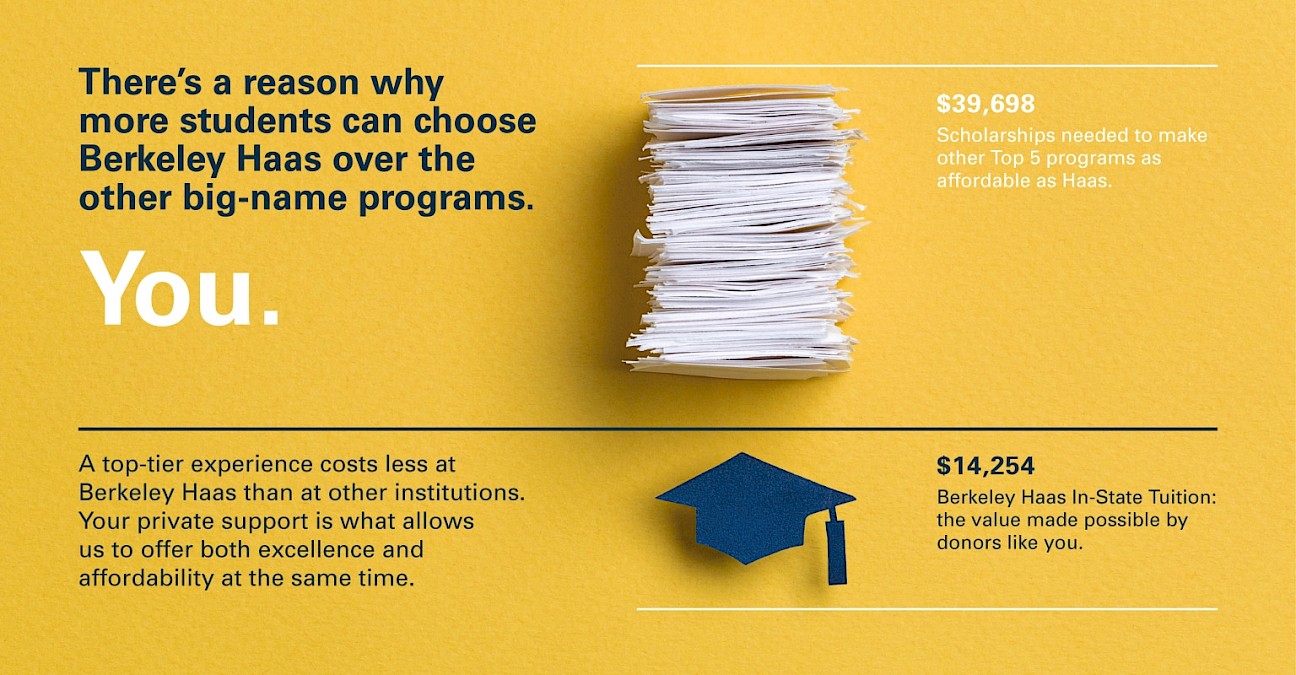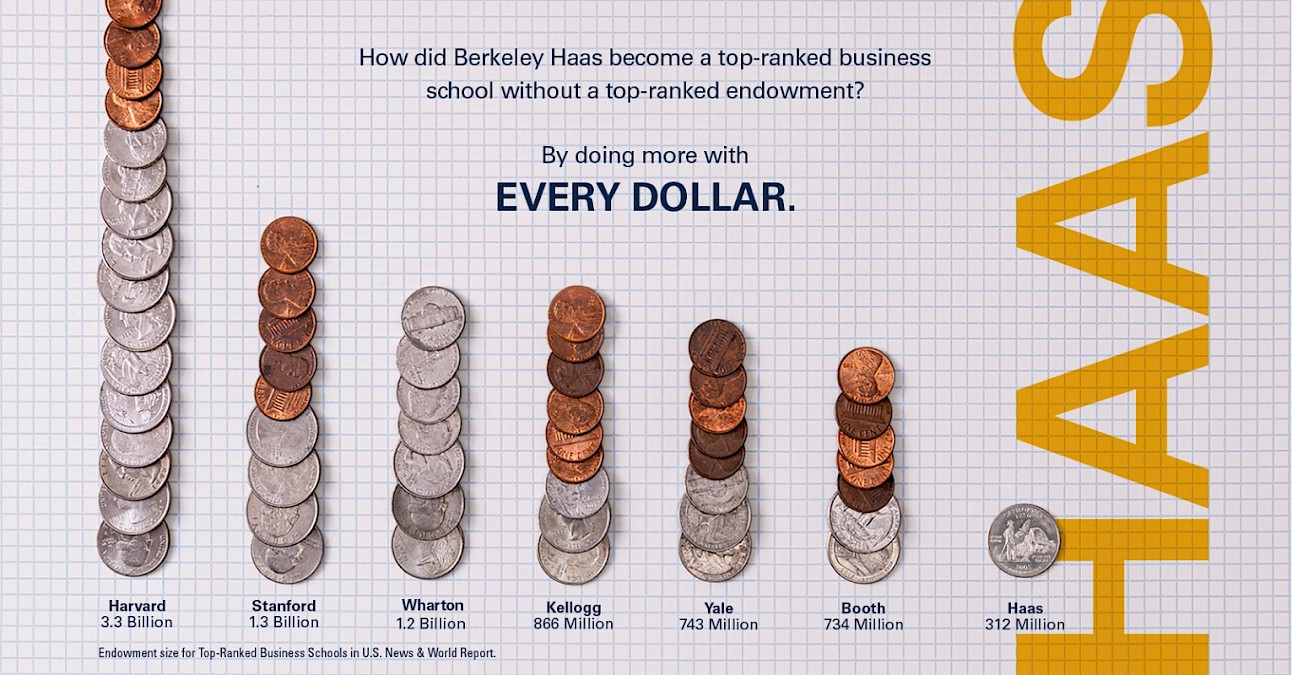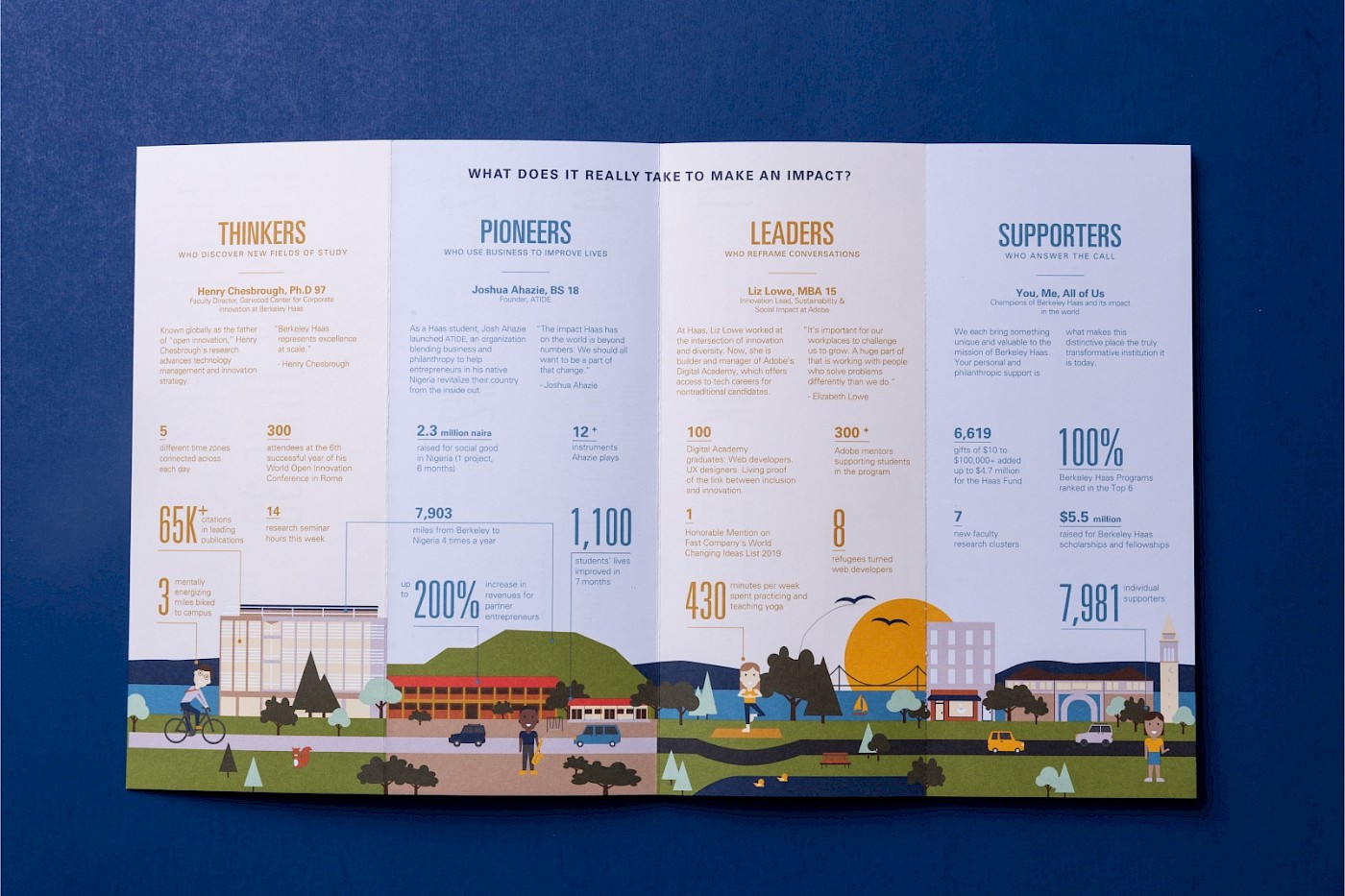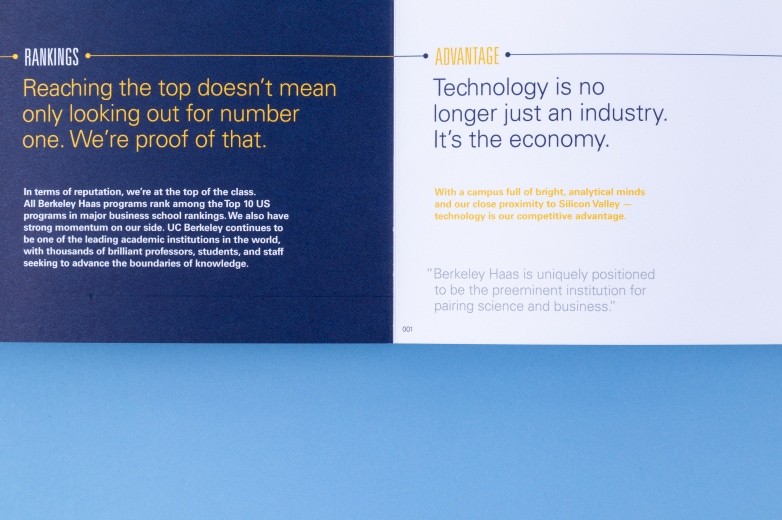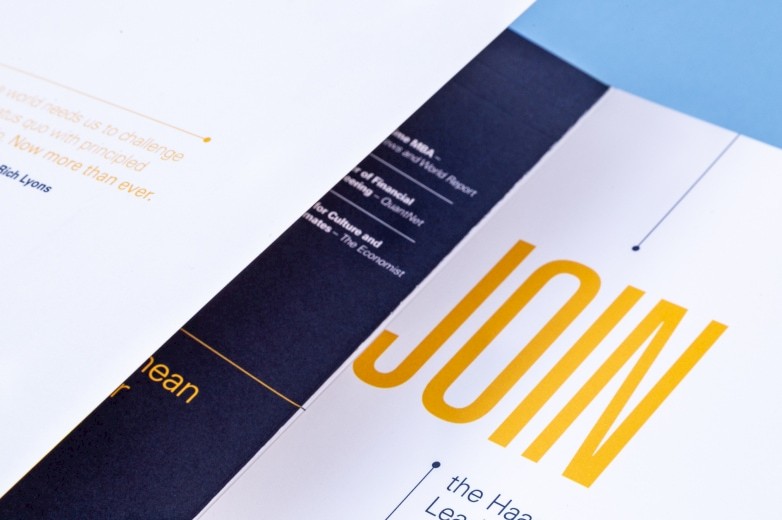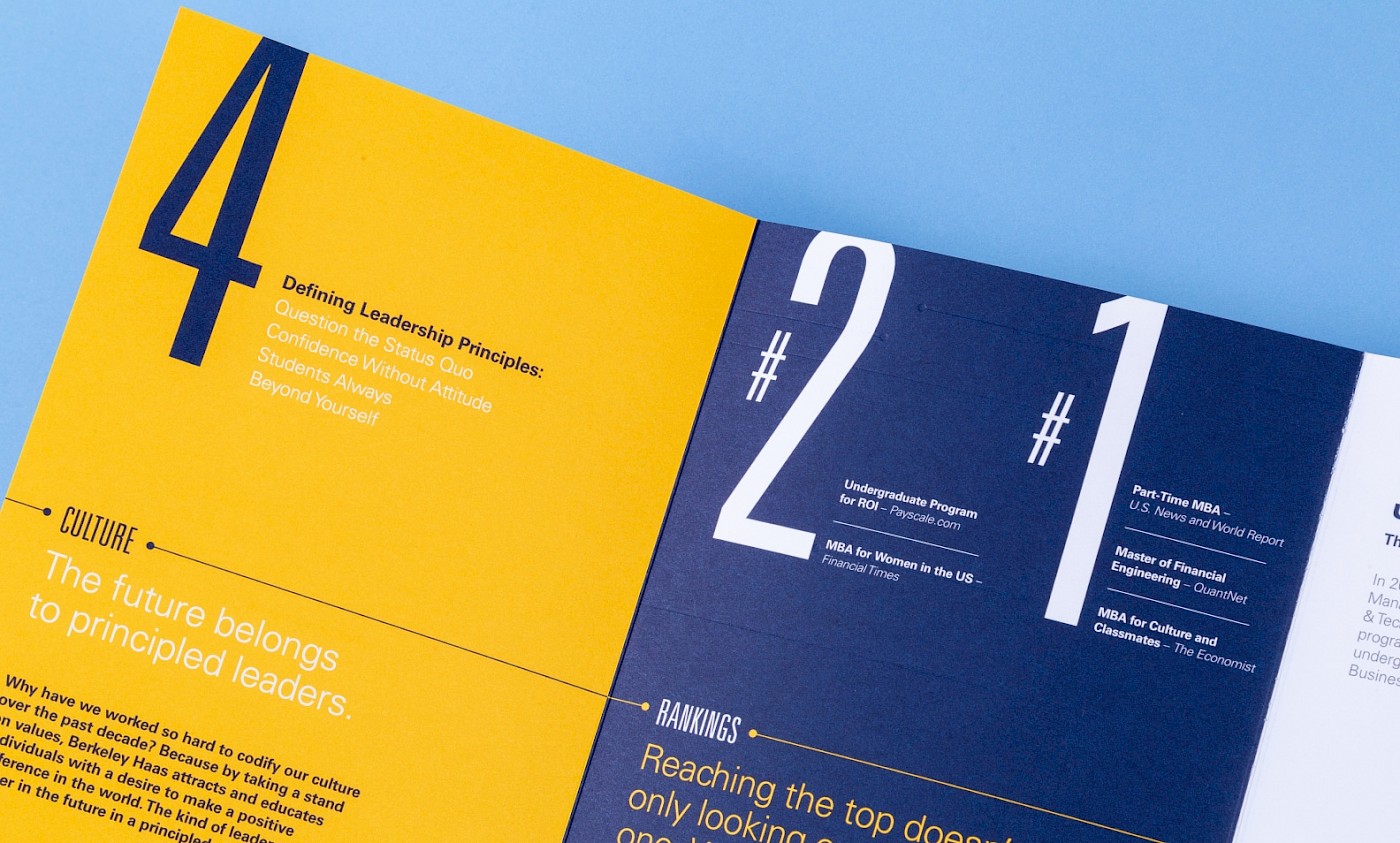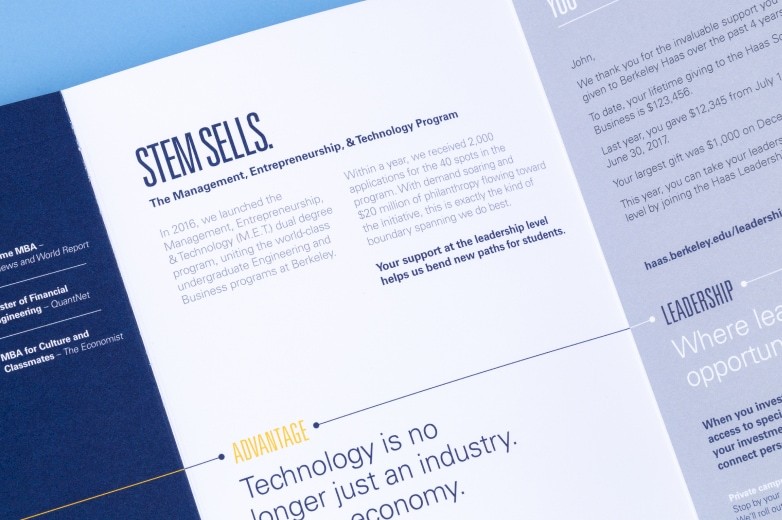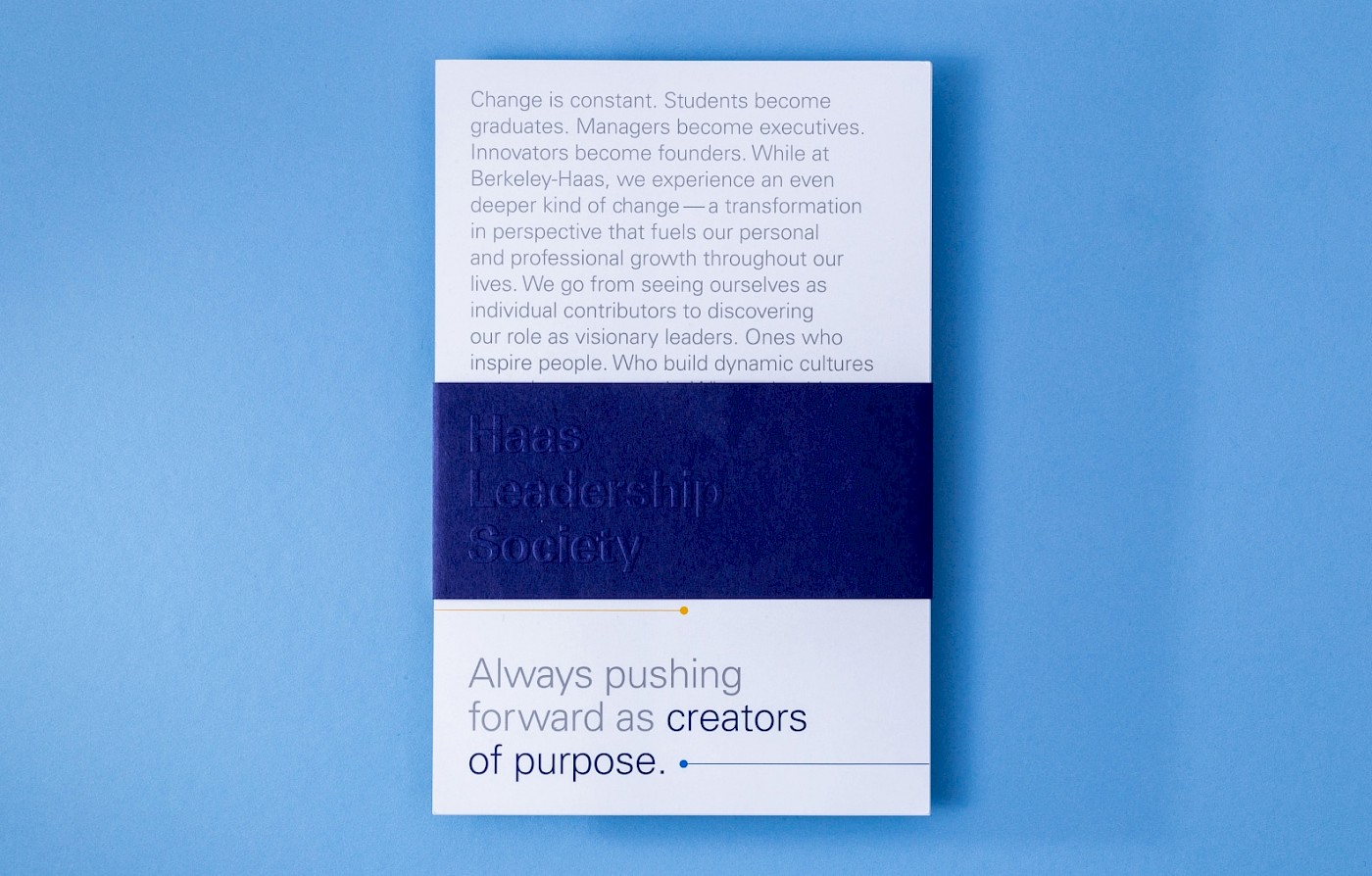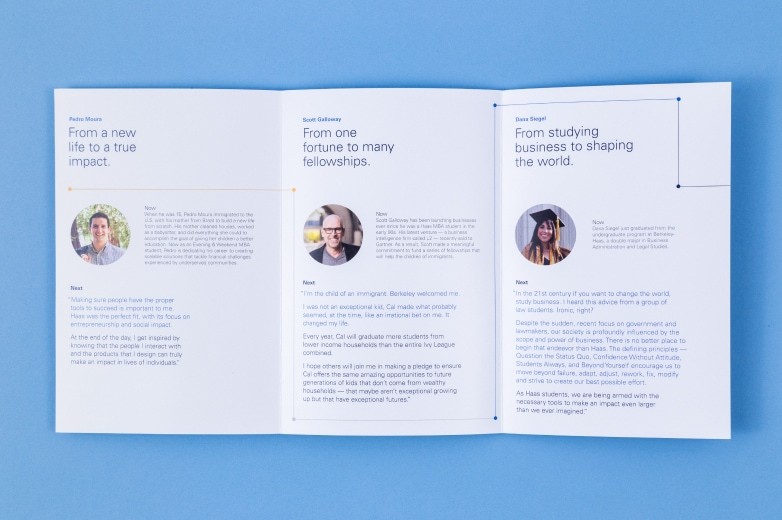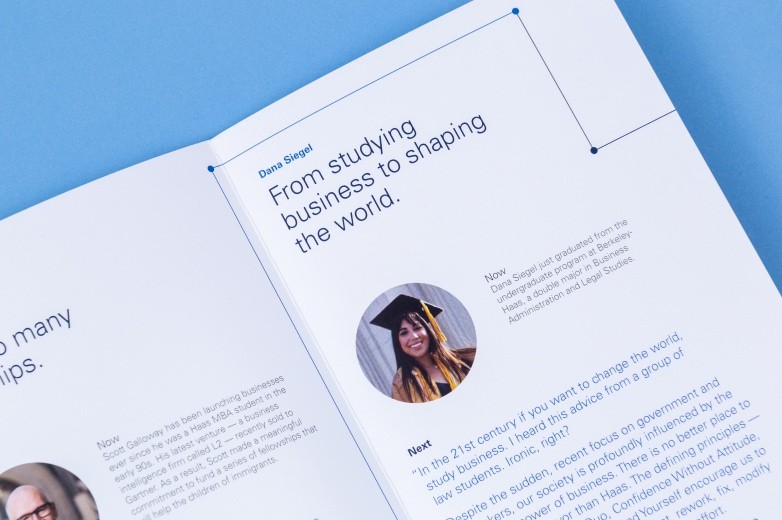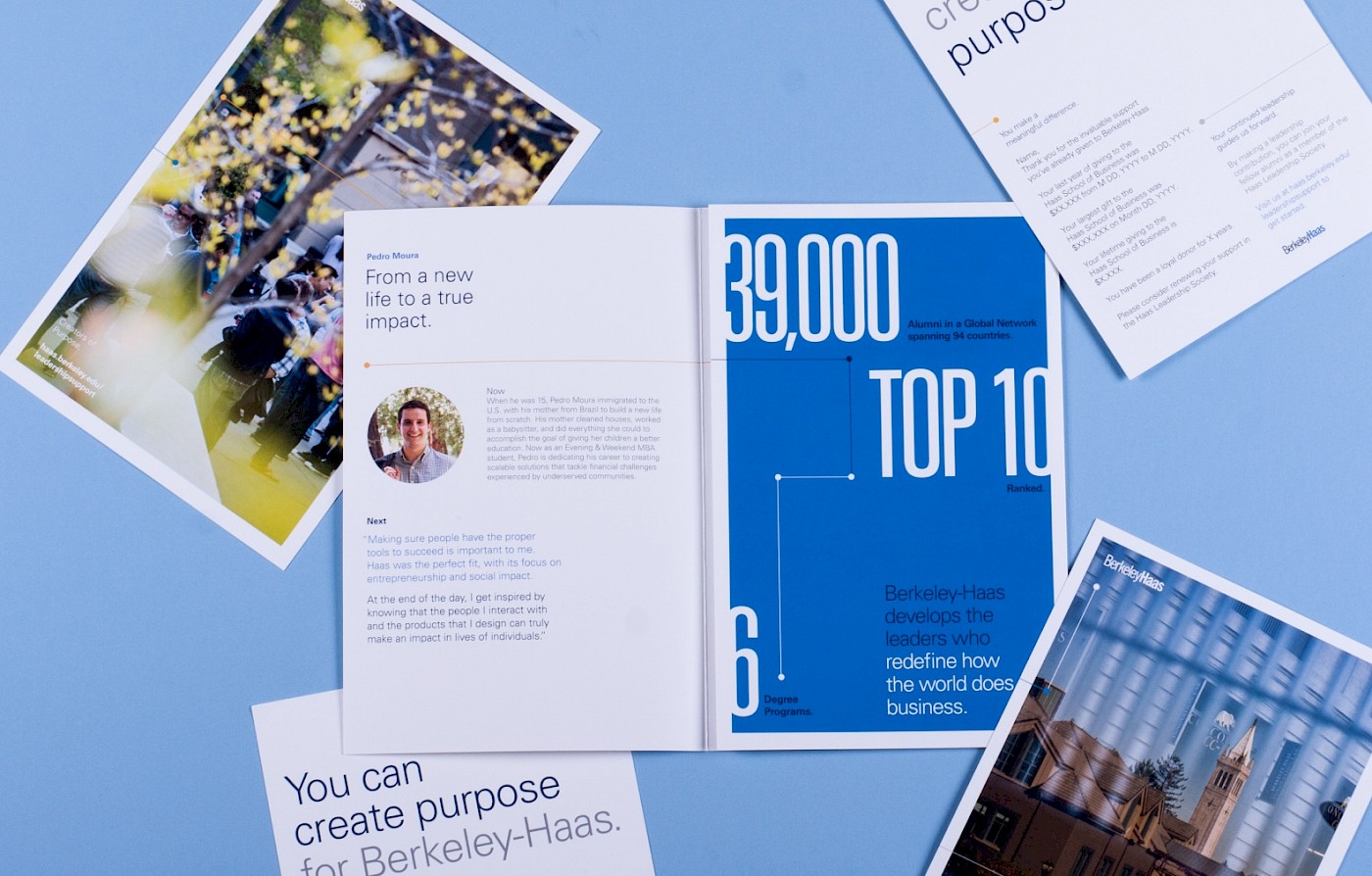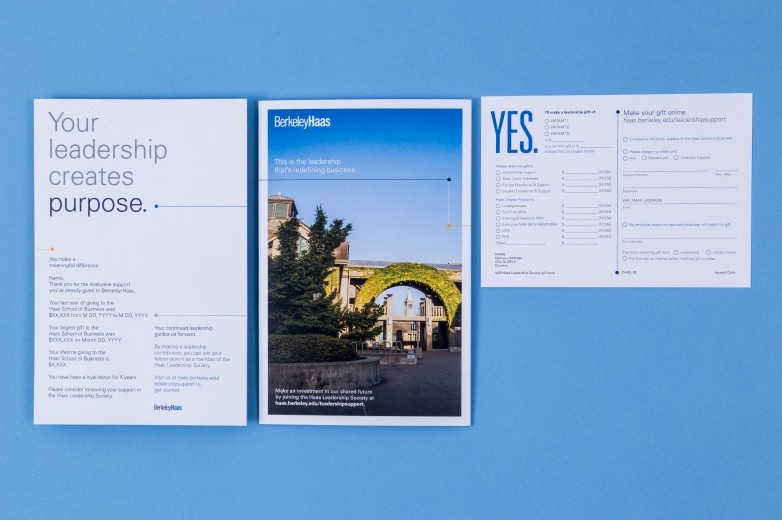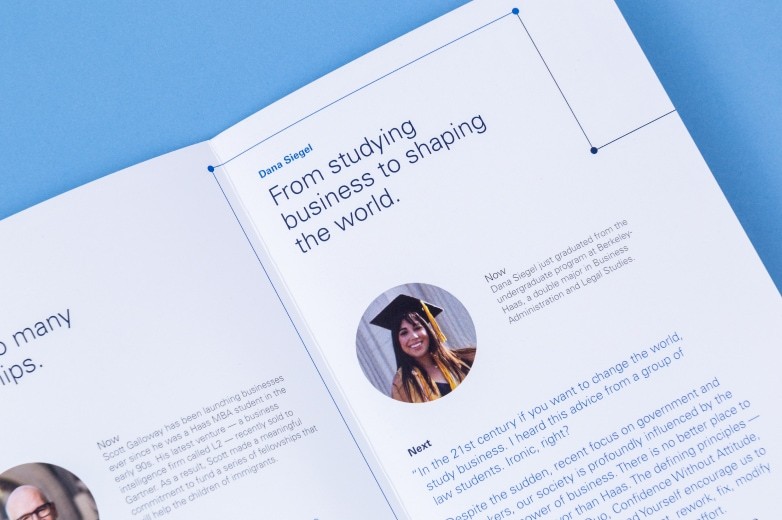 Chou Hall Donor Book
We designed a book celebrated and thanking donors to Chou Hall, Haas's newest building.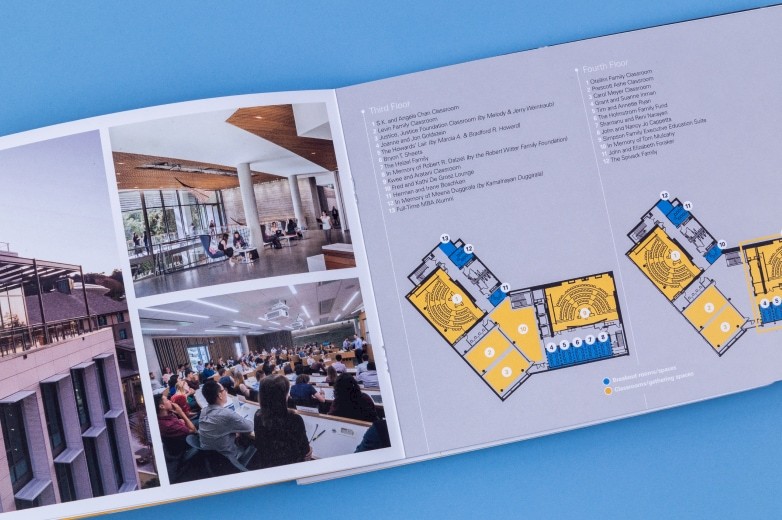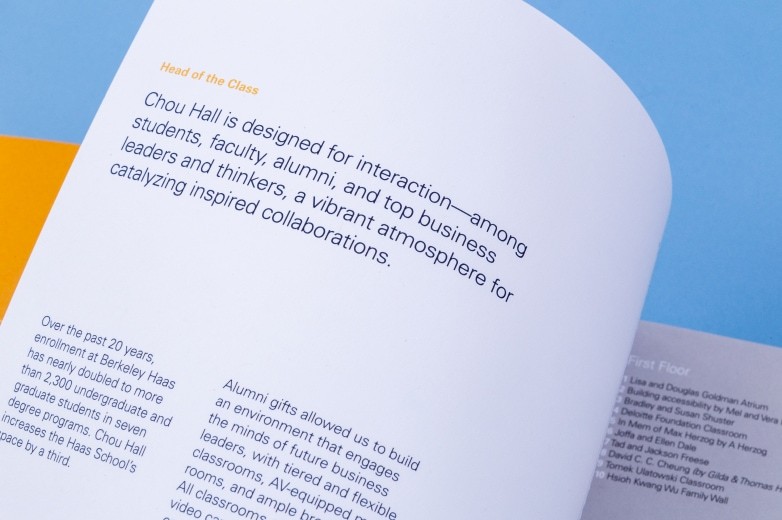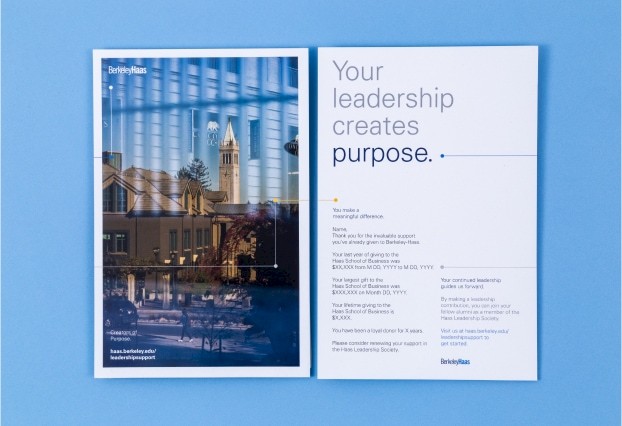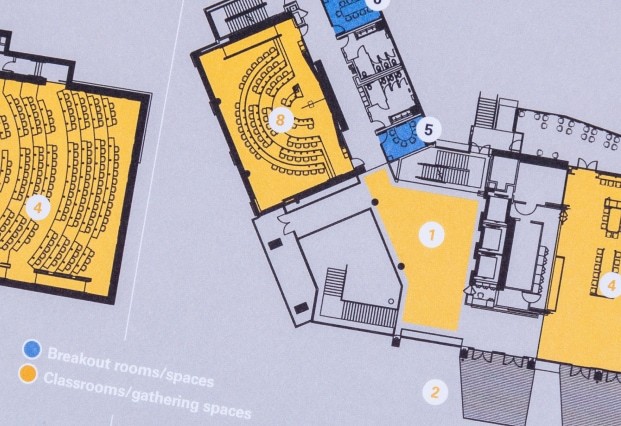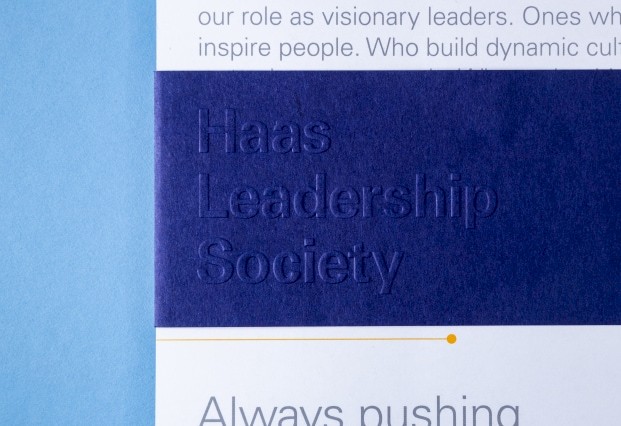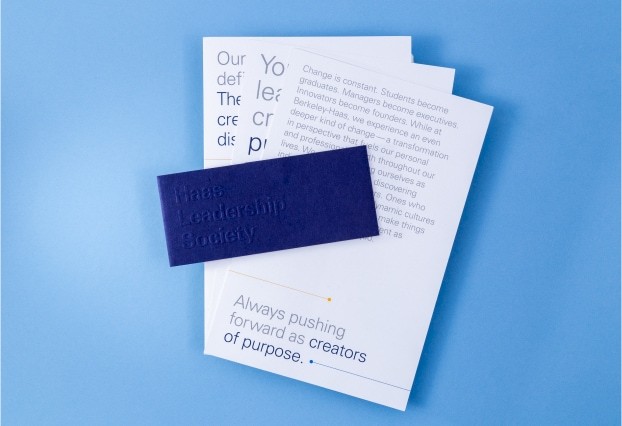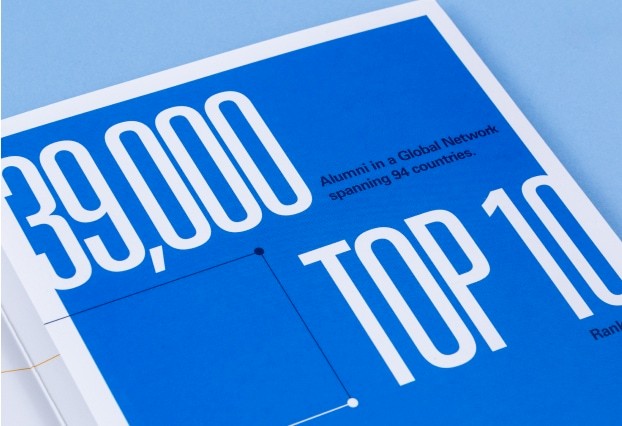 "I've worked with Nonfiction since 2017 on a myriad of projects from brochures to branding to design templates to our website redesign. What I love best about partnering with Nonfiction is the creativity and insights they bring to the process. They always have a unique perspective on our work and come up with new and innovative ways to convey our message. Even after so many years and so many projects, I still walk out of each presentation inspired by their ideas and excited to implement them."
Tracy Mills
Executive Director, Strategic Campaigns and Operations