The American Association for the Advancement of Science (AAAS), a global organization working to move science forward, hired us to help them rethink how they shared relevant impact. Most critically, they needed compelling stories that cut through the noise of a global pandemic to reach scientists, legislators, and other key decision makers from their headquarters in Washington D.C. Our case hinged on one key idea: we need to protect science because science protects us.
Industry
Services
Strategy
Print Design
Writing
Collaborators
Case Statement Kit
We created a case statement designed to inspire. Instead of something disposable, the outer envelope contained three fold-out posters that spoke to the power of science. Scientists and supporters of AAAS hung these in their labs and workspaces as a reminder of the importance of their work.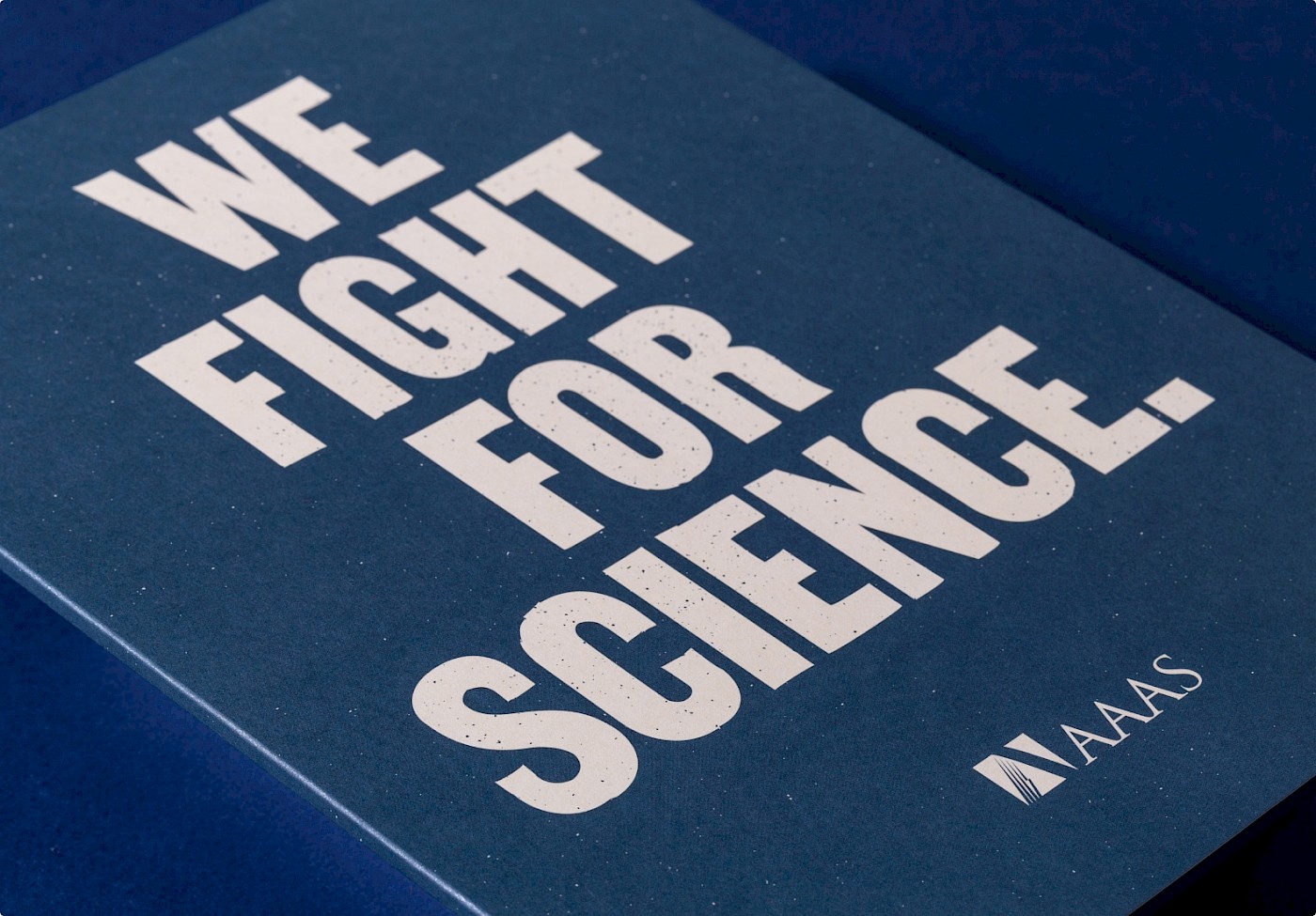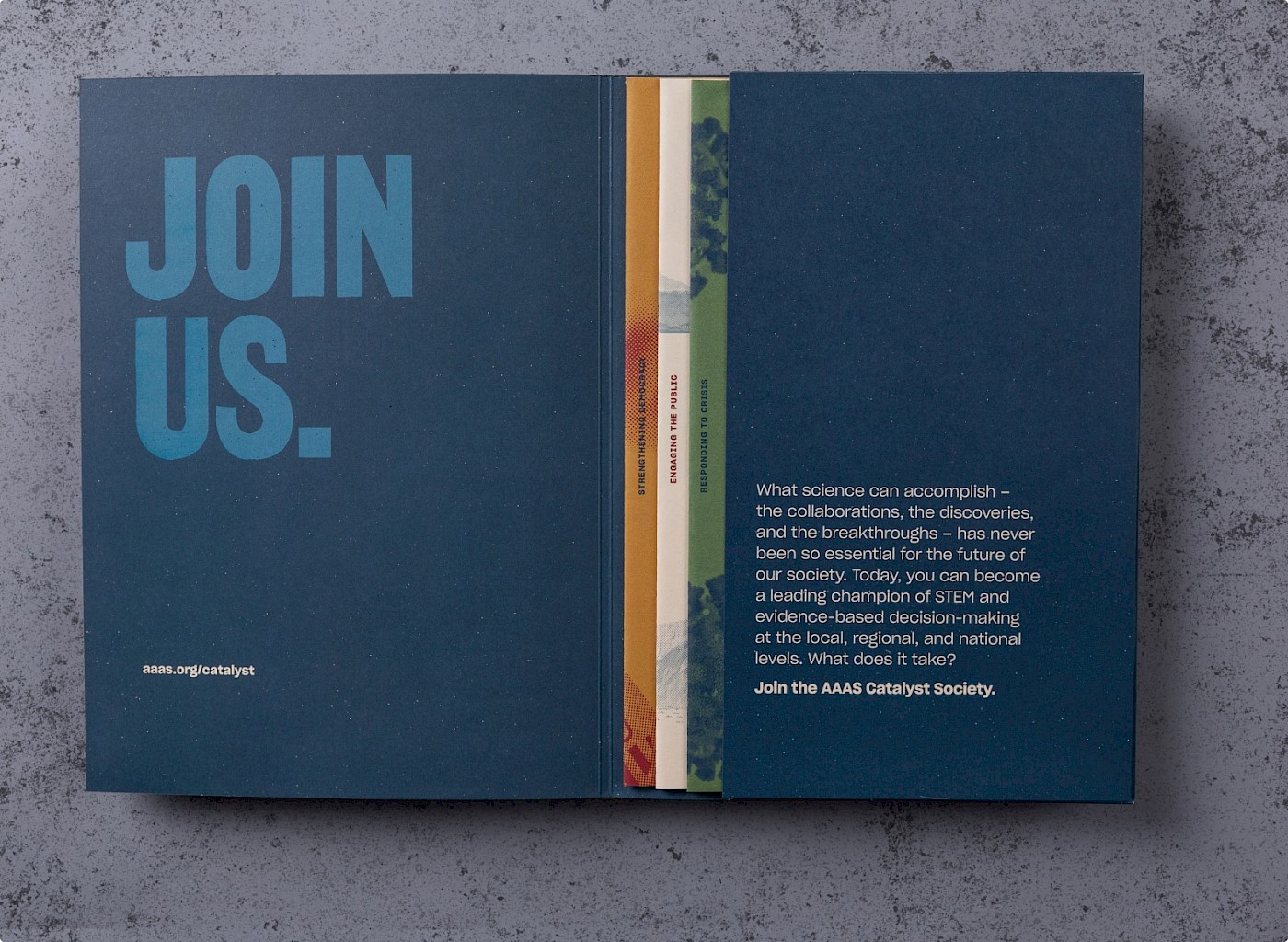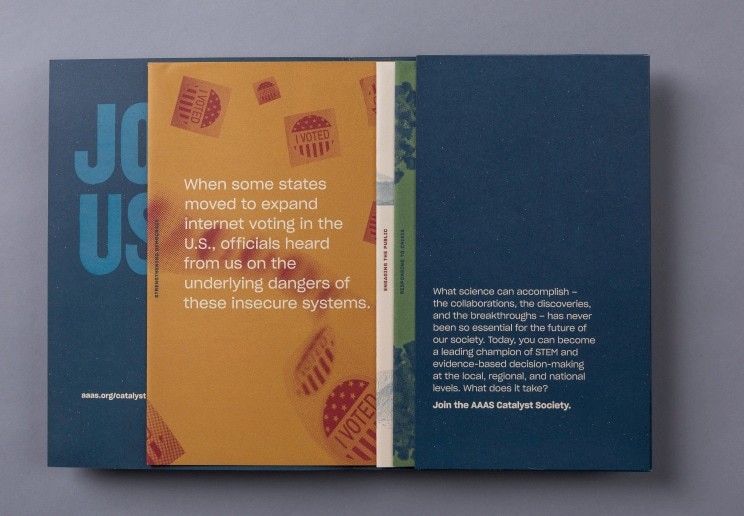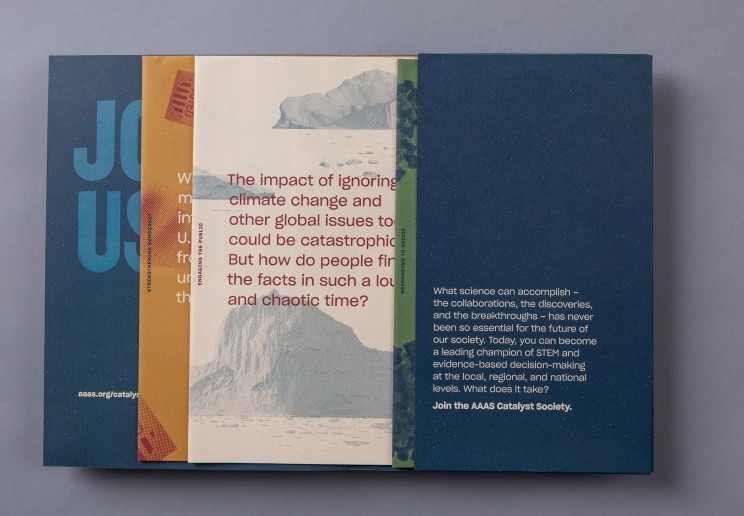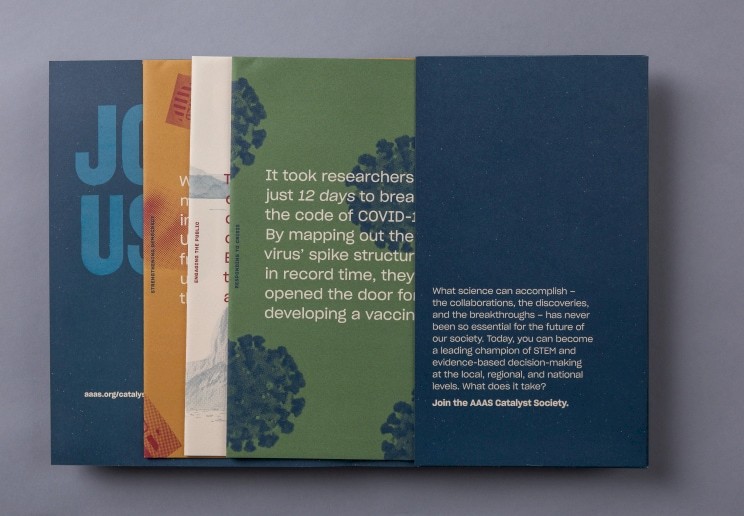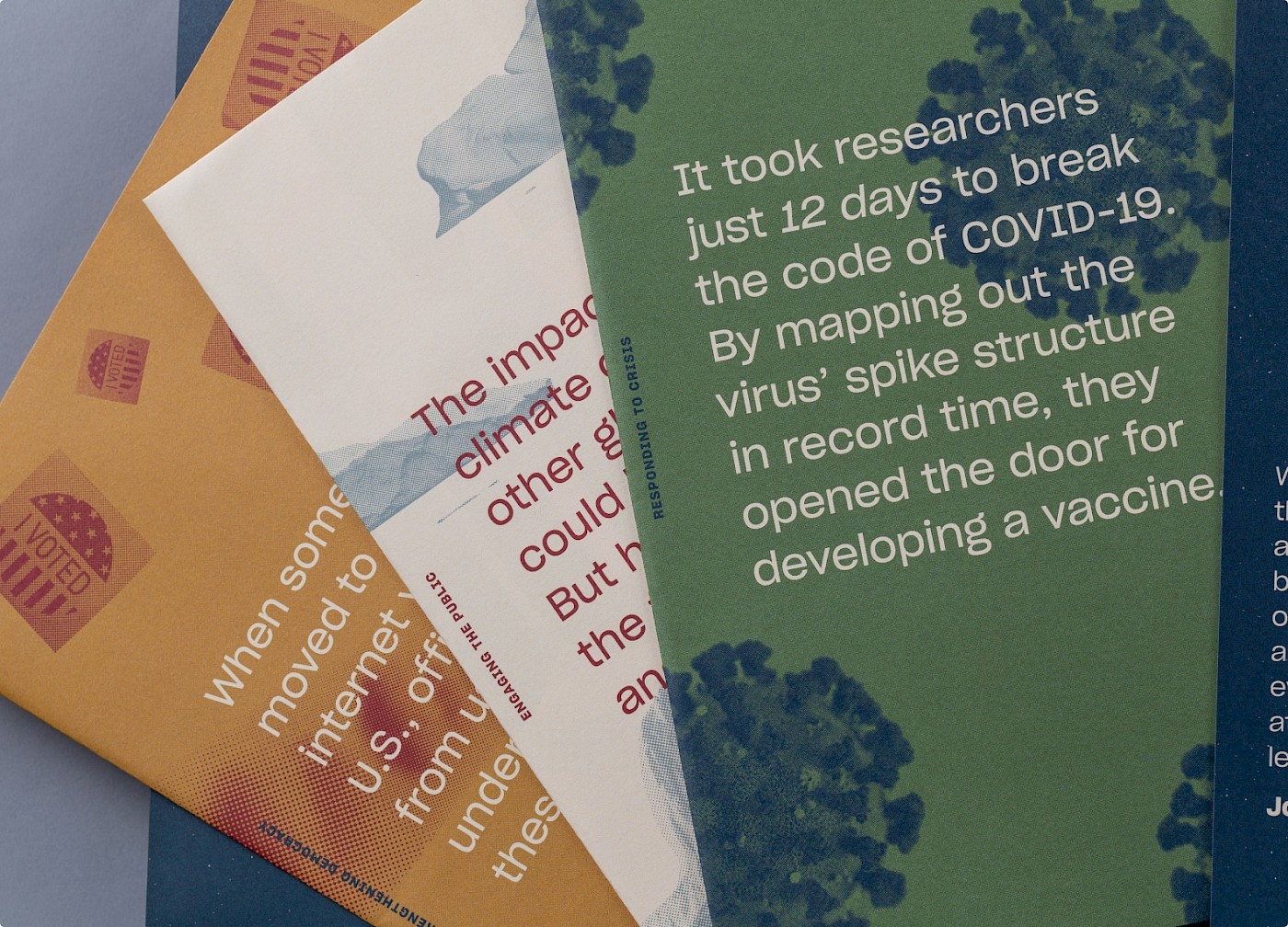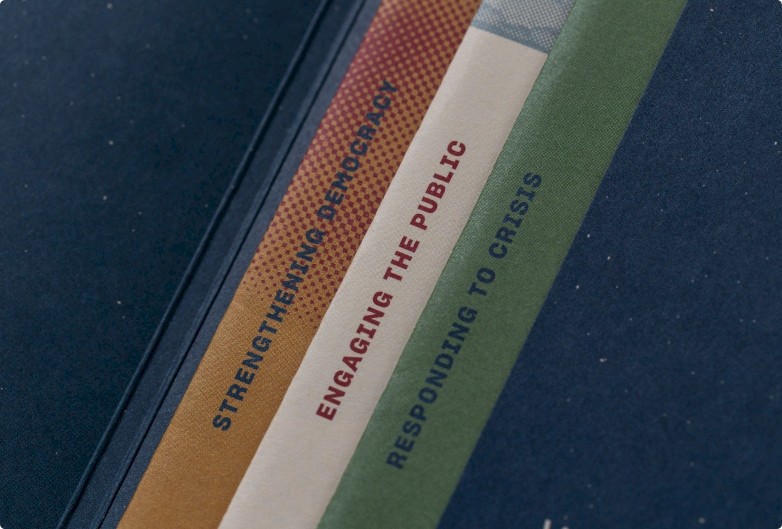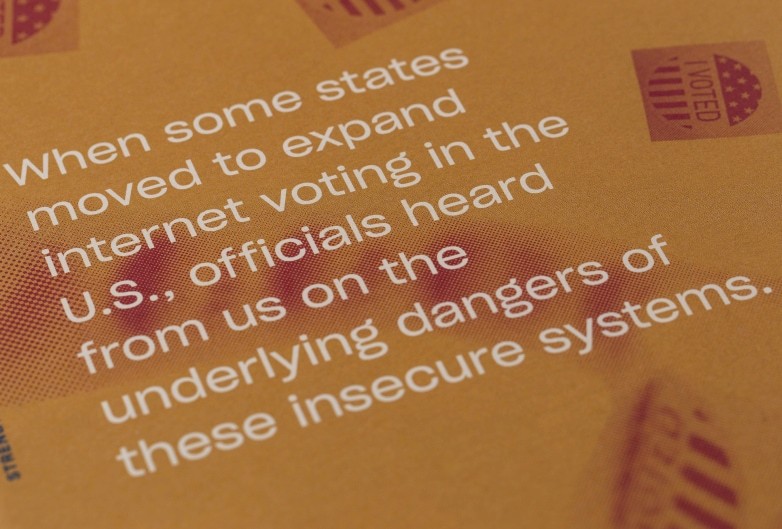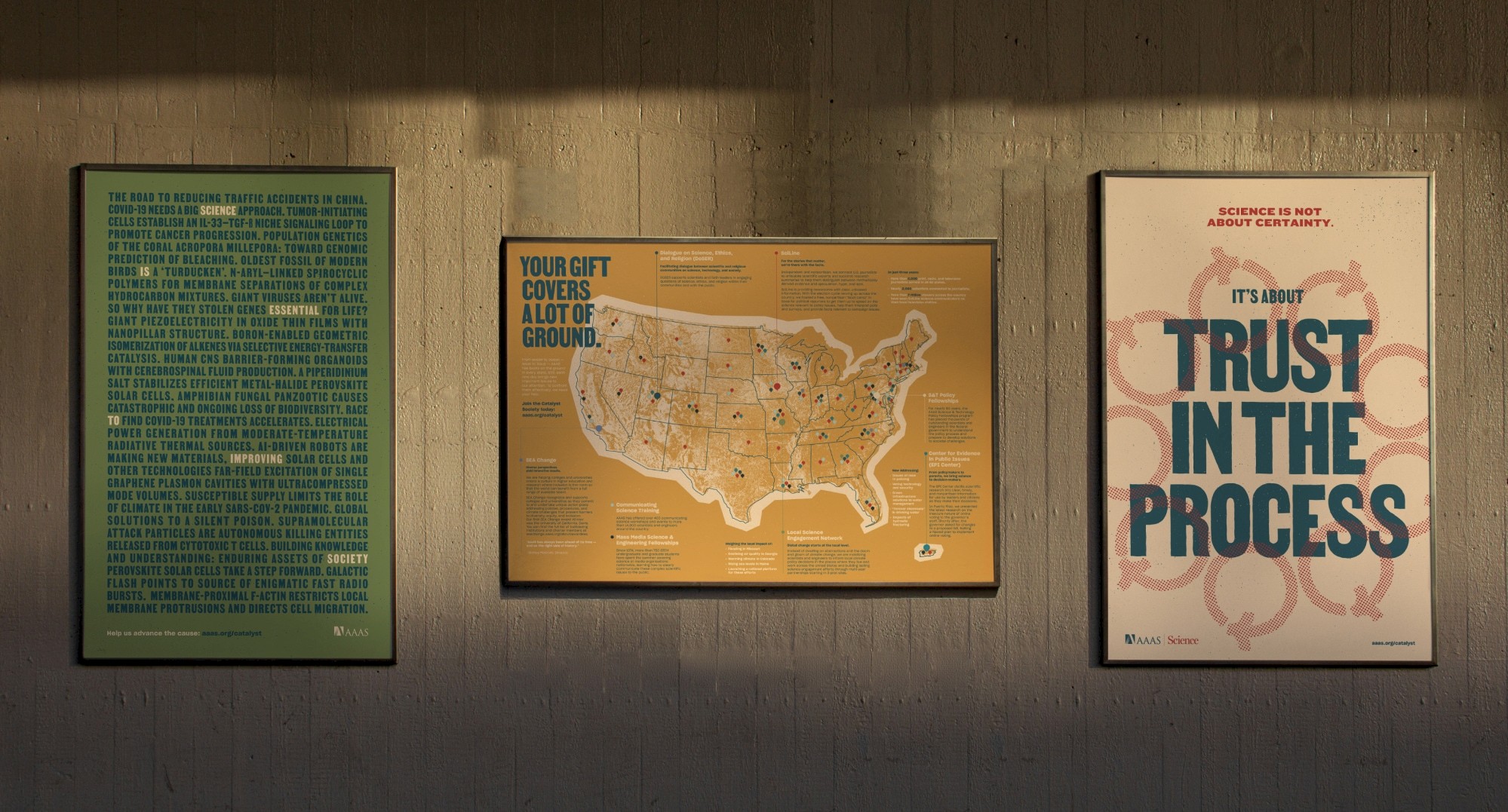 Posters
Using timely and top-of-mind issues, we told real stories of how AAAS impacts life across the country. The case statement worked for both in-person meetings and direct-to-donor mailing.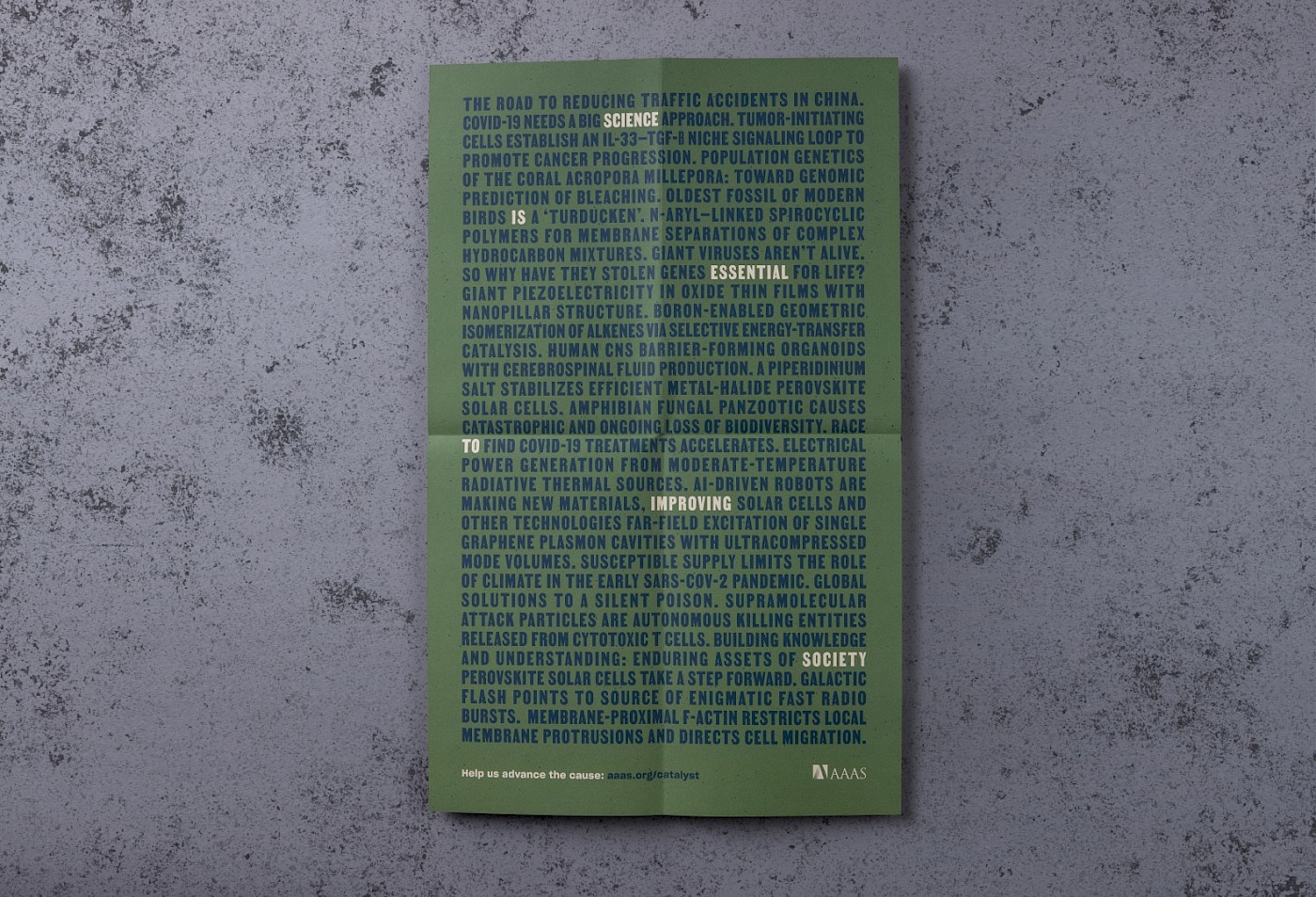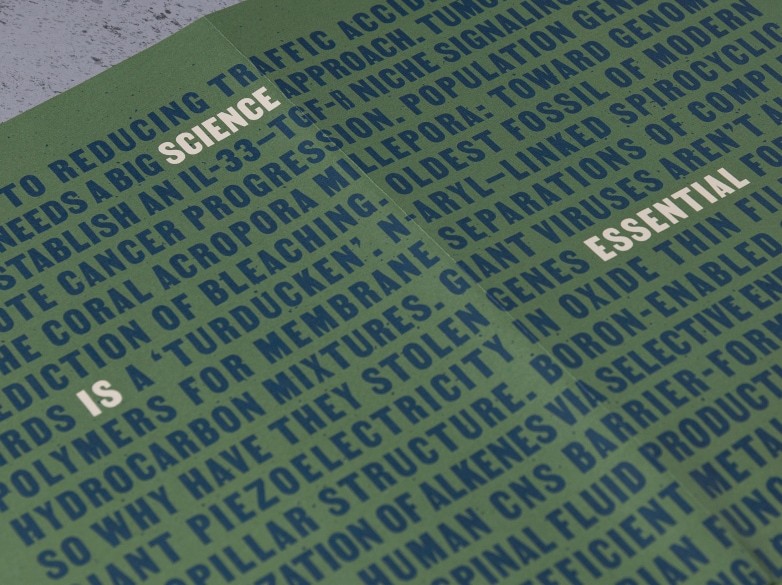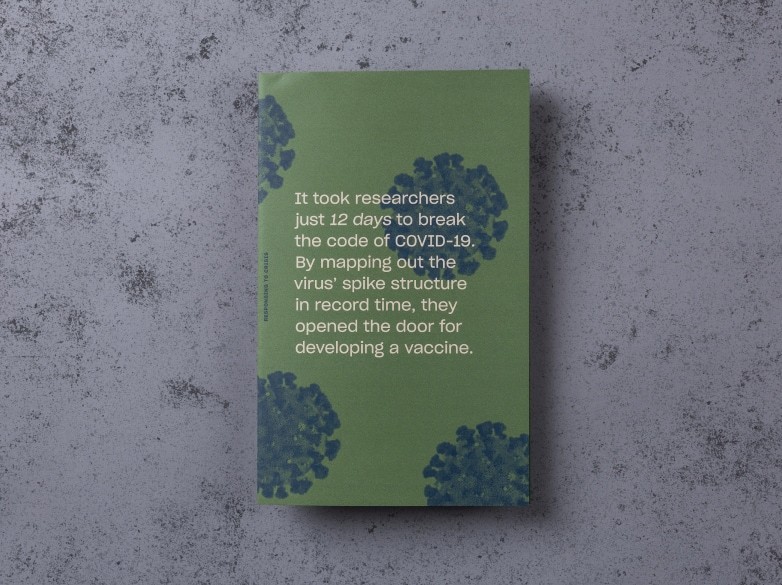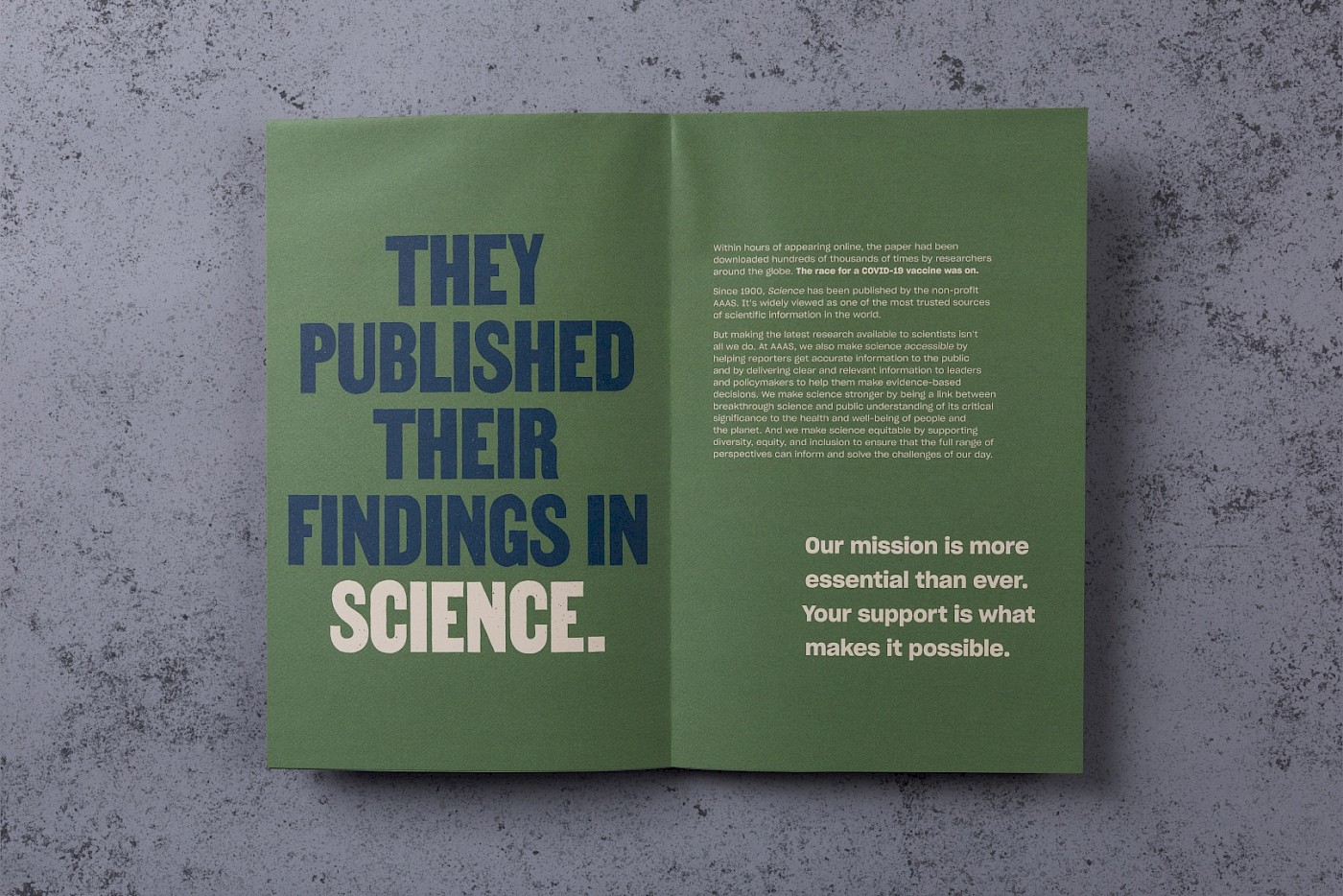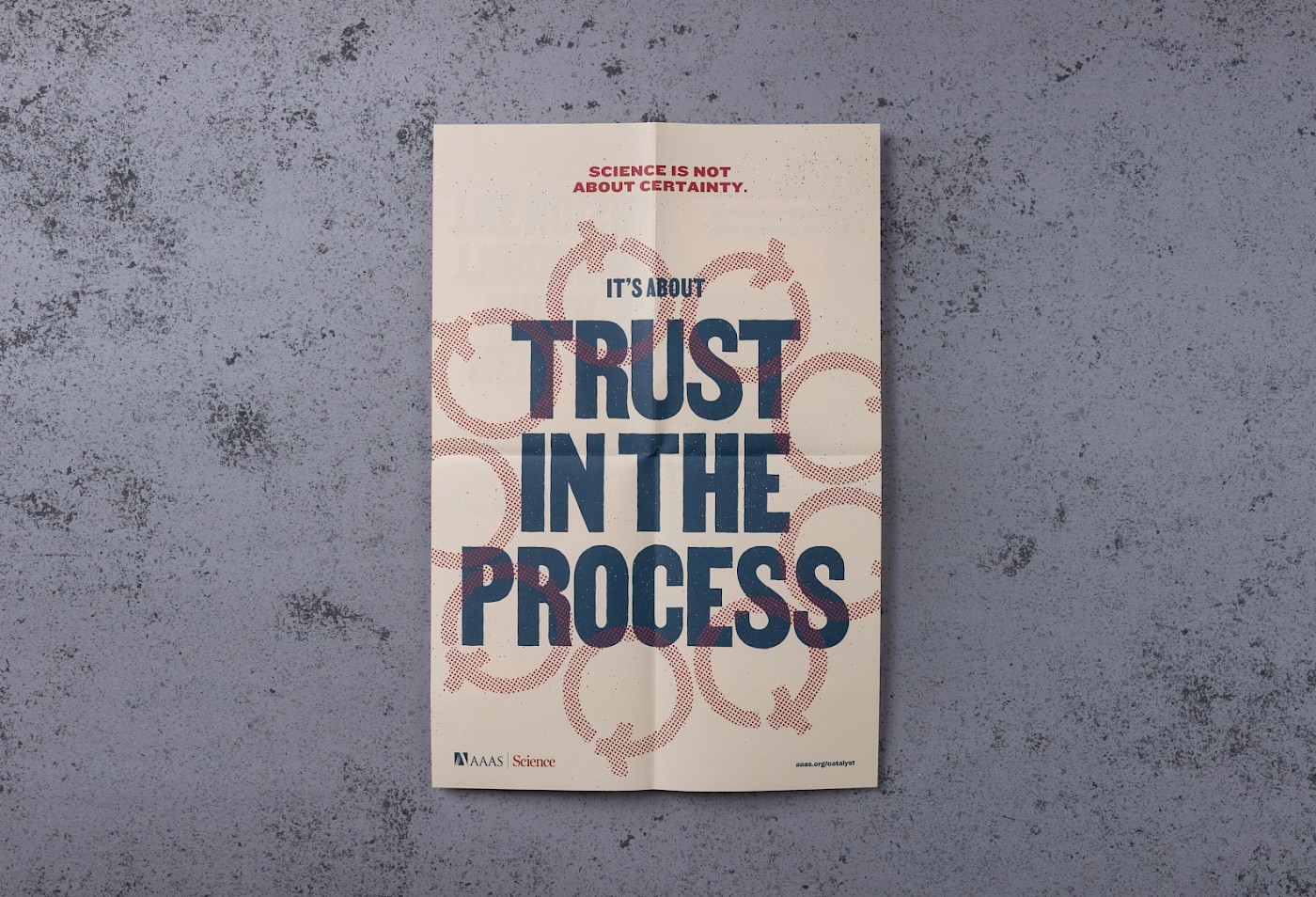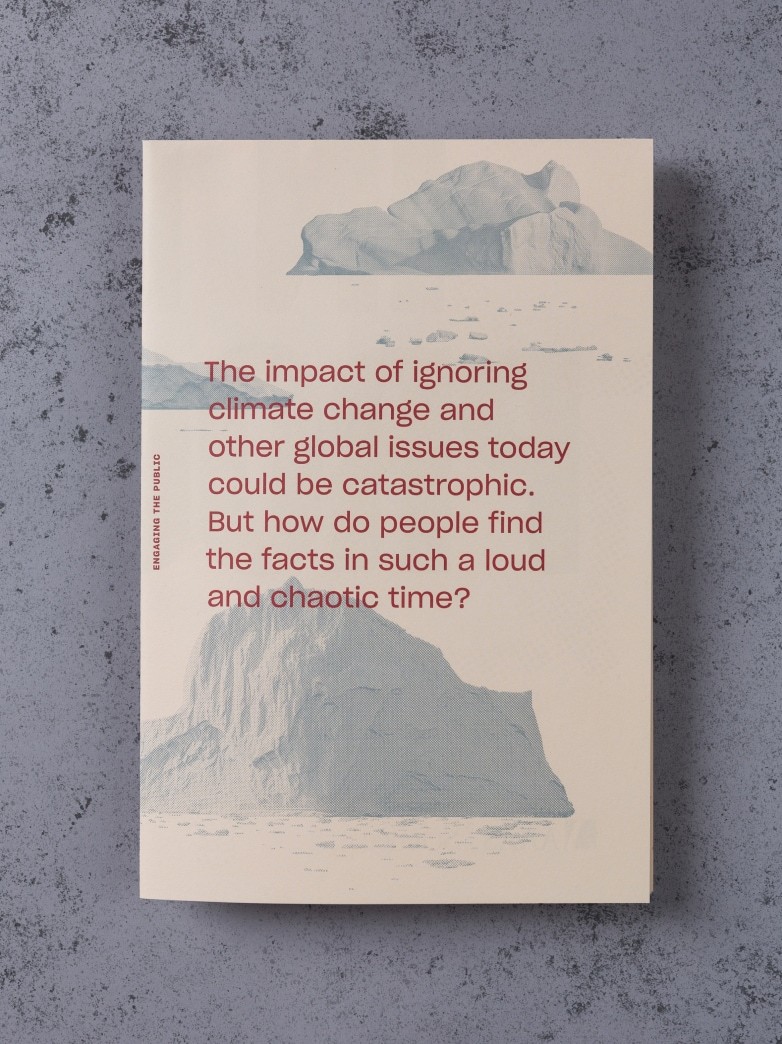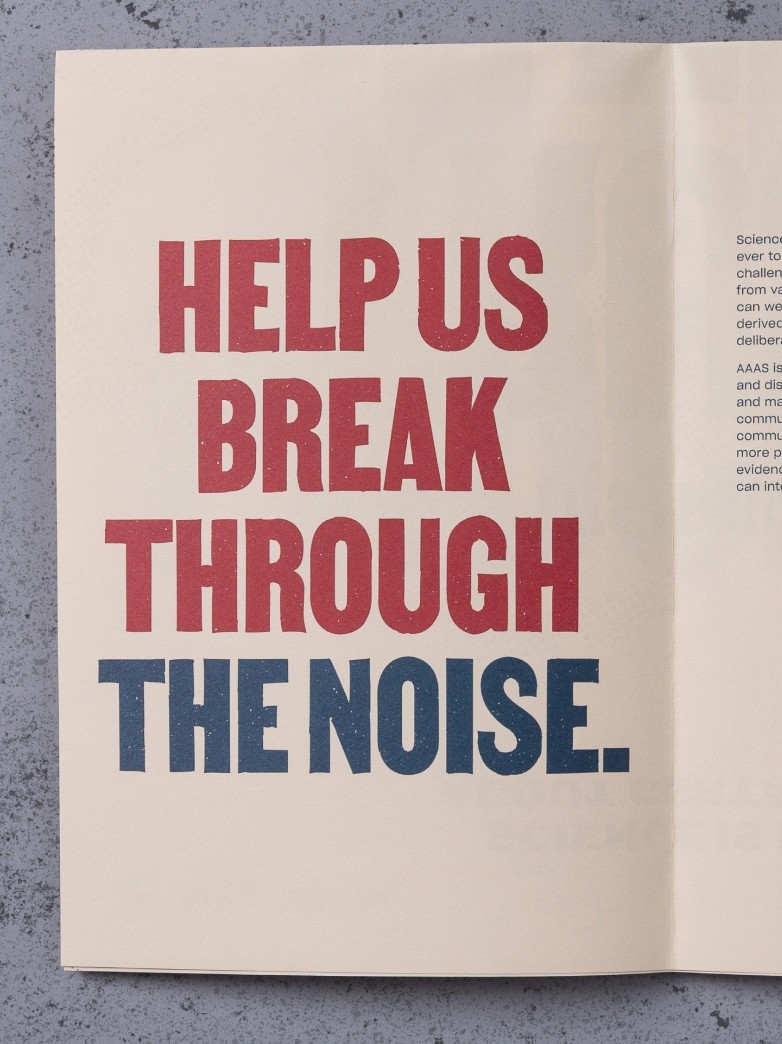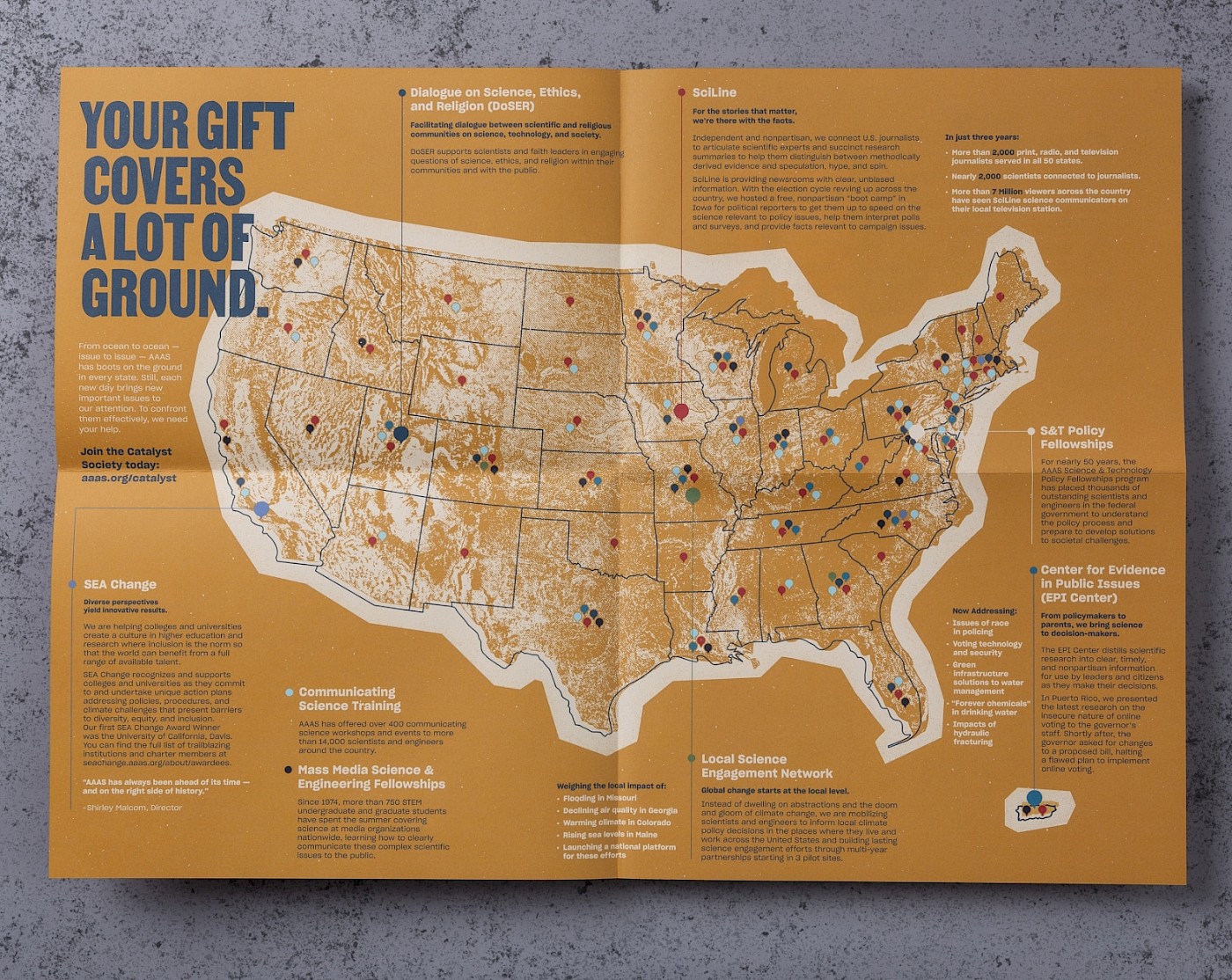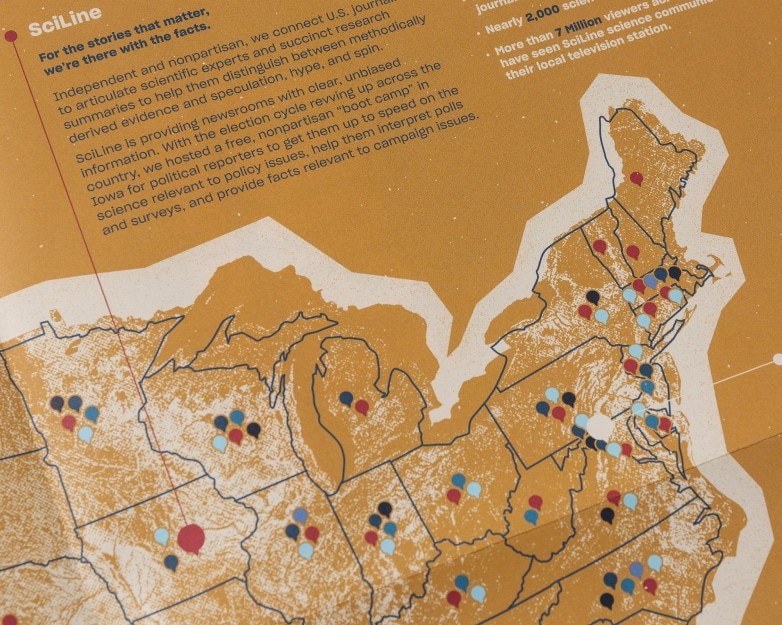 Over the course of six months, the materials we created for AAAS helped raise over $500,000.