Echo Spirits, a microdistillery in Grandview, Ohio, is about connections: past to present, process to product, and curious connoisseurs to the craftsmen behind the still. In the past, everyone knew their tailor, their grocer, their banker. Why shouldn't people know their distiller? It's on this idea that we developed a flexible, classic brand identity for Echo.
Industry
Services
Strategy
Brand Identity
Packaging
Web Design
Print Design
Apparel
Photography
Collaborators
Brand Identity
We created a campaign called Know Your Distiller to form the core of Echo's brand. This idea laid a foundation for the flexible visual brand identity. Taking inspiration from classic shop window typography, we created a multifaceted logo system. Referencing past and present, Echo's color palette is rooted in the copper of a brand new still and the green of weathered patina.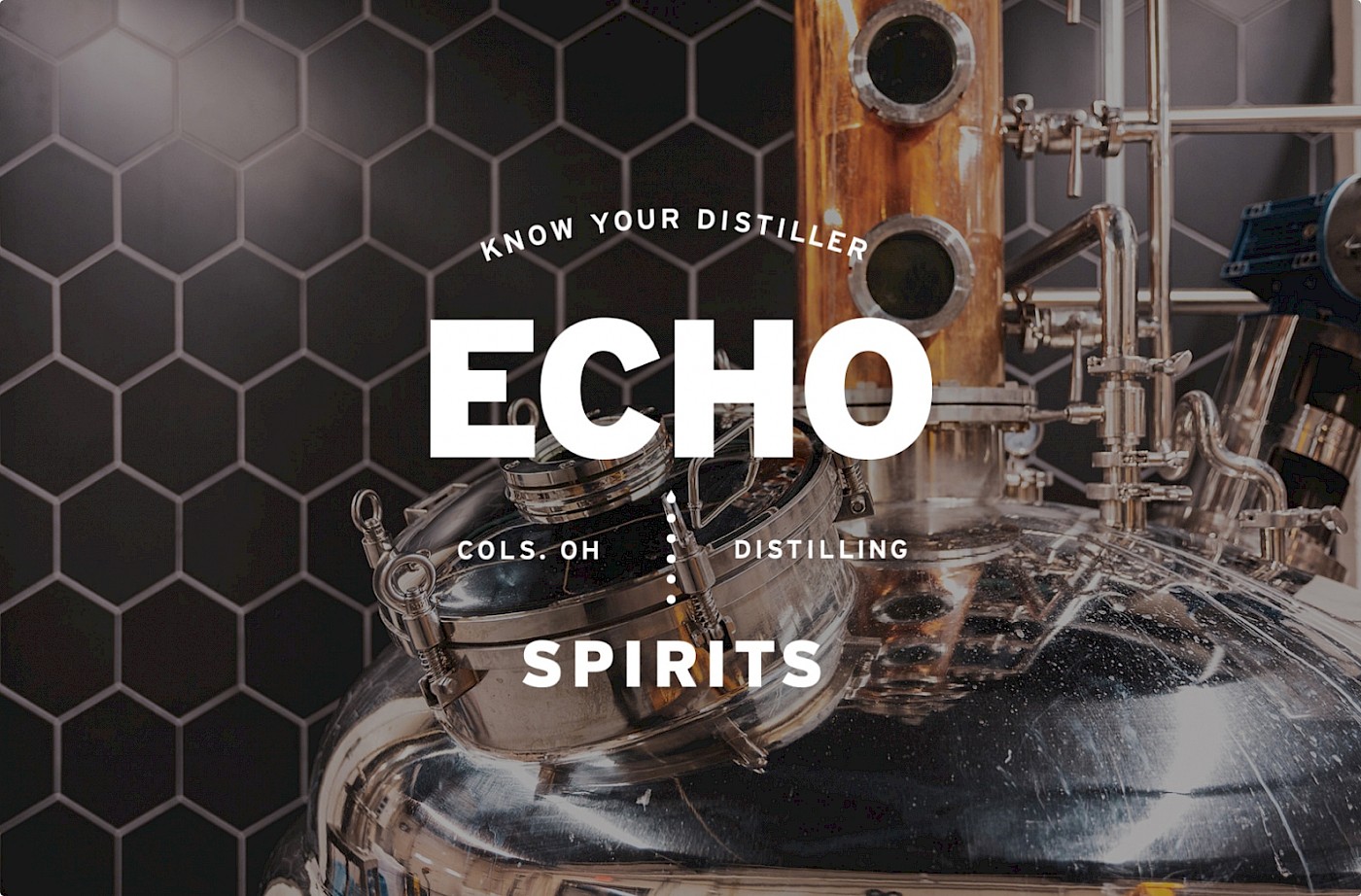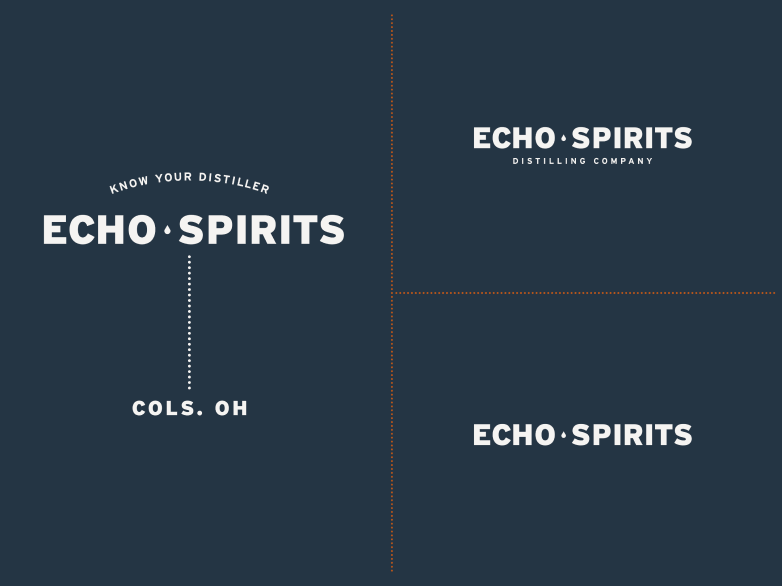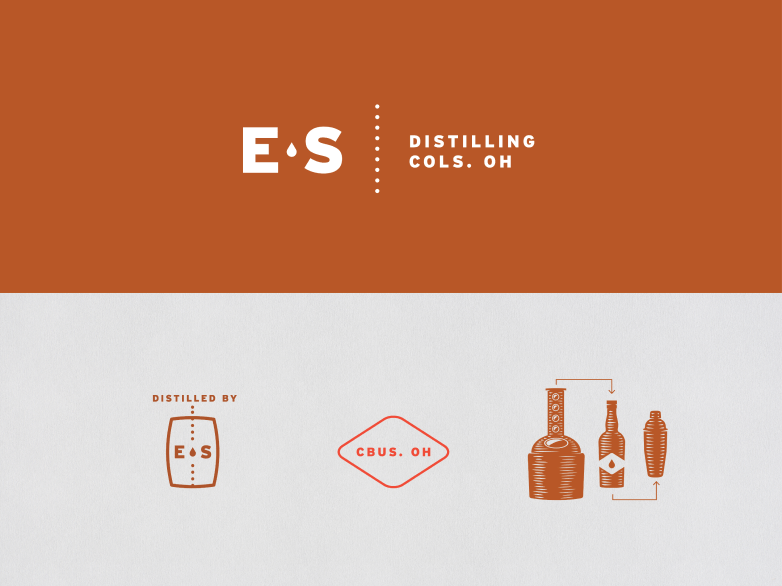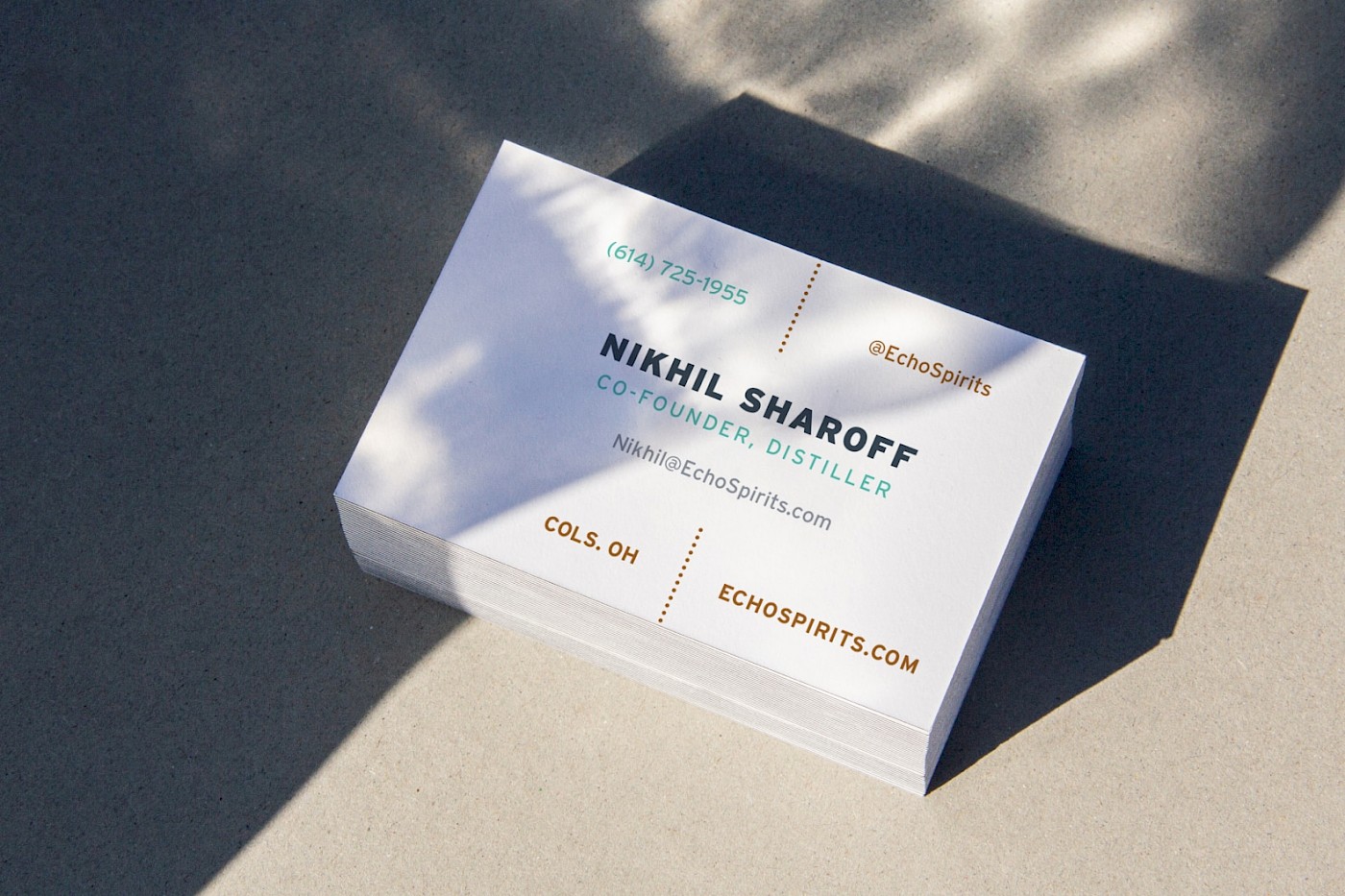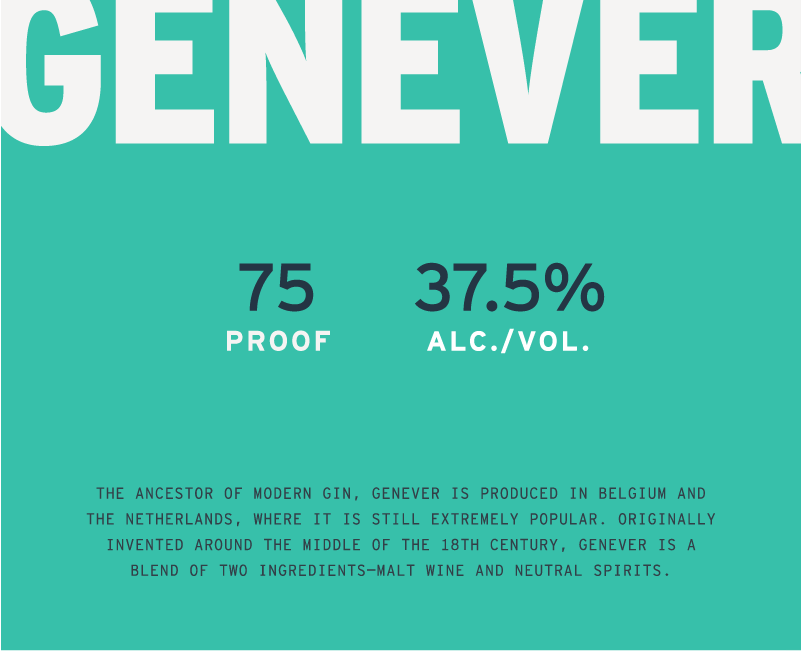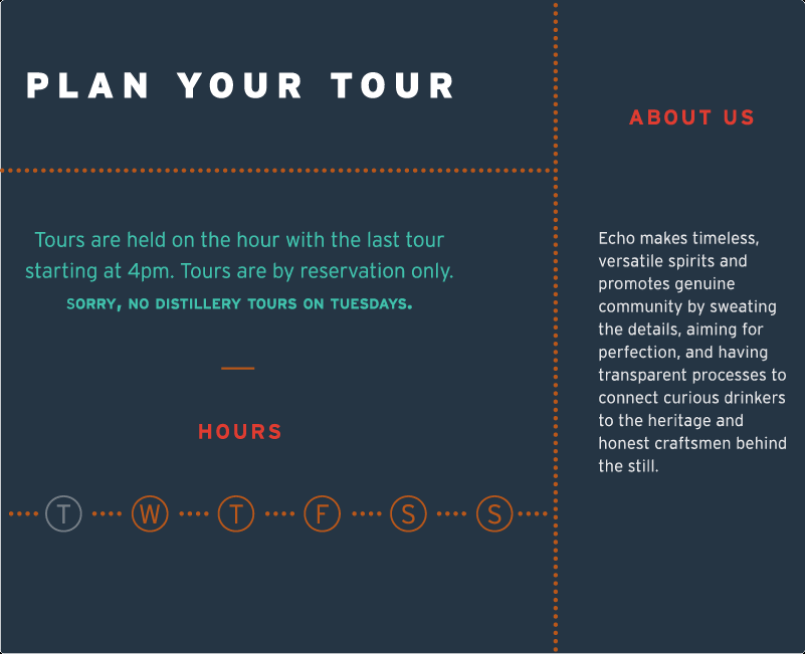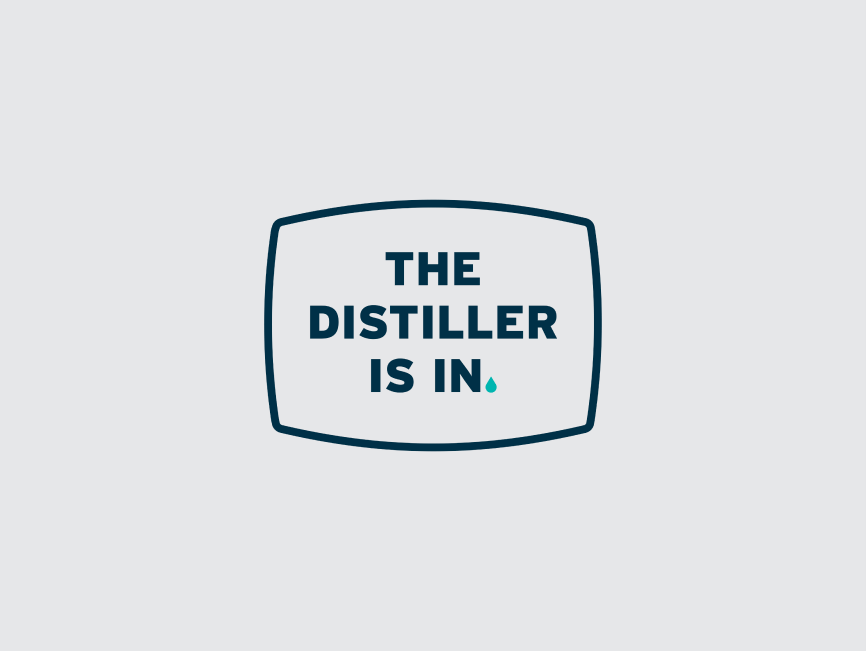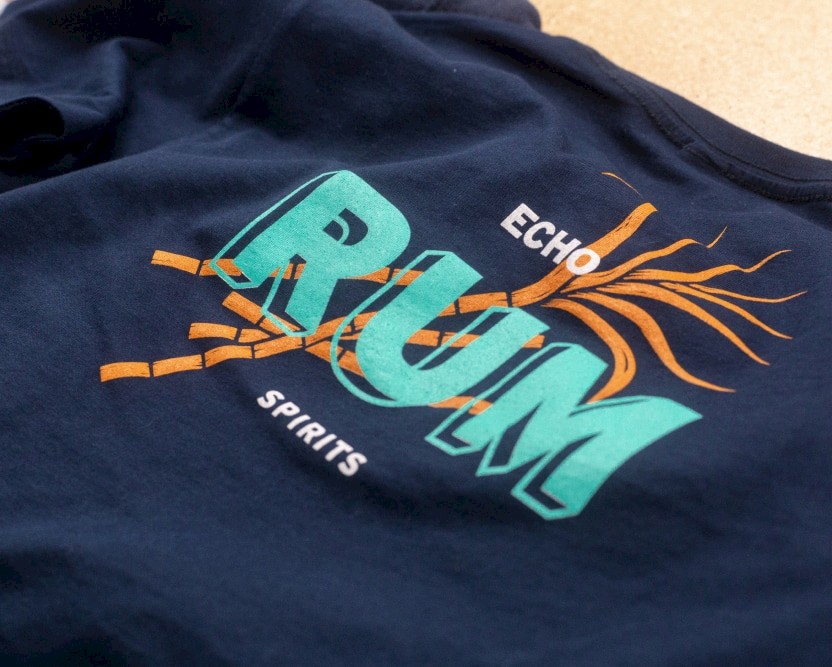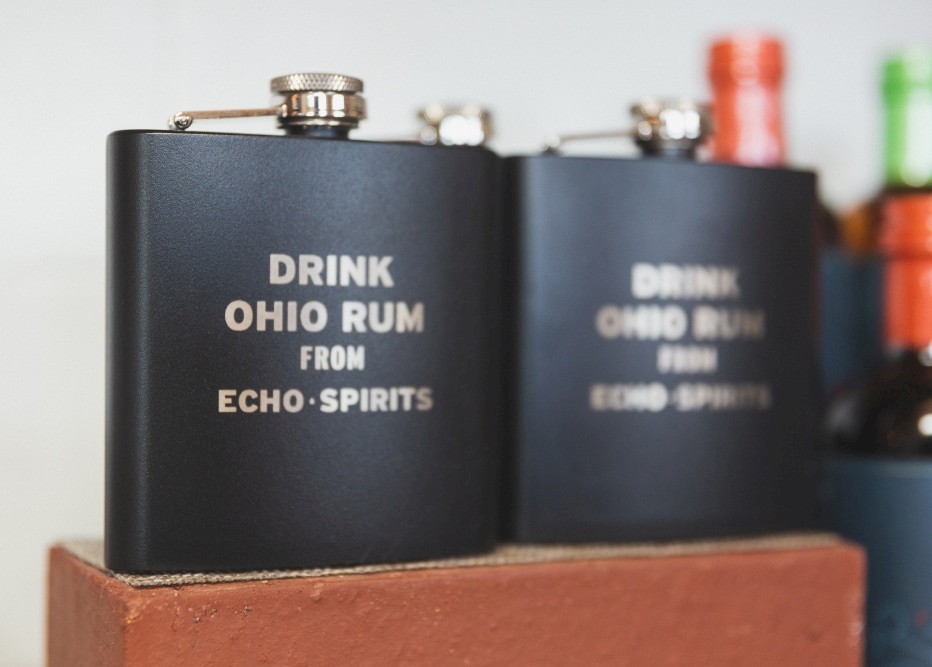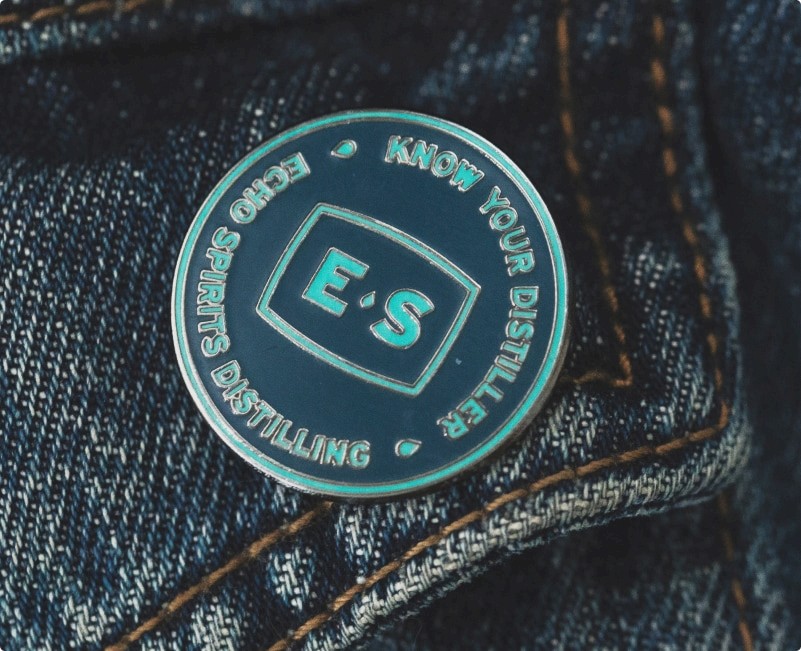 Packaging
We redesigned Echo's packaging to stand out where it matters most: six feet away in a dimly lit bar. The labels have huge product visibility with striking copper brand accents. We chose lightweight bottles that are more sustainable and bar-tender friendly.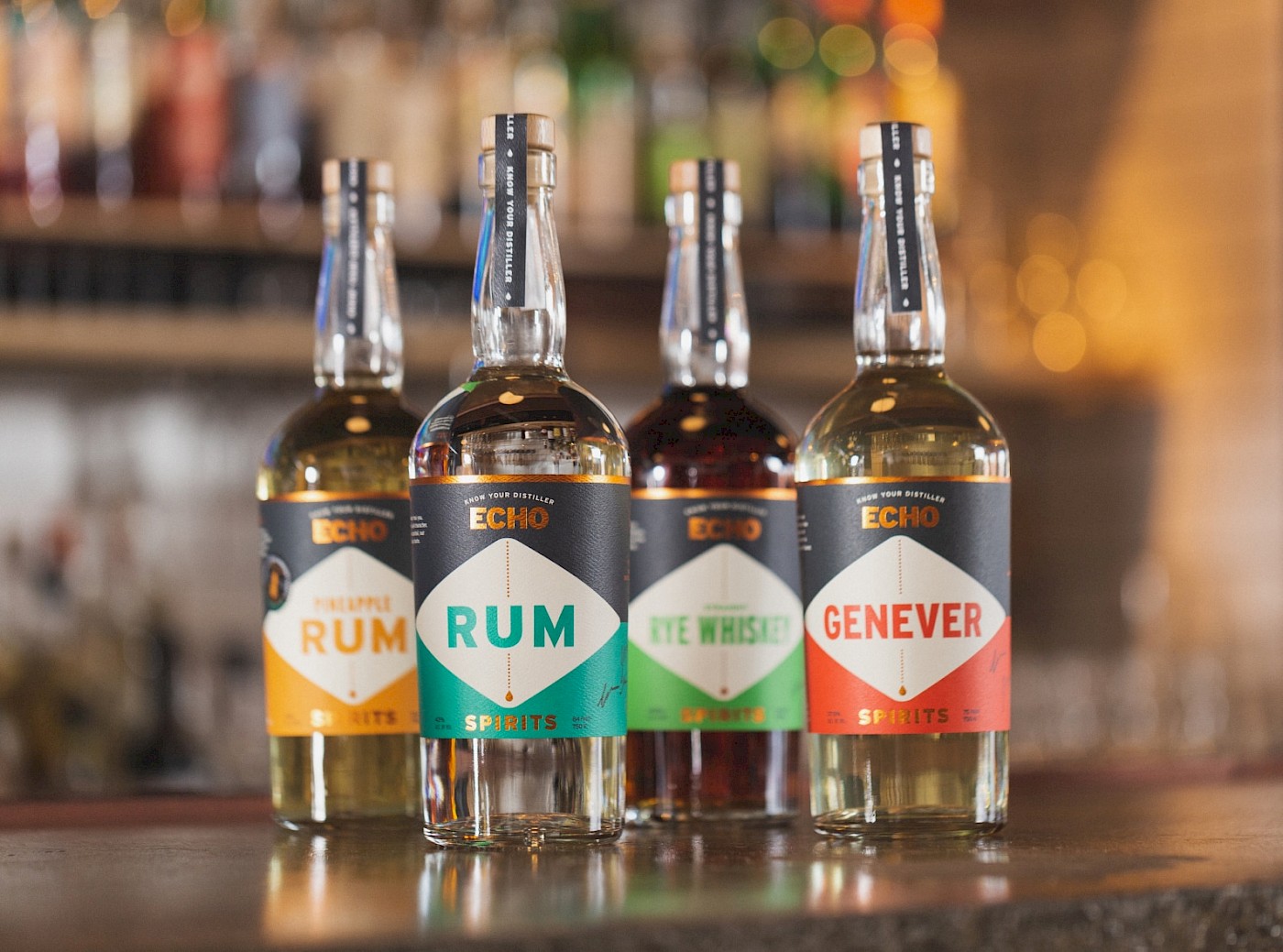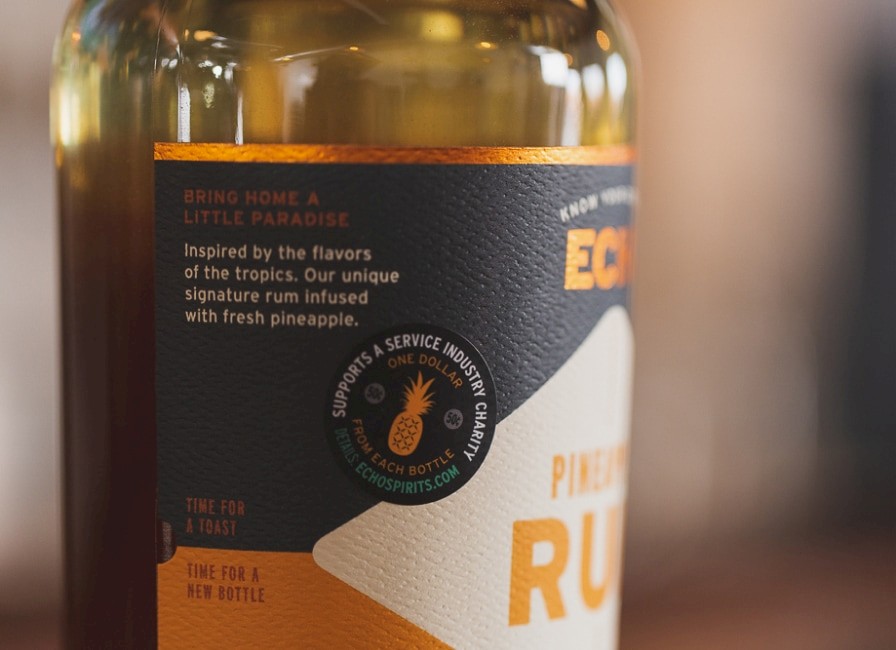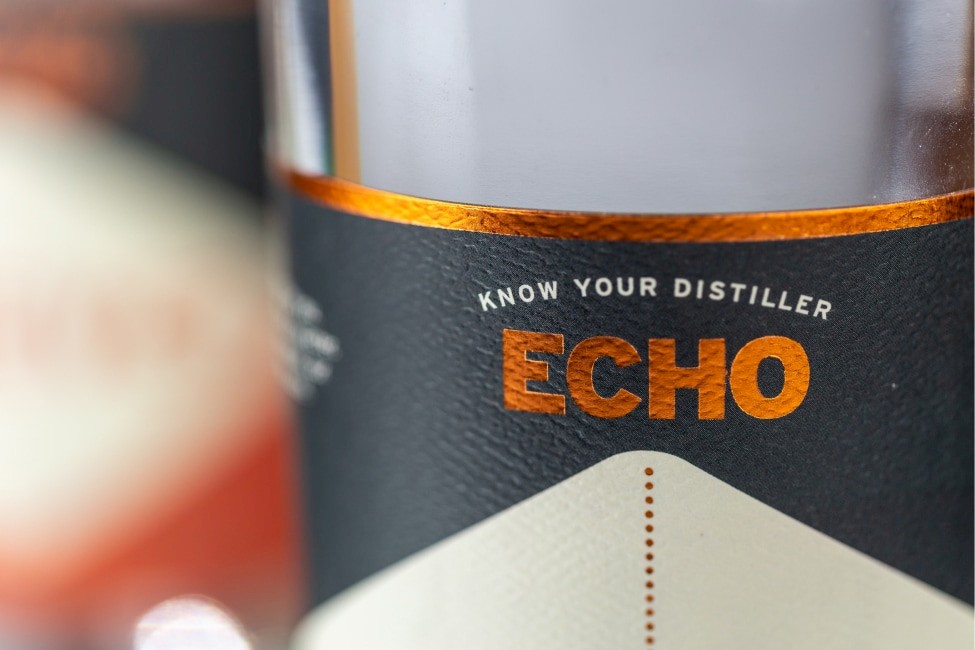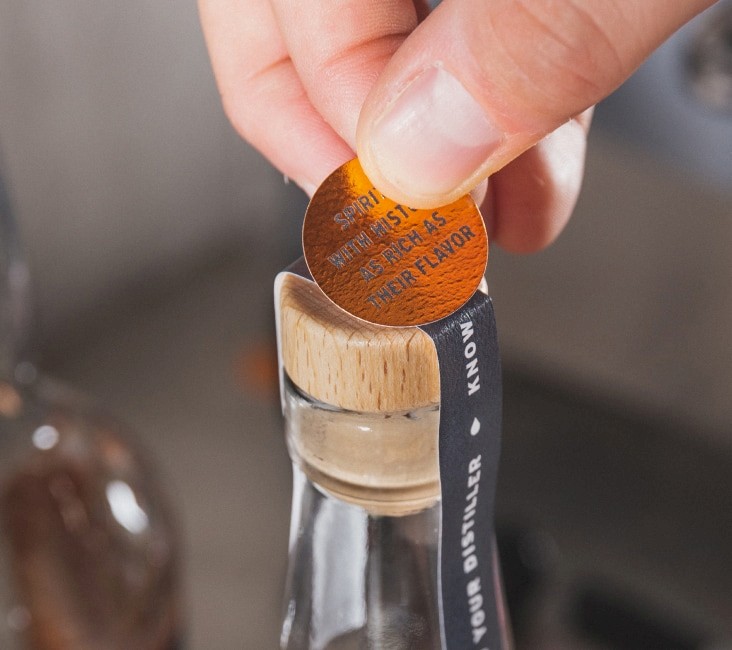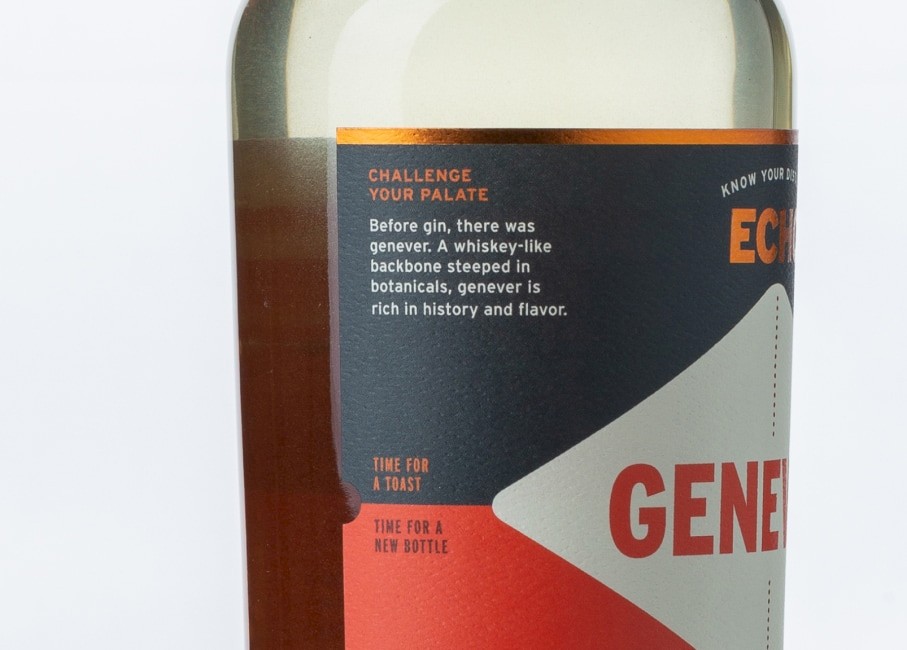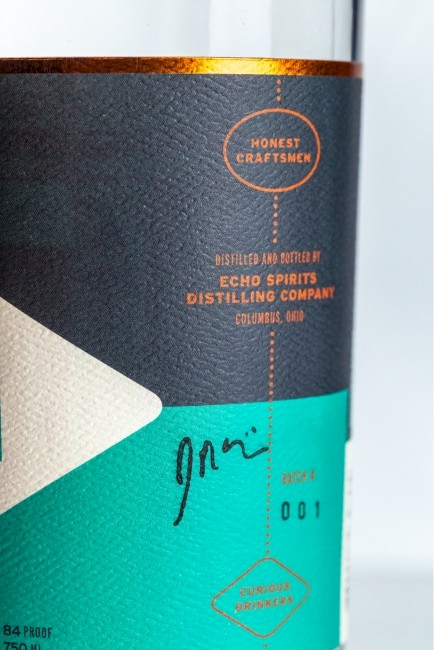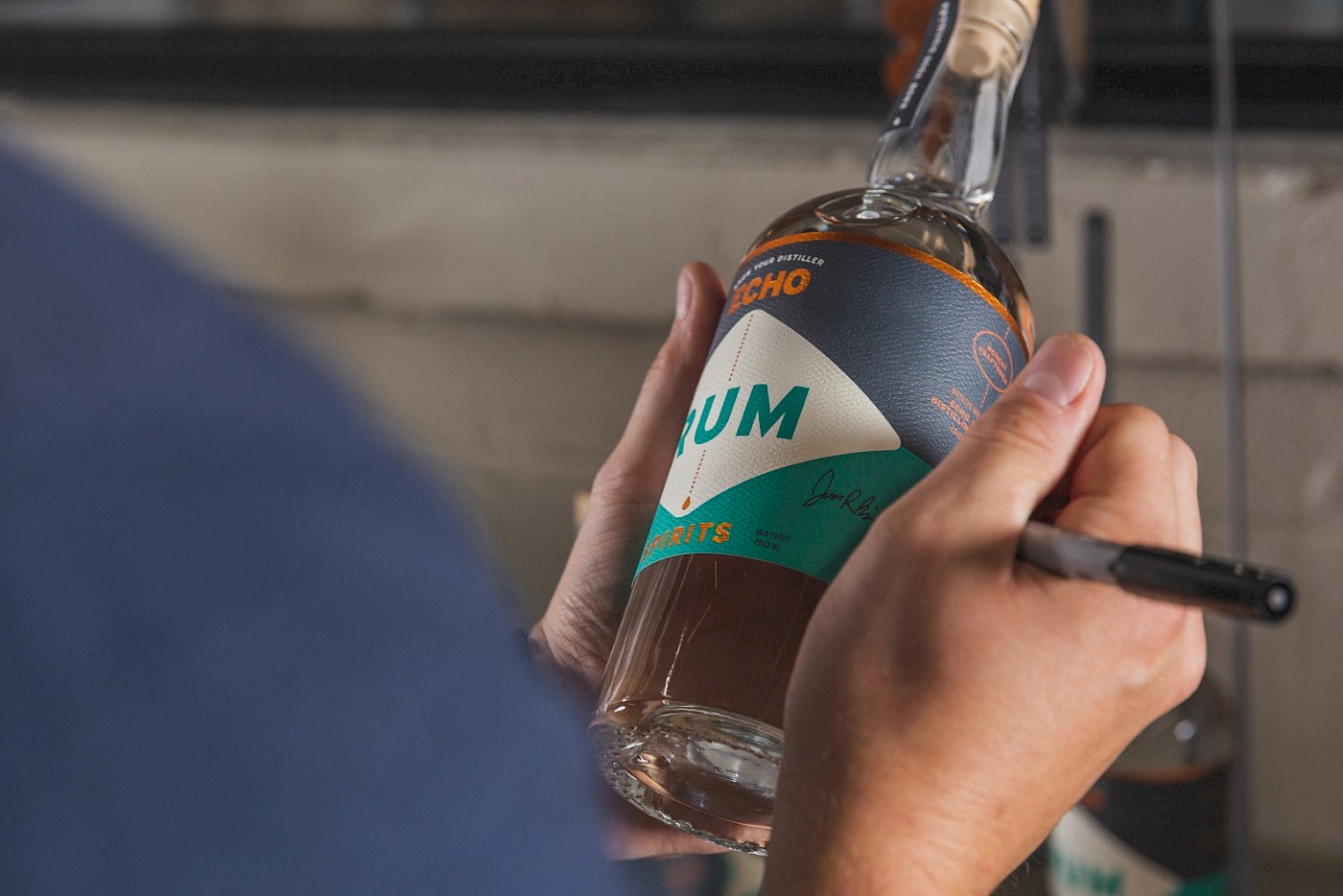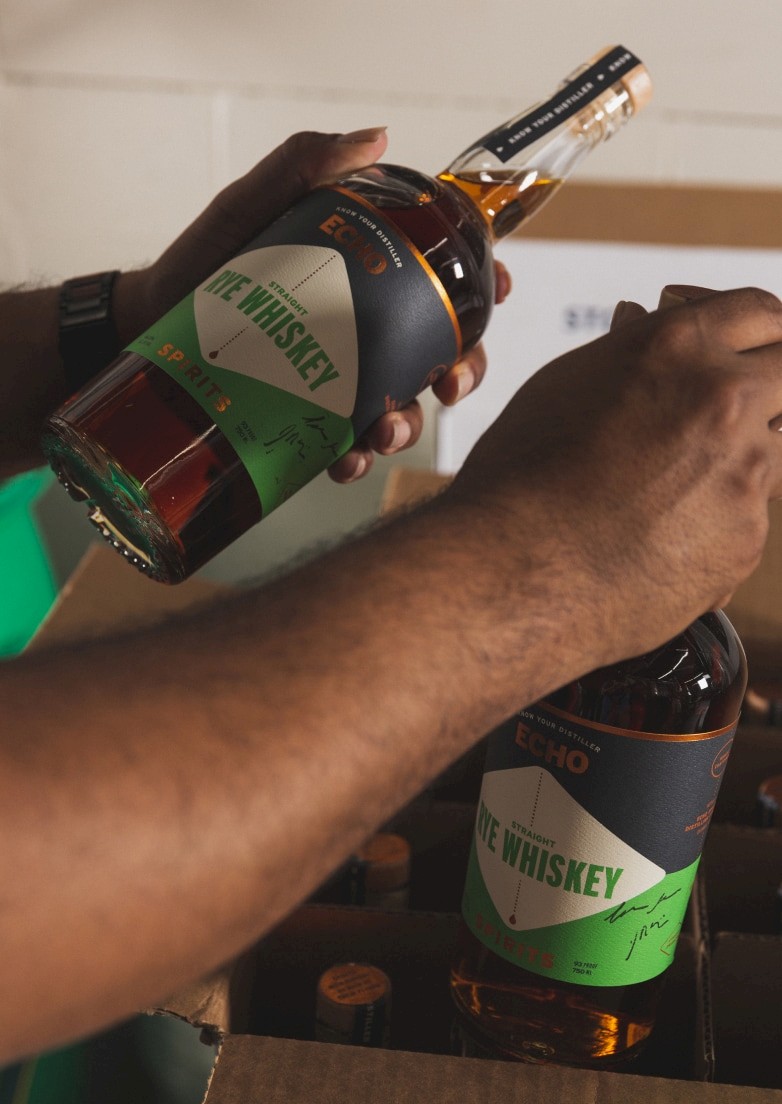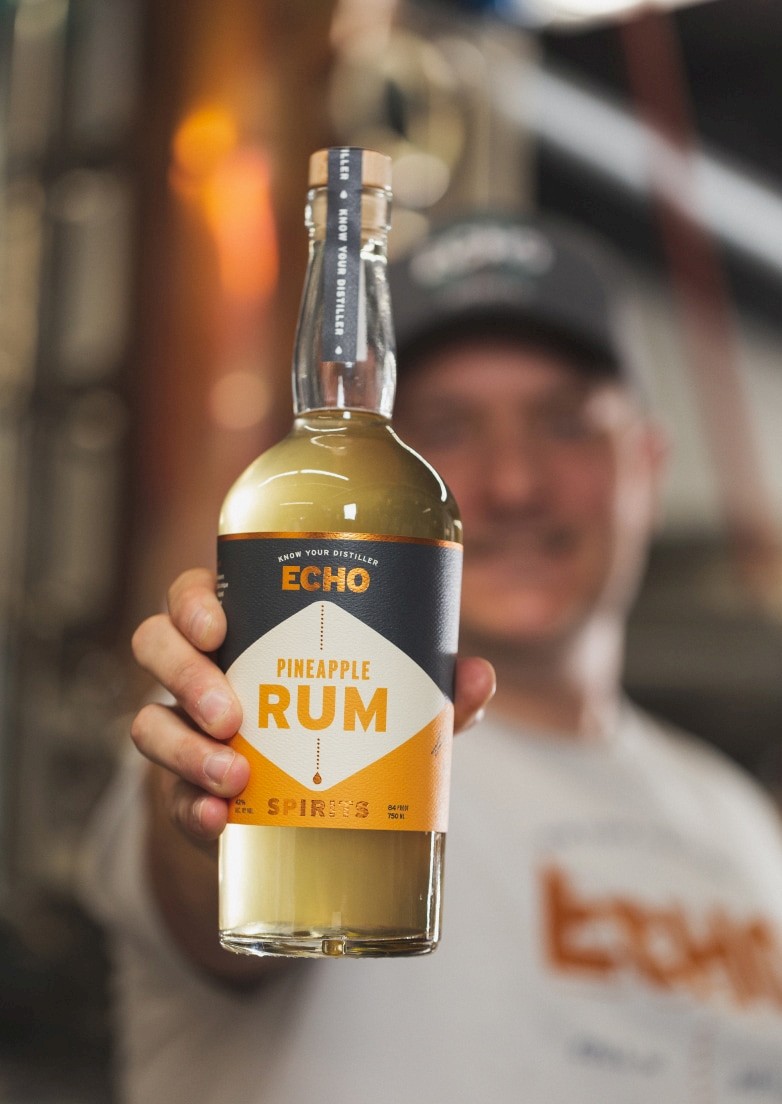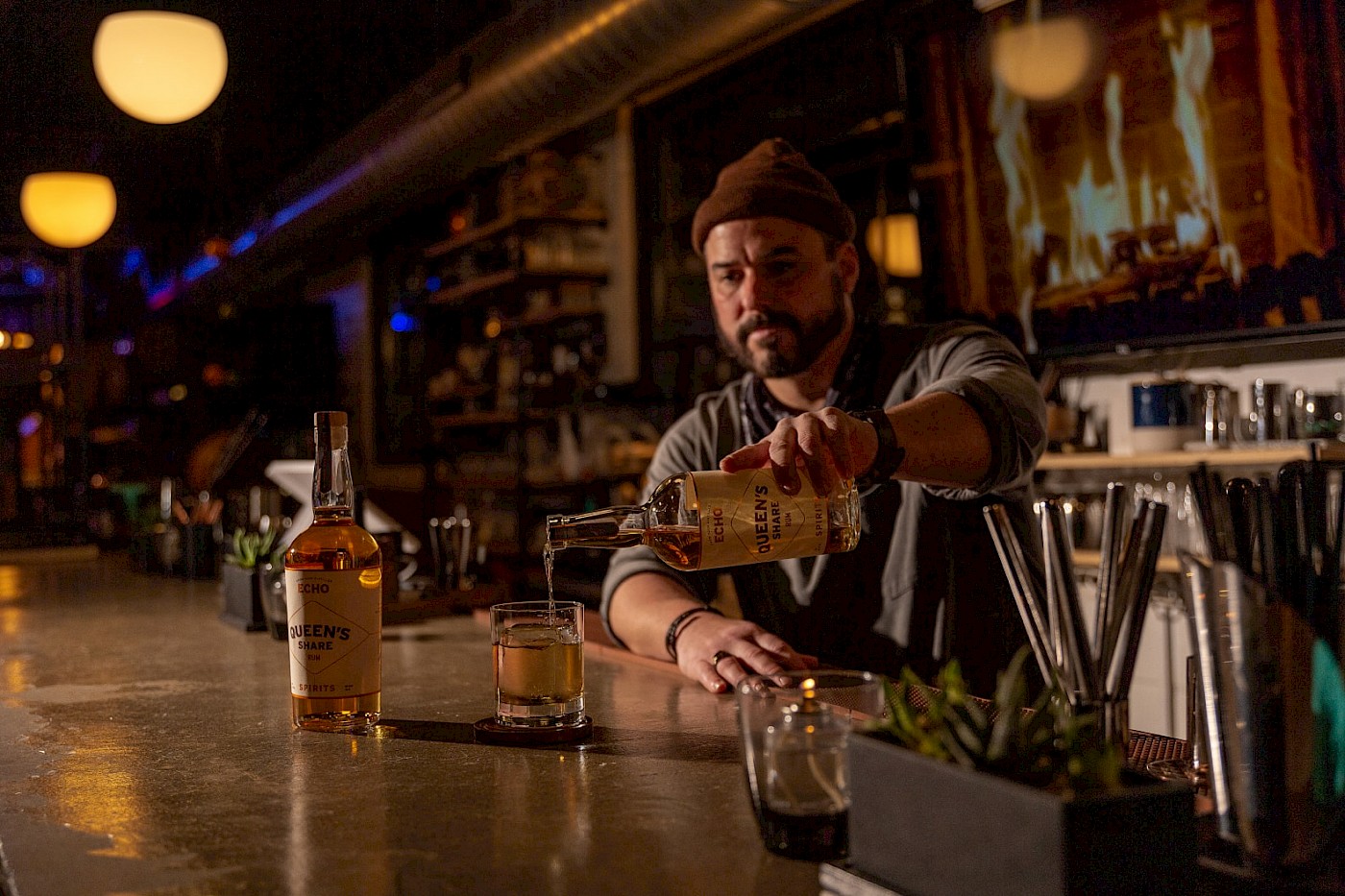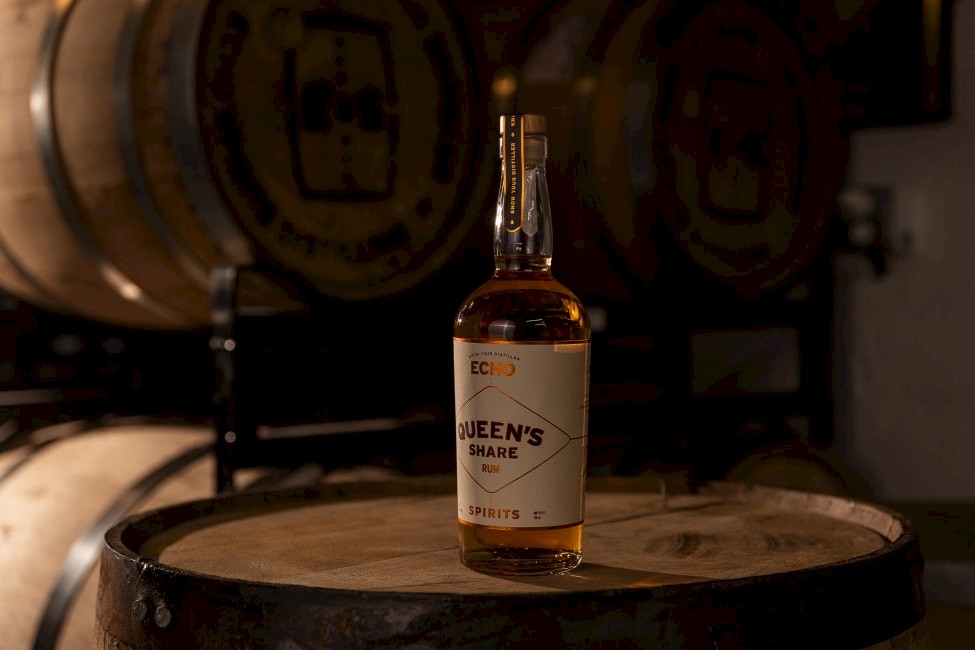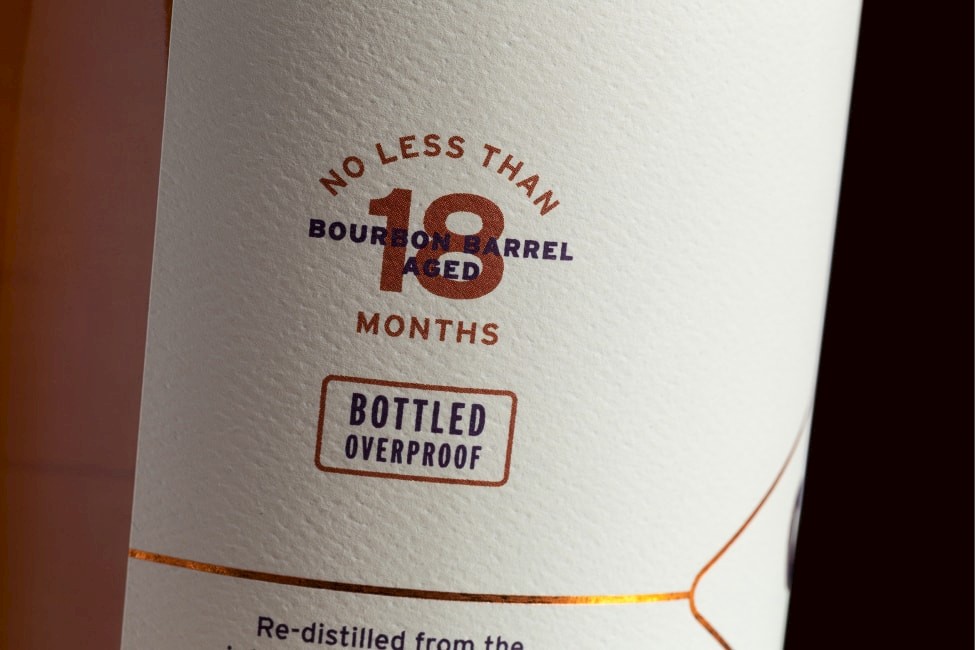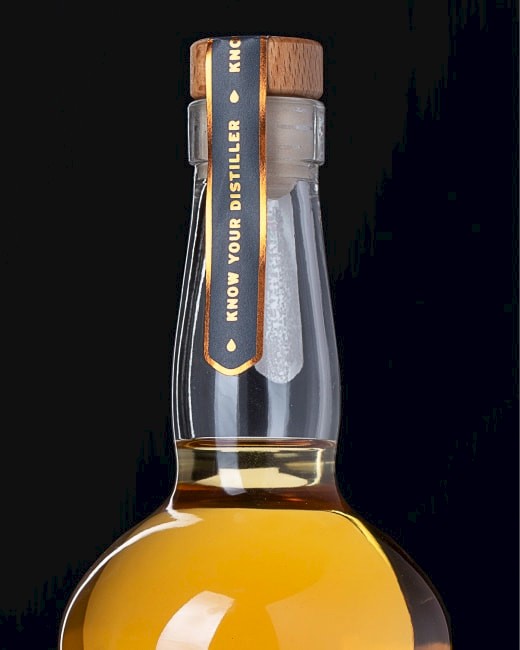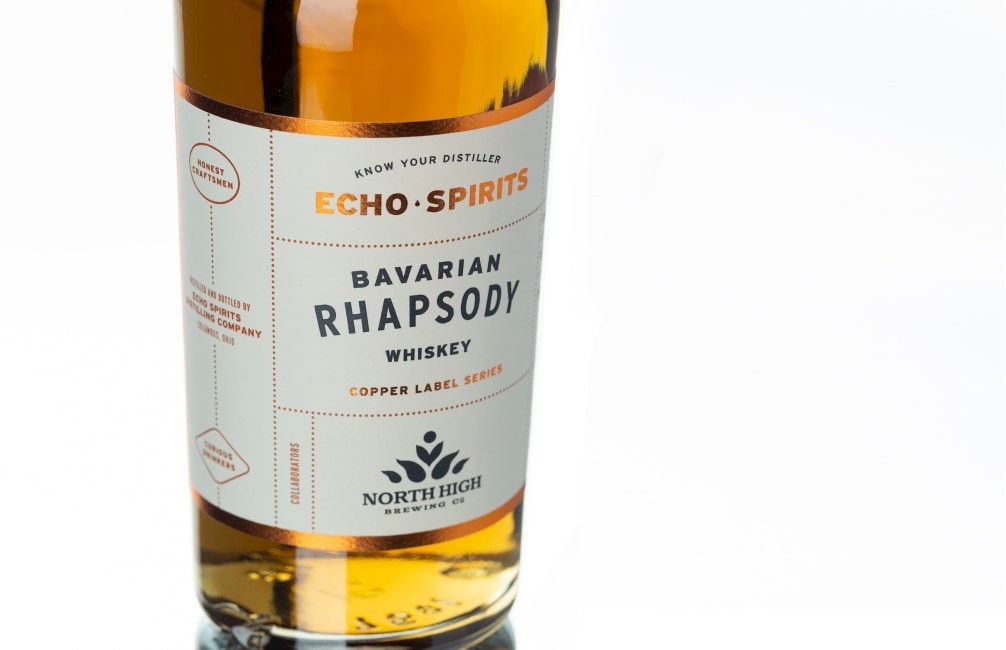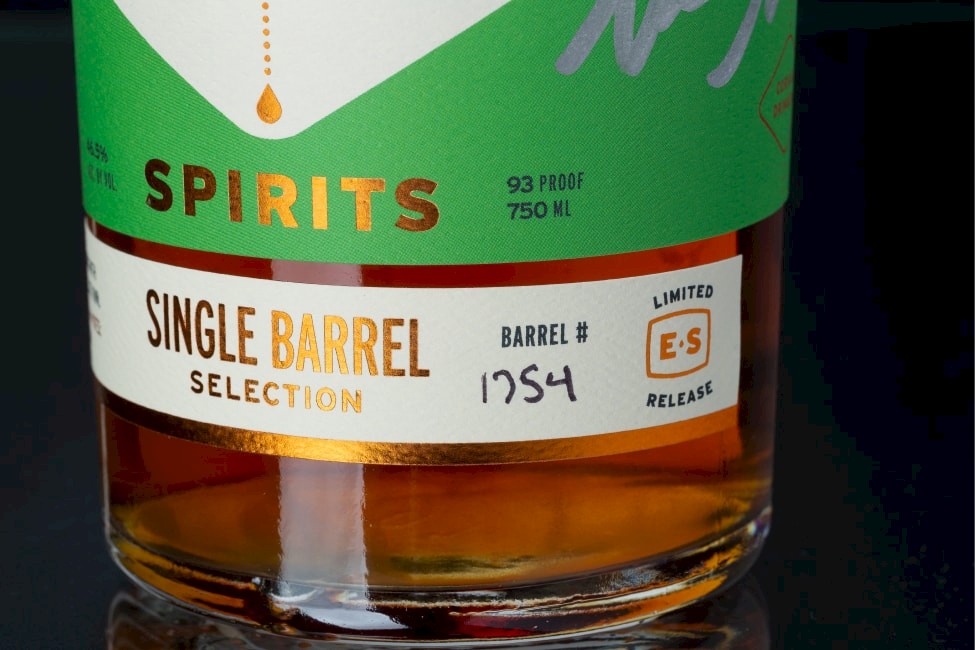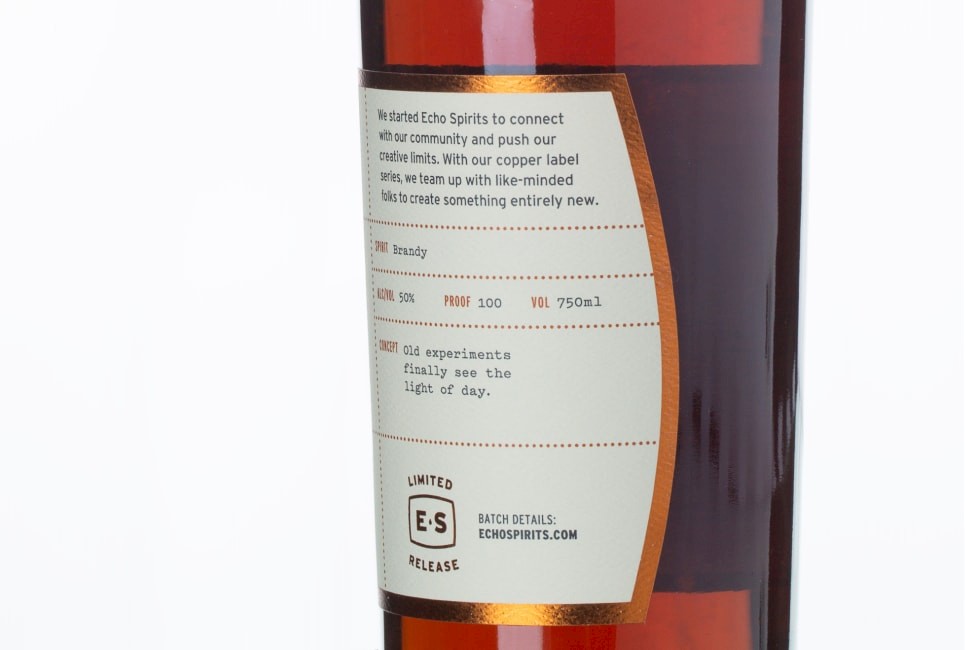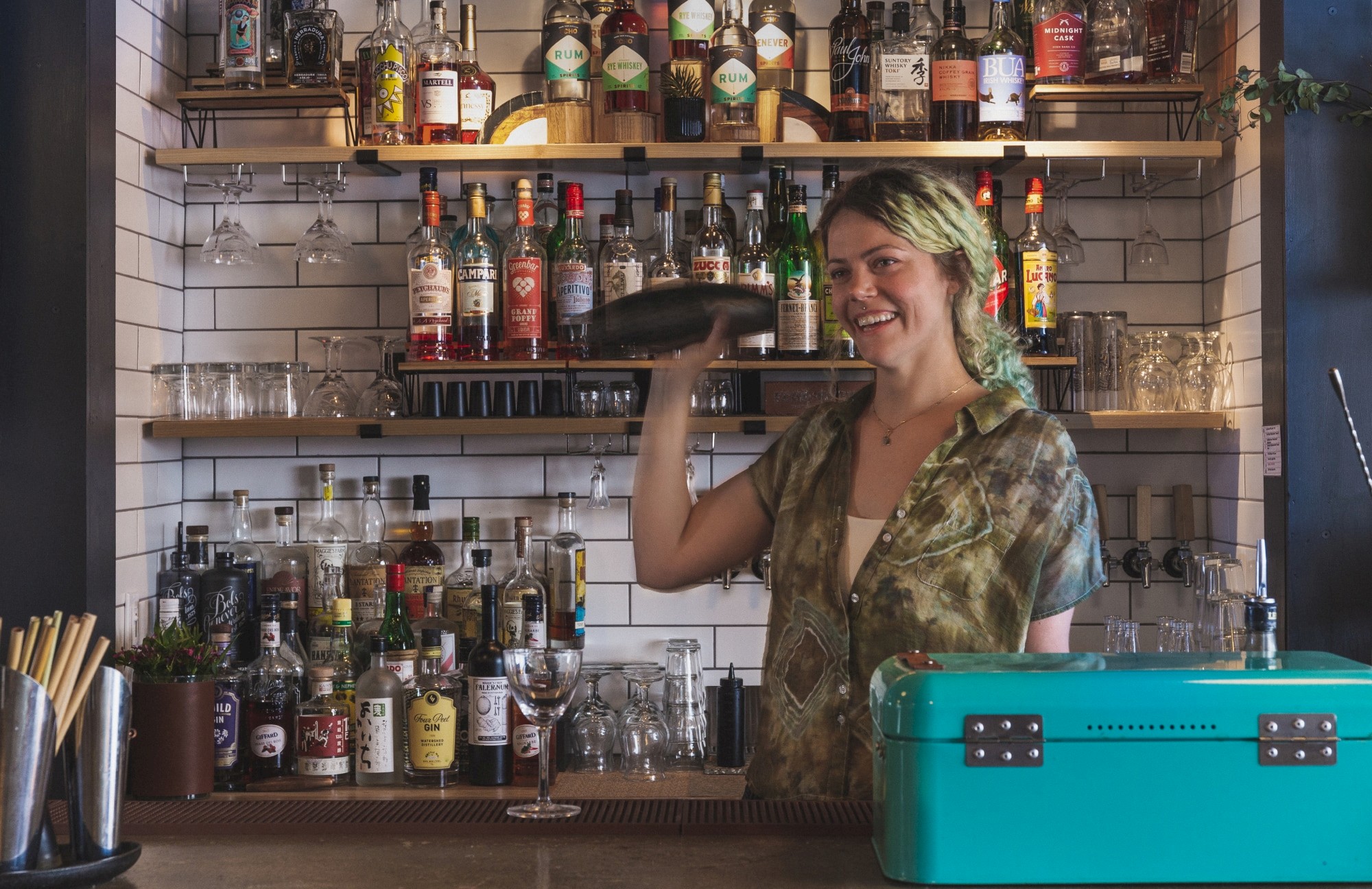 Brand Extension
We intentionally built the brand around relationships and the positive experiences associated with them. We worked with Echo to carefully consider all aspects of the tasting room bar, including menus, recipe cards, hang tags, and sell sheets. We also art directed and shot a brand photo library.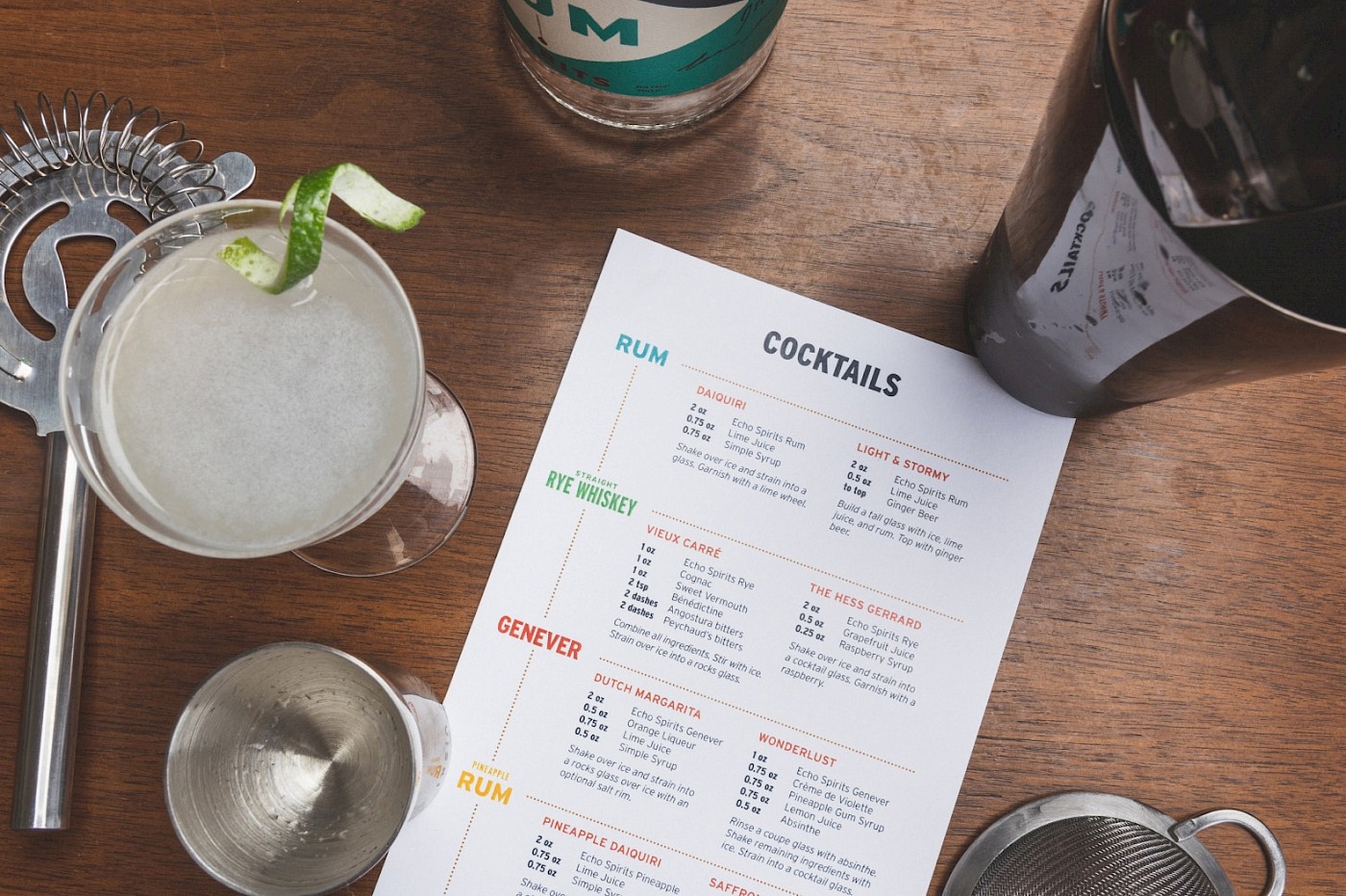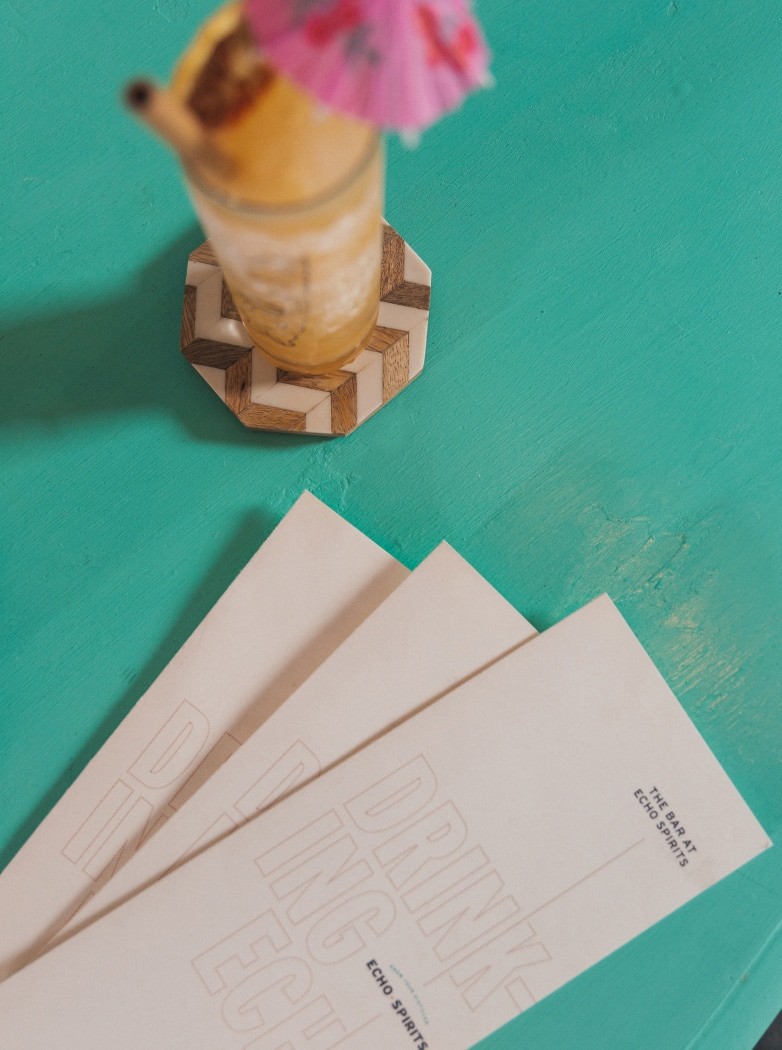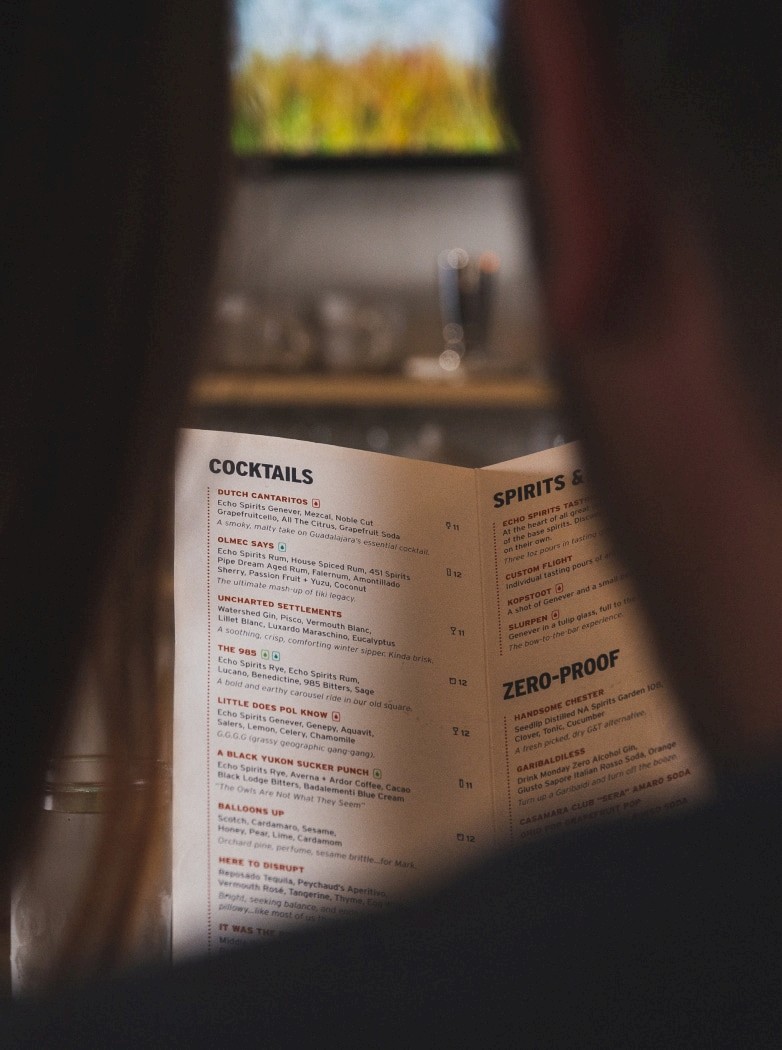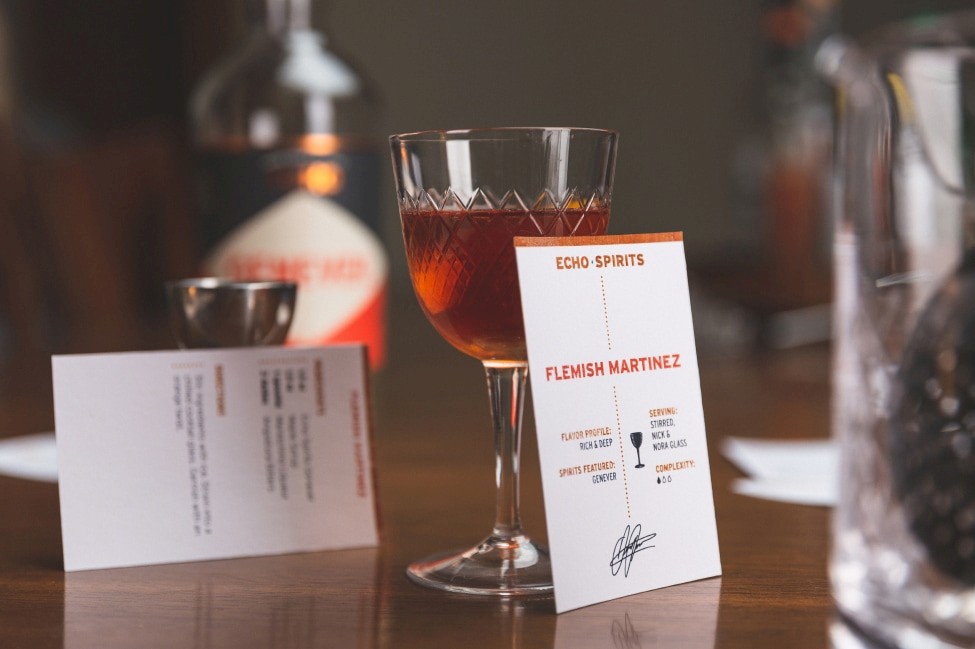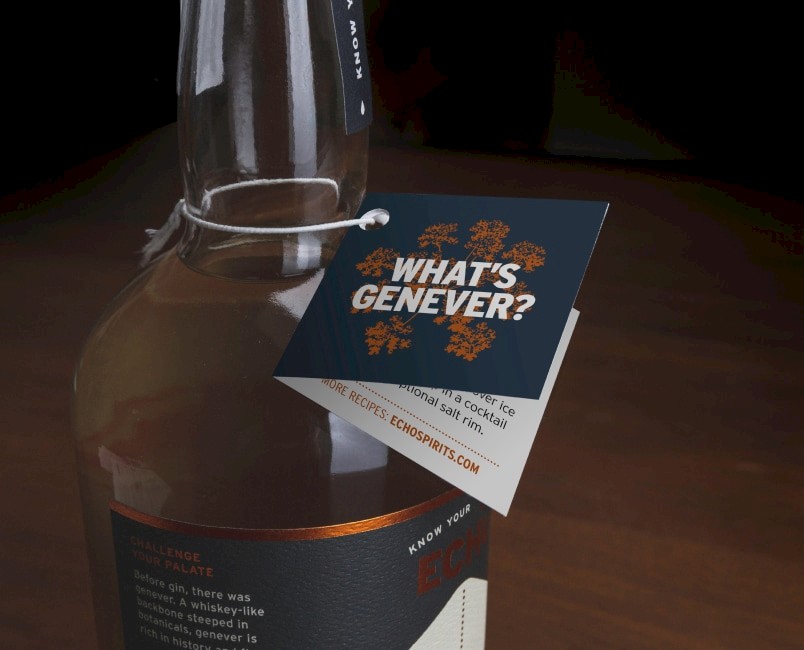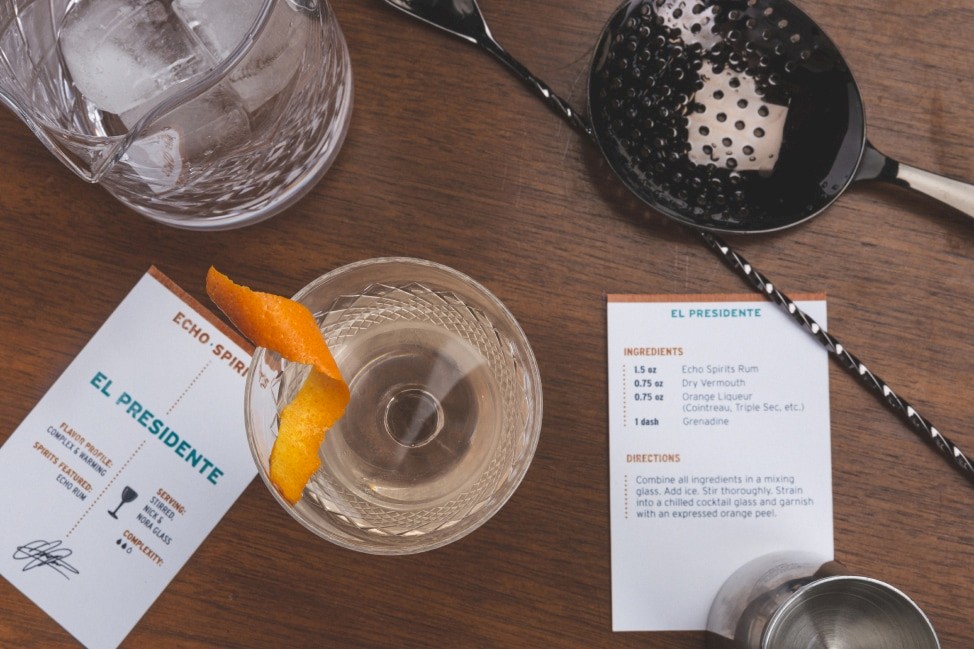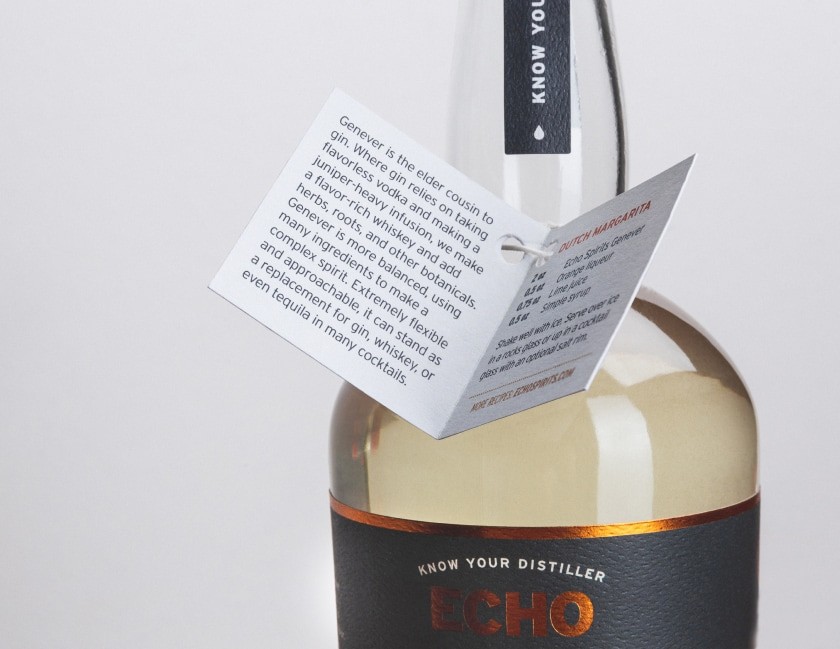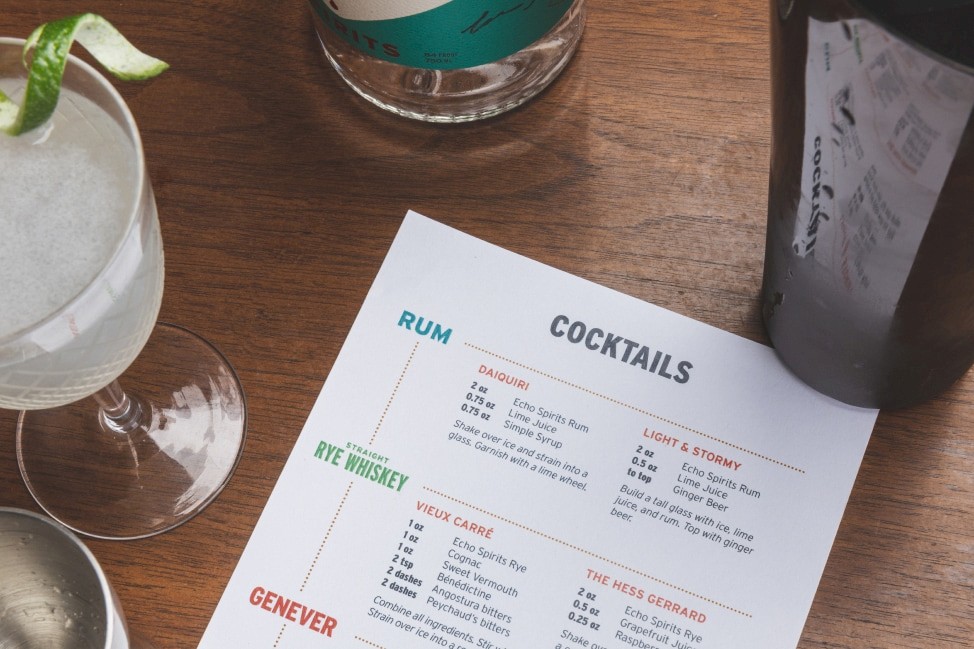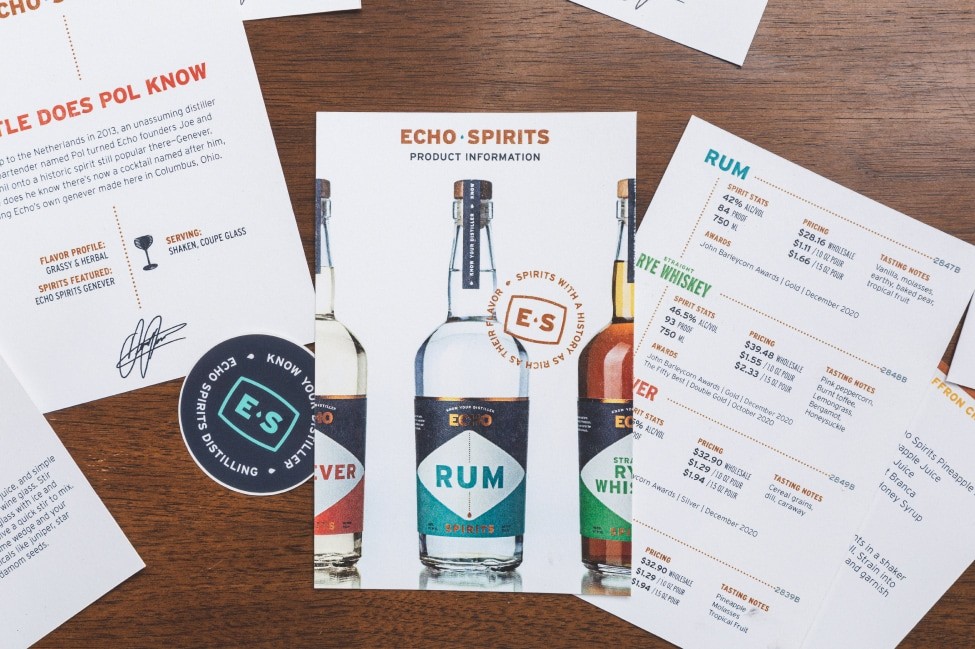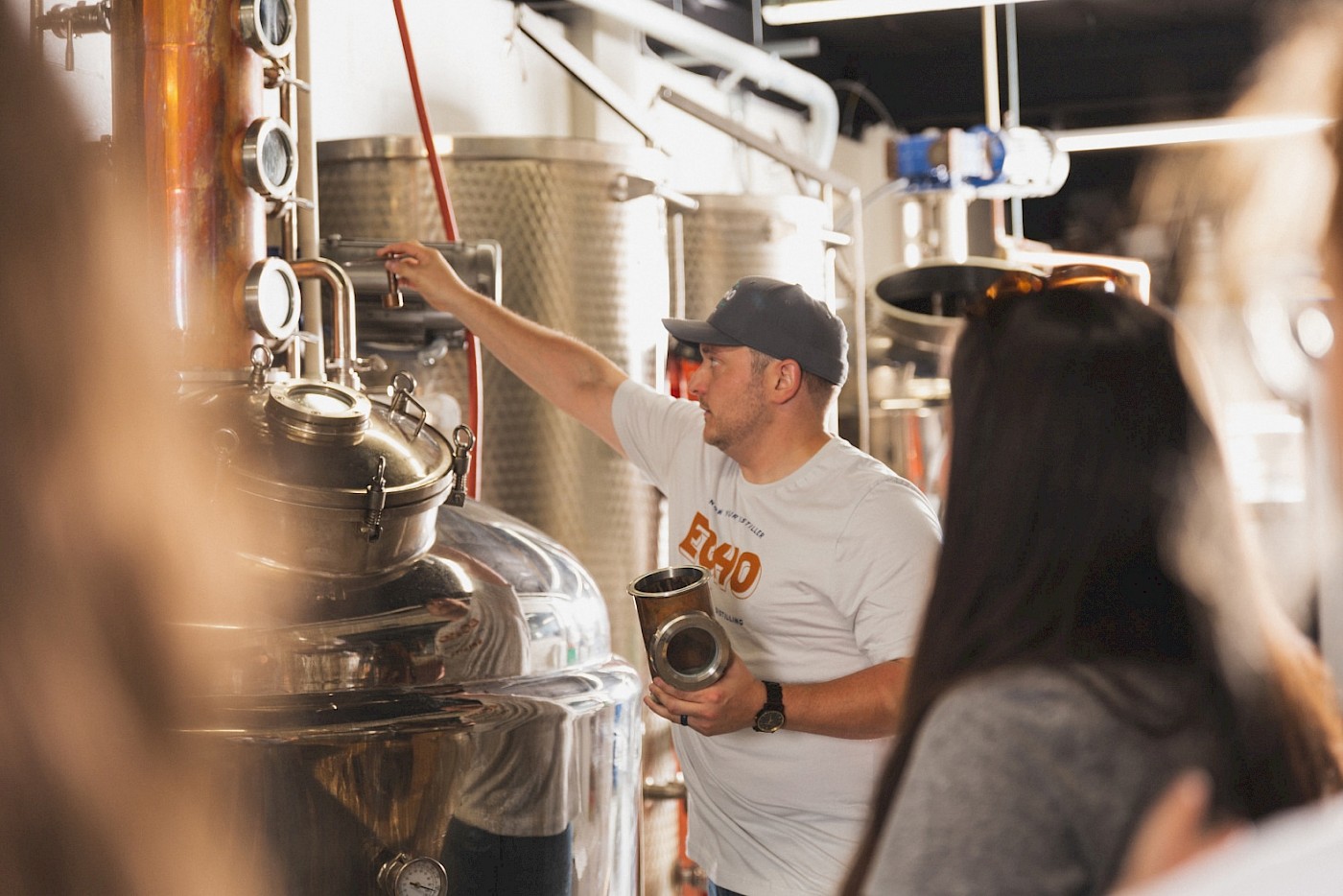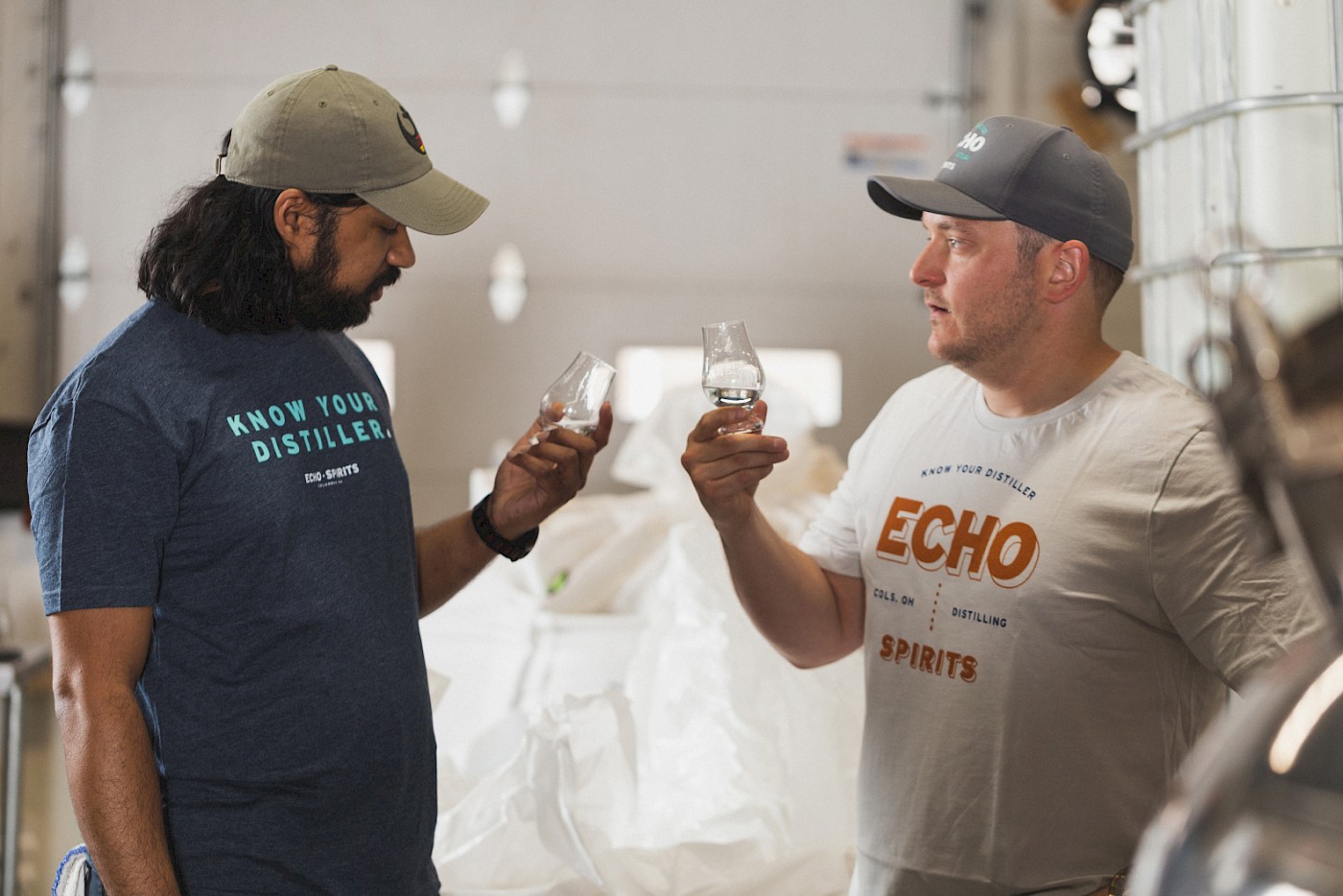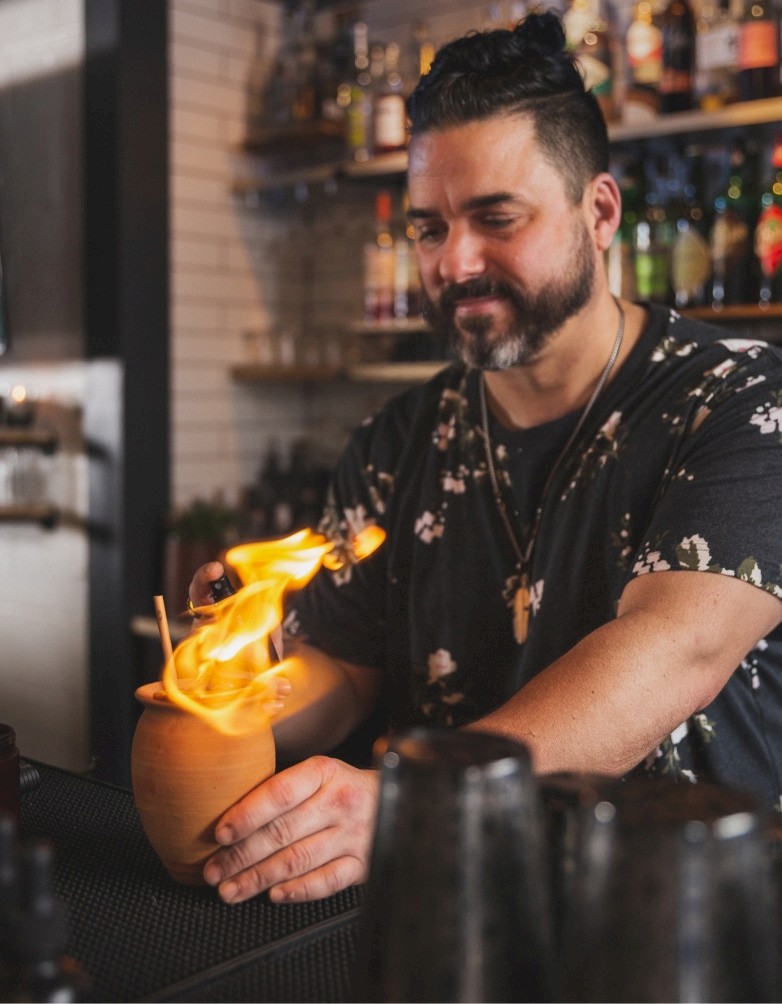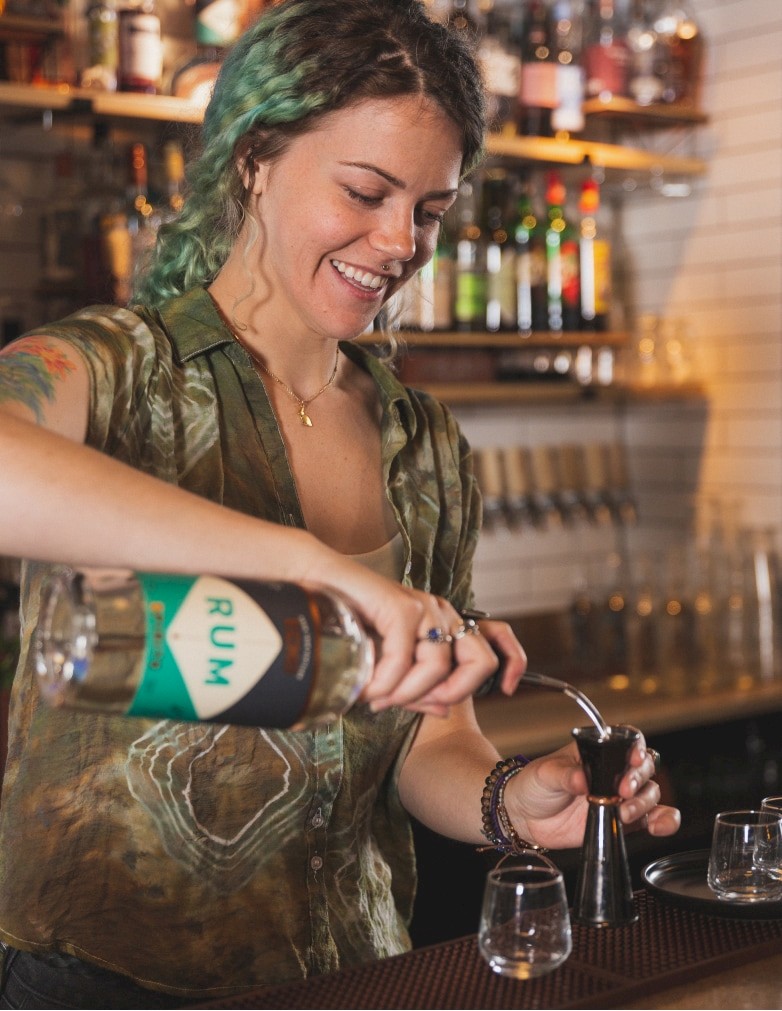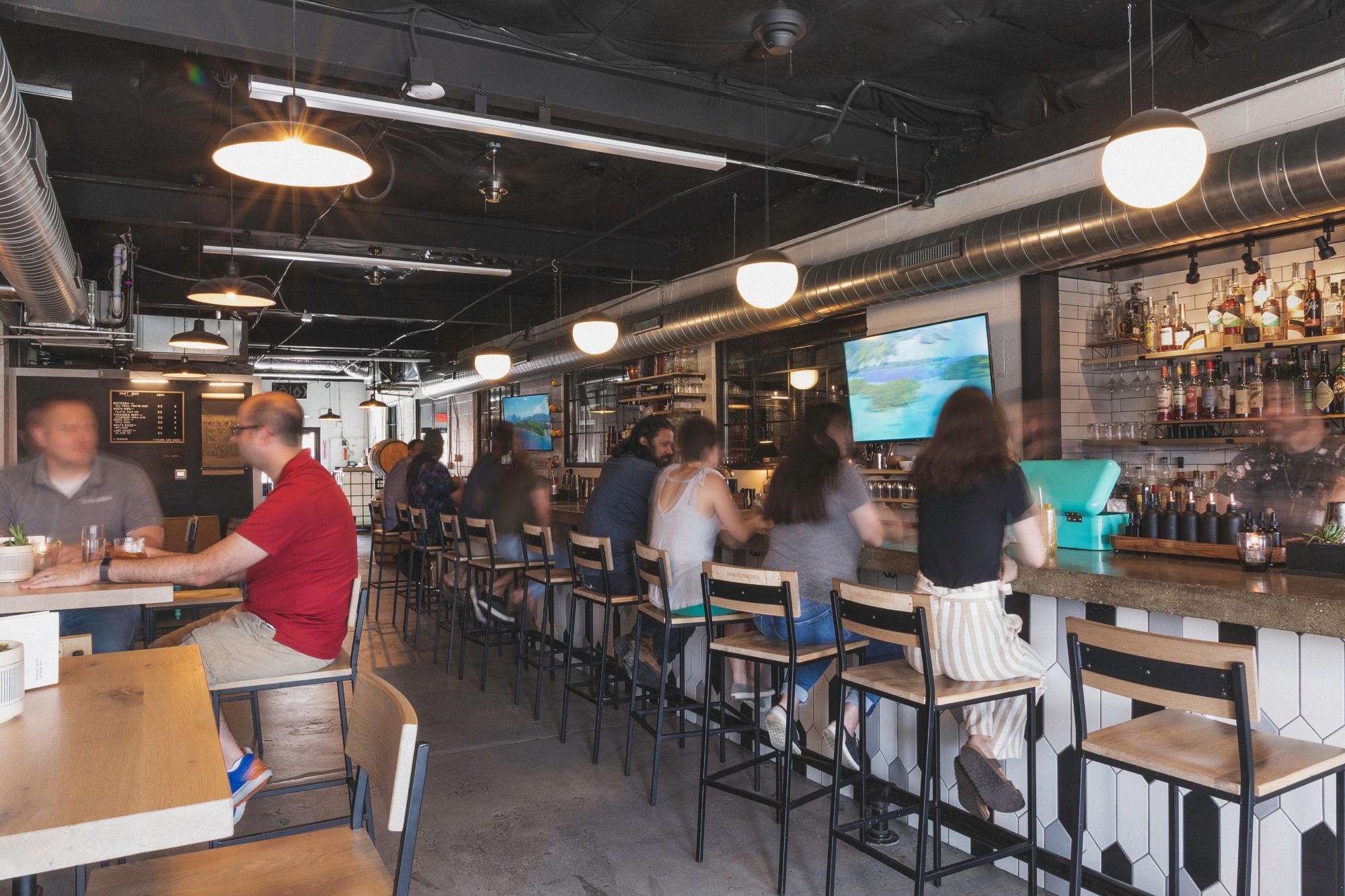 Website
We were eager to help Echo expand their brand. We approached their site design with tools in mind to help educate about less widely-known spirits, show off the new brand personality, and invite people to meet their local distillers.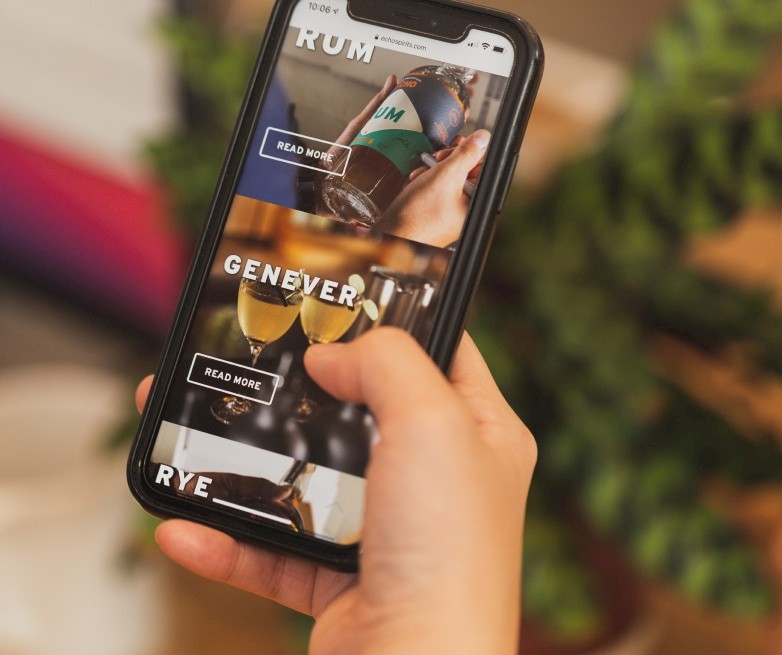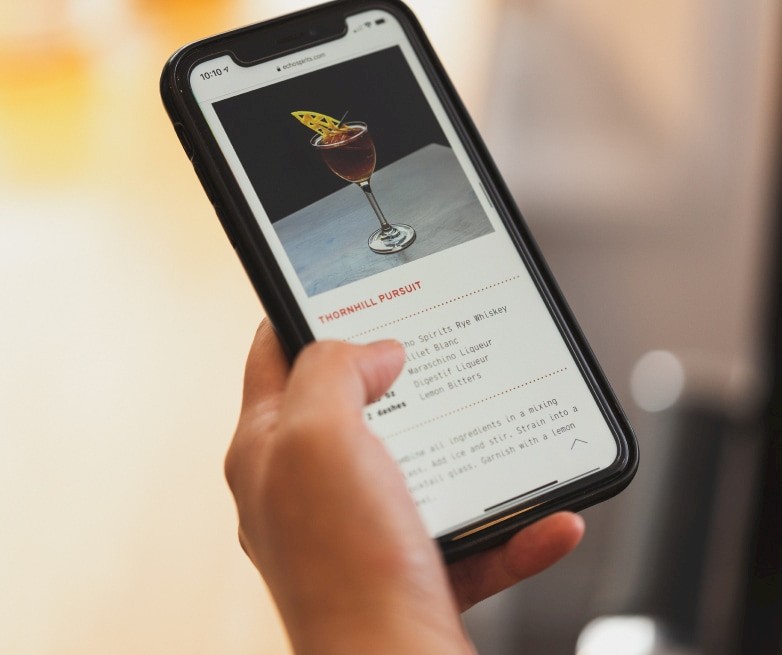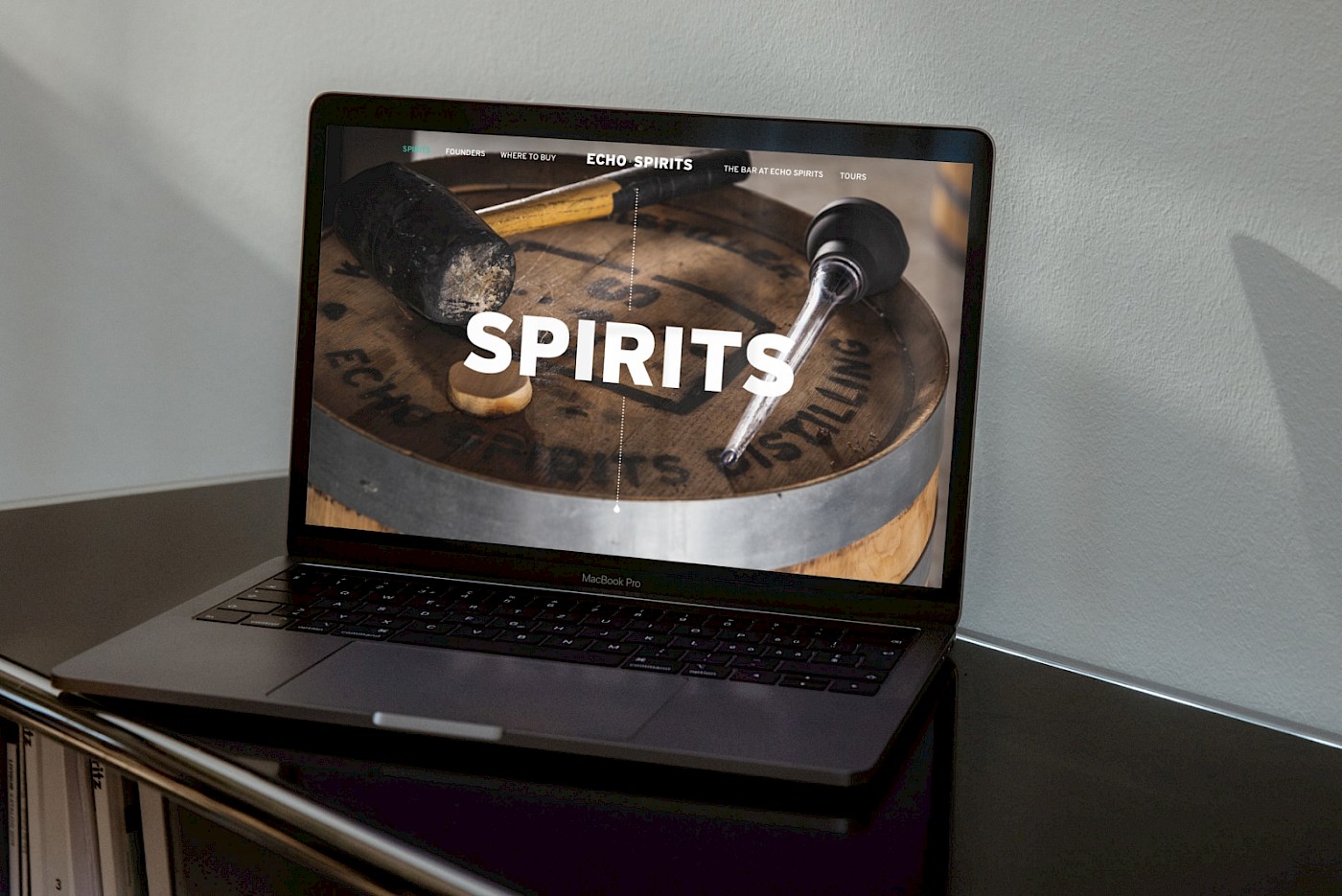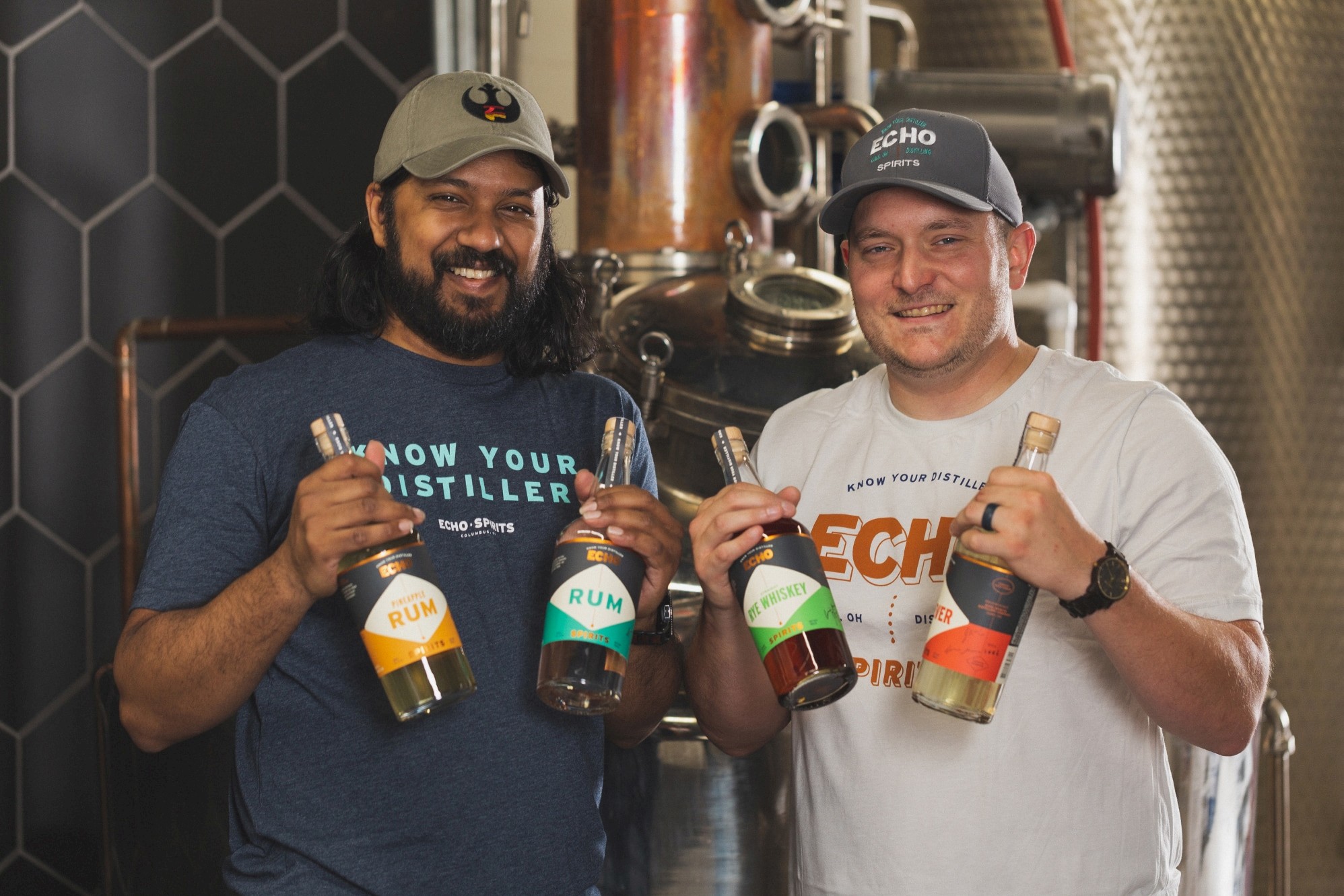 "Having our branding in place has been invaluable. It gives us a reference to speak in a consistent voice. We have a living brand to help us stay on target as we put ourselves out there. The community has been overwhelmingly positive, and the brand really resonates with people. We're ecstatic!"
Joe Bidinger
Co-Founder