Olive, a fast-growing AI company entirely dedicated to helping healthcare, was ready for expansion into new markets. First on the list was Denver. We created a city-wide launch campaign that would demonstrate empathy and compassion for the struggles of healthcare providers and patients and position Olive as the solution. The campaign we built generated 10 leads in the first 14 days and continues to act as a template in other markets for Olive. But our work didn't just create leads. It created awareness. It's estimated that nearly 100% of Denver has been exposed to at least one Olive ad.
Industry
Services
Campaign Identity
Digital
Strategy
Art Direction
Collaborators
Illustration
We worked with Olive's pre-established early prototypes for how Olive (she/her) should look. We brought her to life through iconic visuals and killer copy, showing her hard at work behind the scenes.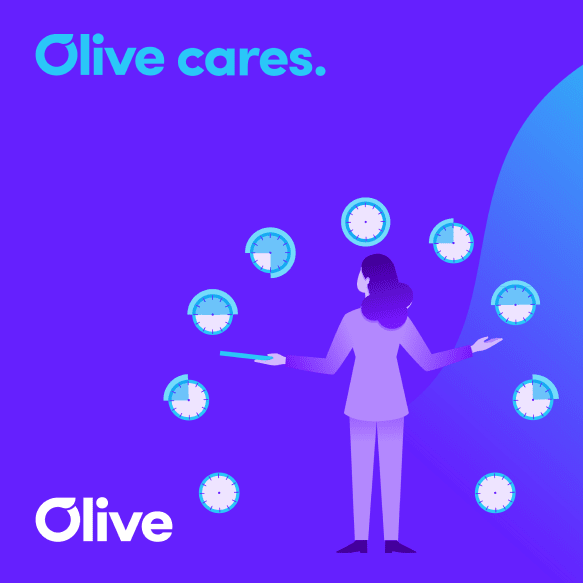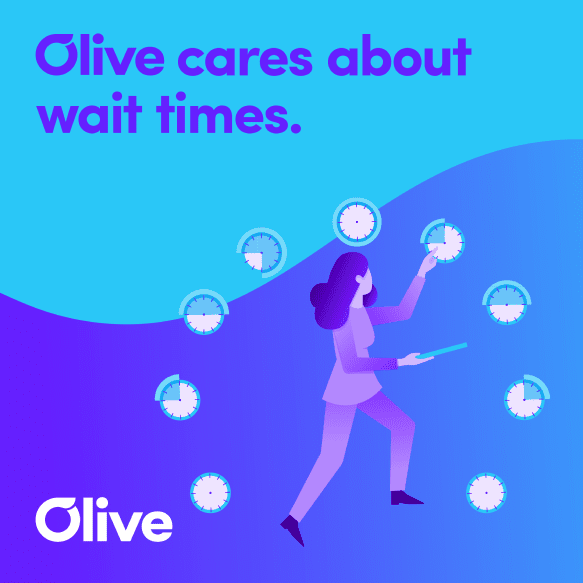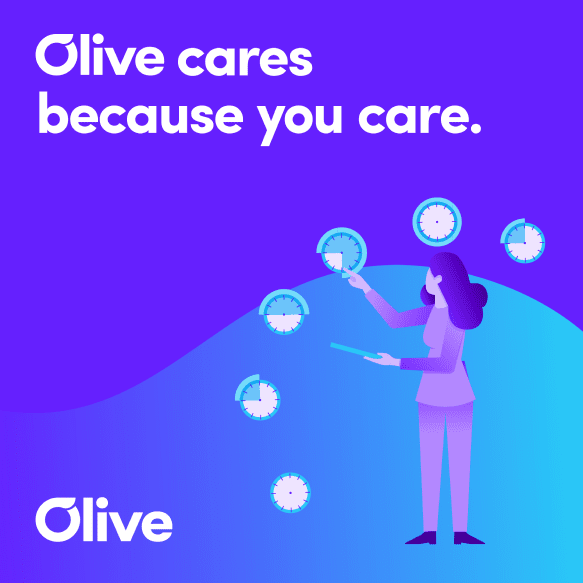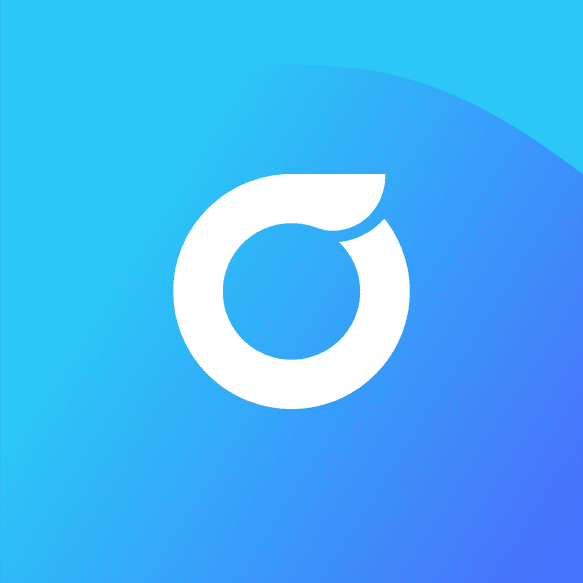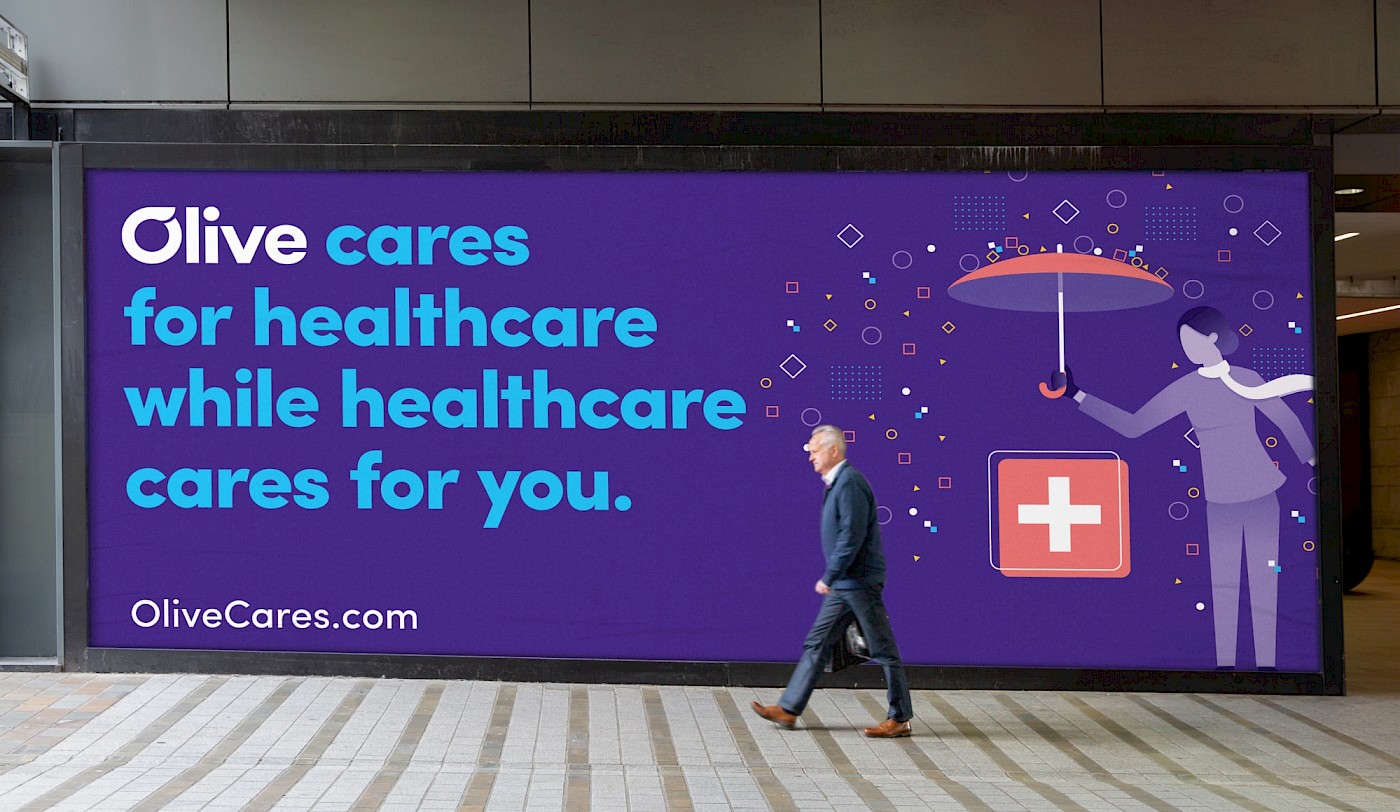 Olive Cares
We created a campaign called Olive Cares, allowing Olive to empathize with the challenges and concerns of patients and providers alike. Olive is positioned as the helping hand in an industry that claims to care but often fails to deliver.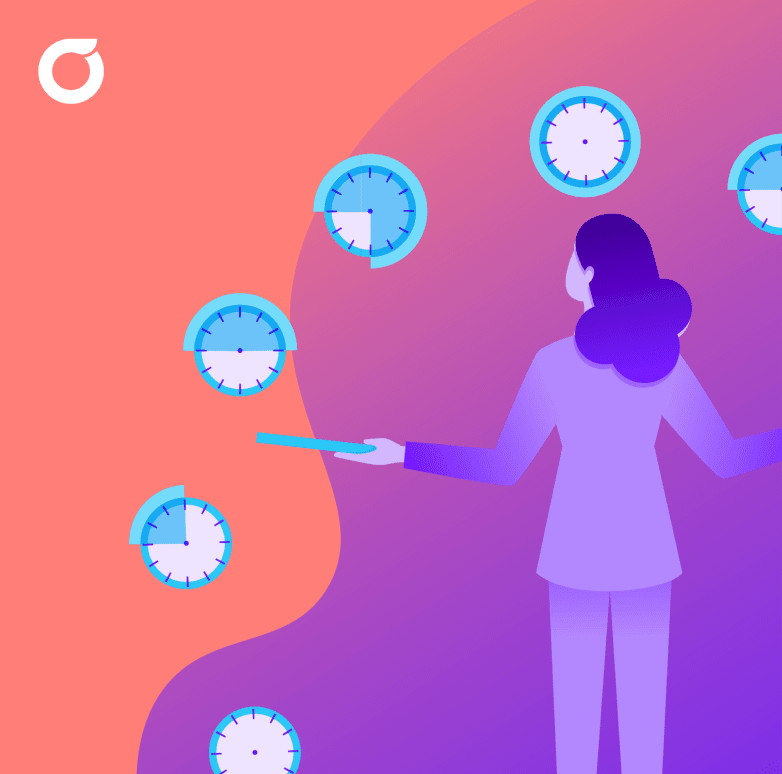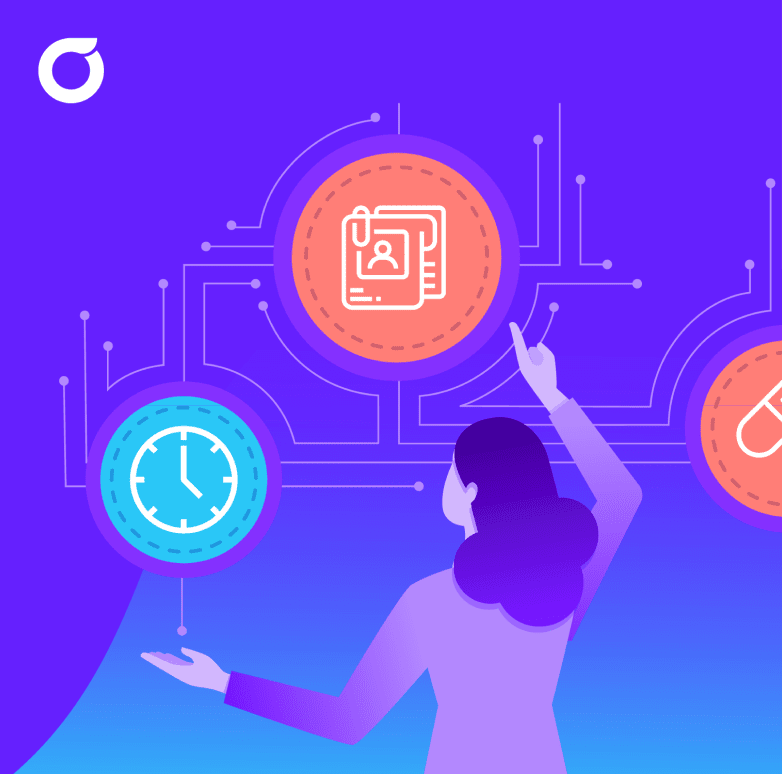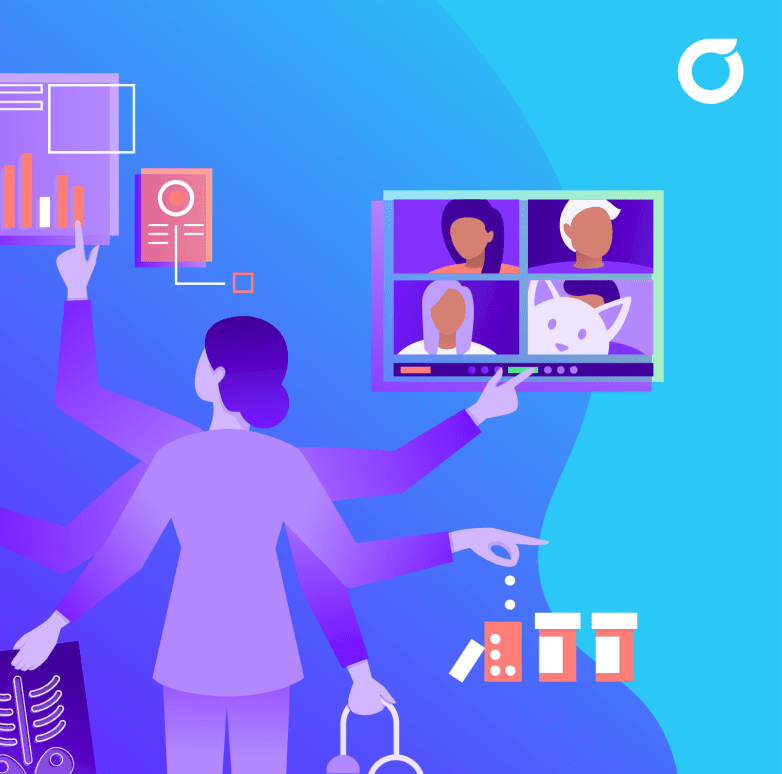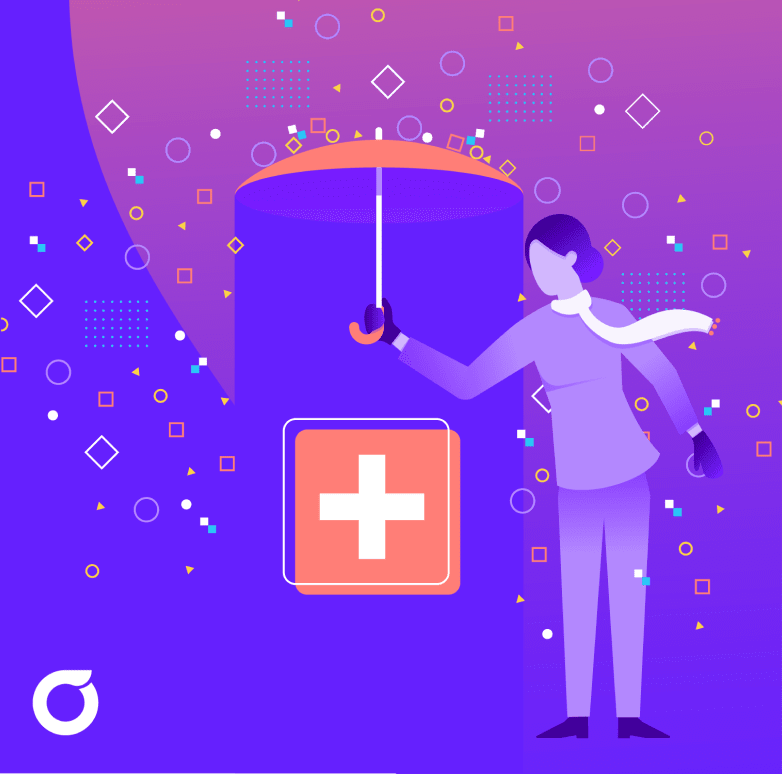 Tactics
We created campaign touch points that sent curious providers and patients to OliveCares.com, a simple stand-alone website meant to bridge the gap between the campaign and the OliveAI.com website. The two-month campaign blanketed Denver with static and digital billboards, digital kiosks, a radio spot on NPR and digital radio, and a massive digital marketing effort.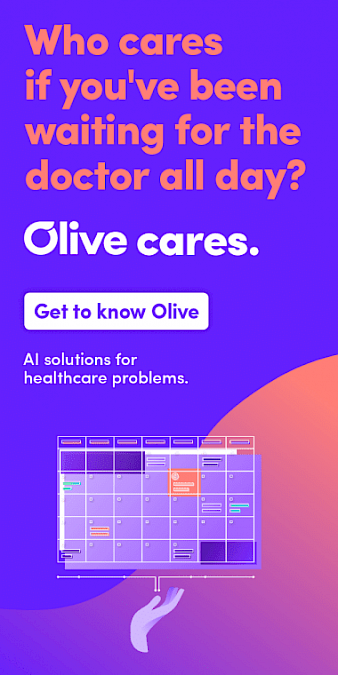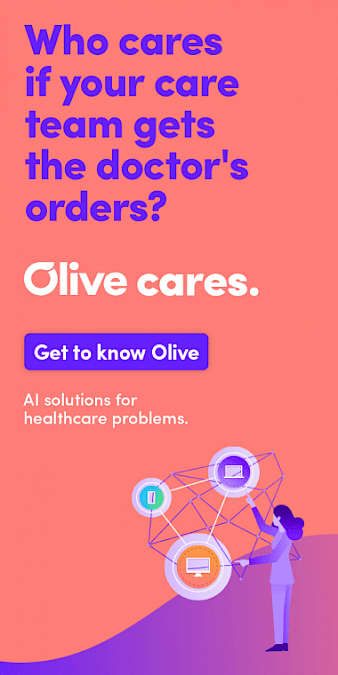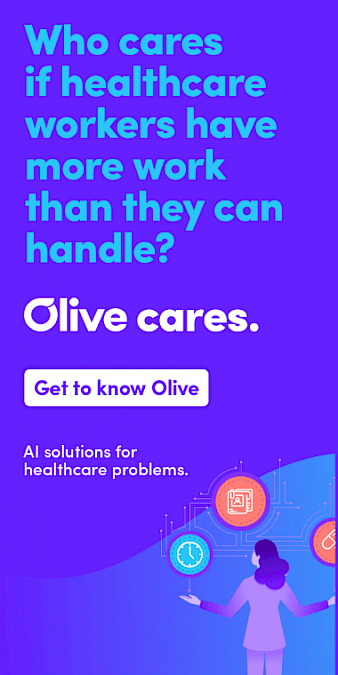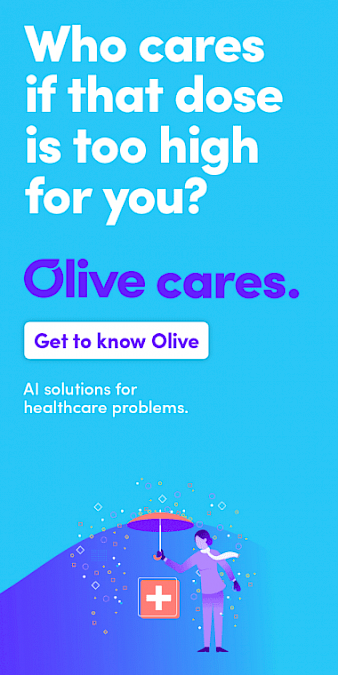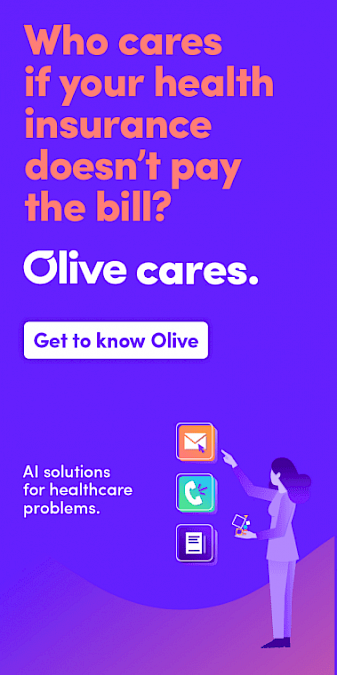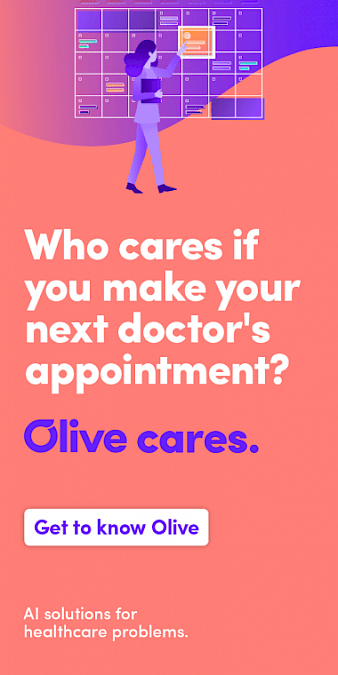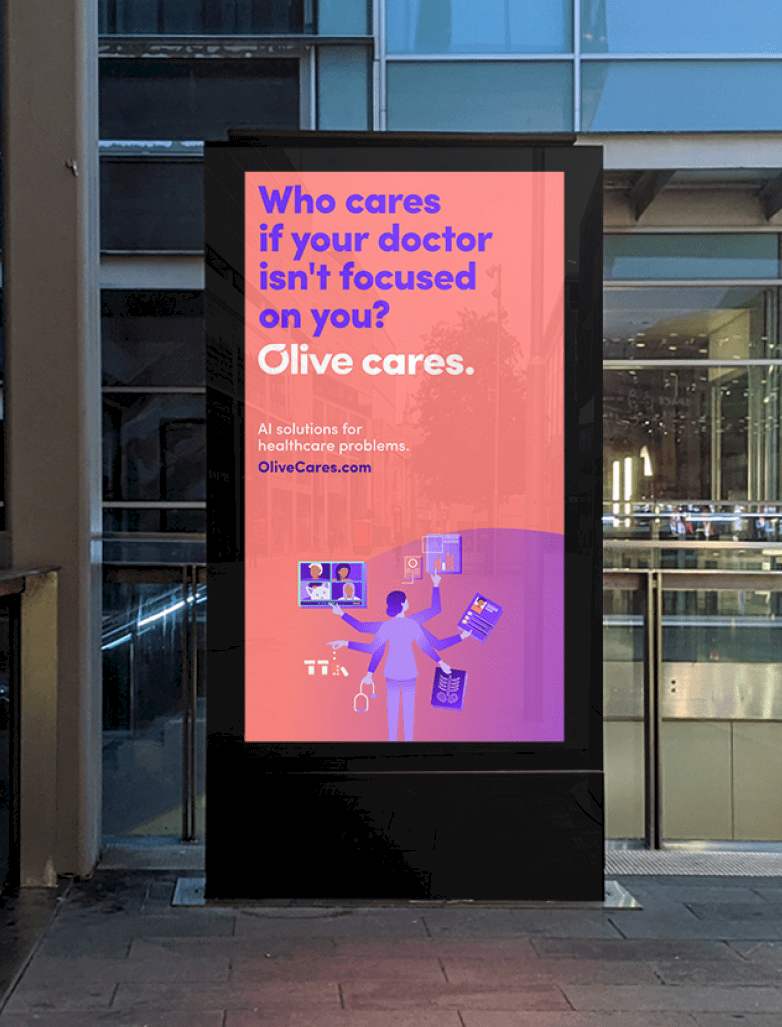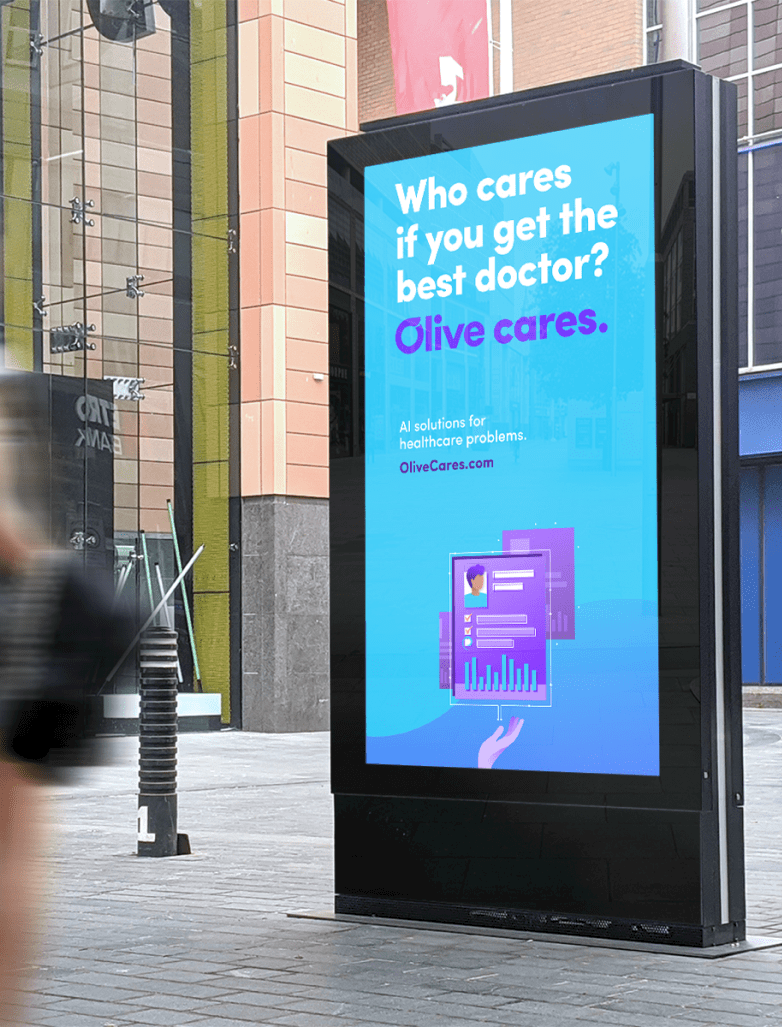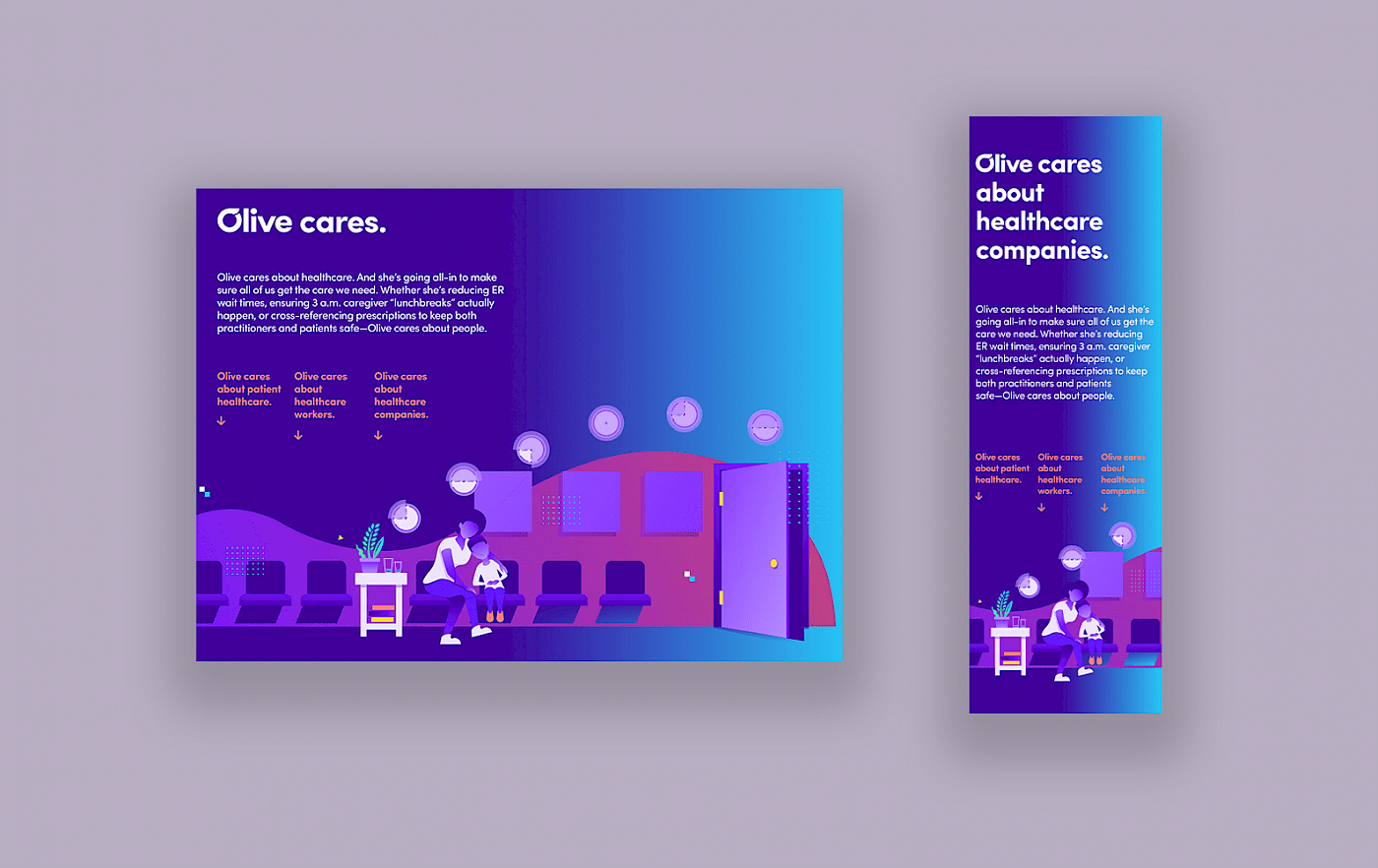 "The campaign has taken over the Denver market to let patients and healthcare workers know that Olive Cares."
578%
increase in search traffic from the Denver metro area
109%
increase in traffic to the OliveAI.com website