Alloy is a research and brand consultancy made up of social researchers, brand strategists, and experience designers. Their name Alloy comes from the unique fusion of deep, left-brained research methods with right-brained creative thinking. As they worked to refine their positioning and brand strategy, they realized the way they looked and sounded no longer matched who they are. We created a sophisticated brand identity system that gives them a new future-facing version of themselves.
Industry
Services
Brand Identity
Print Design
Creative Direction
Visual Identity System
The design system is rooted in the intersection of logic and creativity. The left-brained X and Y axes meet the 25° angle of their unique monogram logo. This fusion of logic and inspiration underpins the design system, right down to mathematically inspired type and vivid accent colors.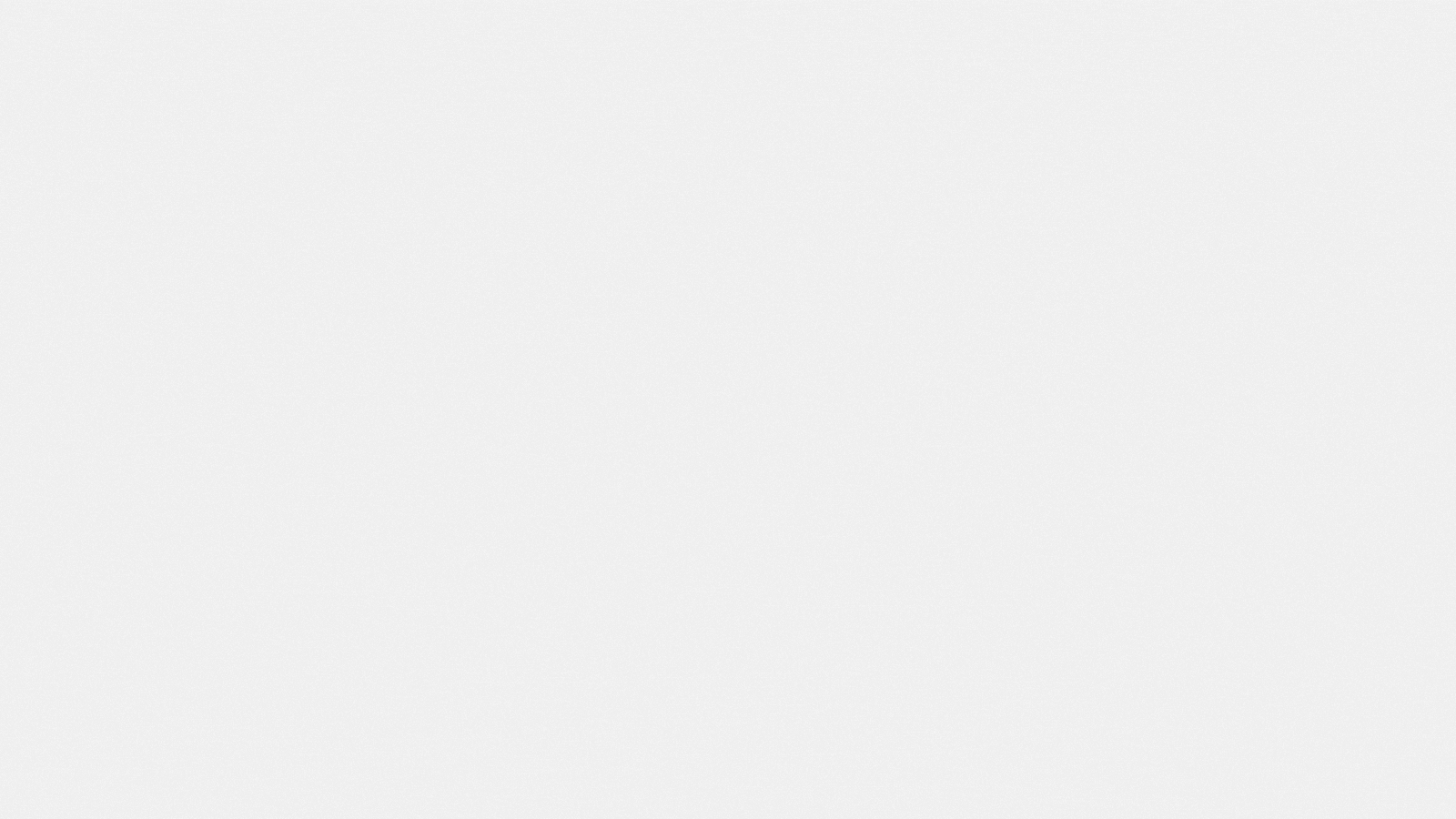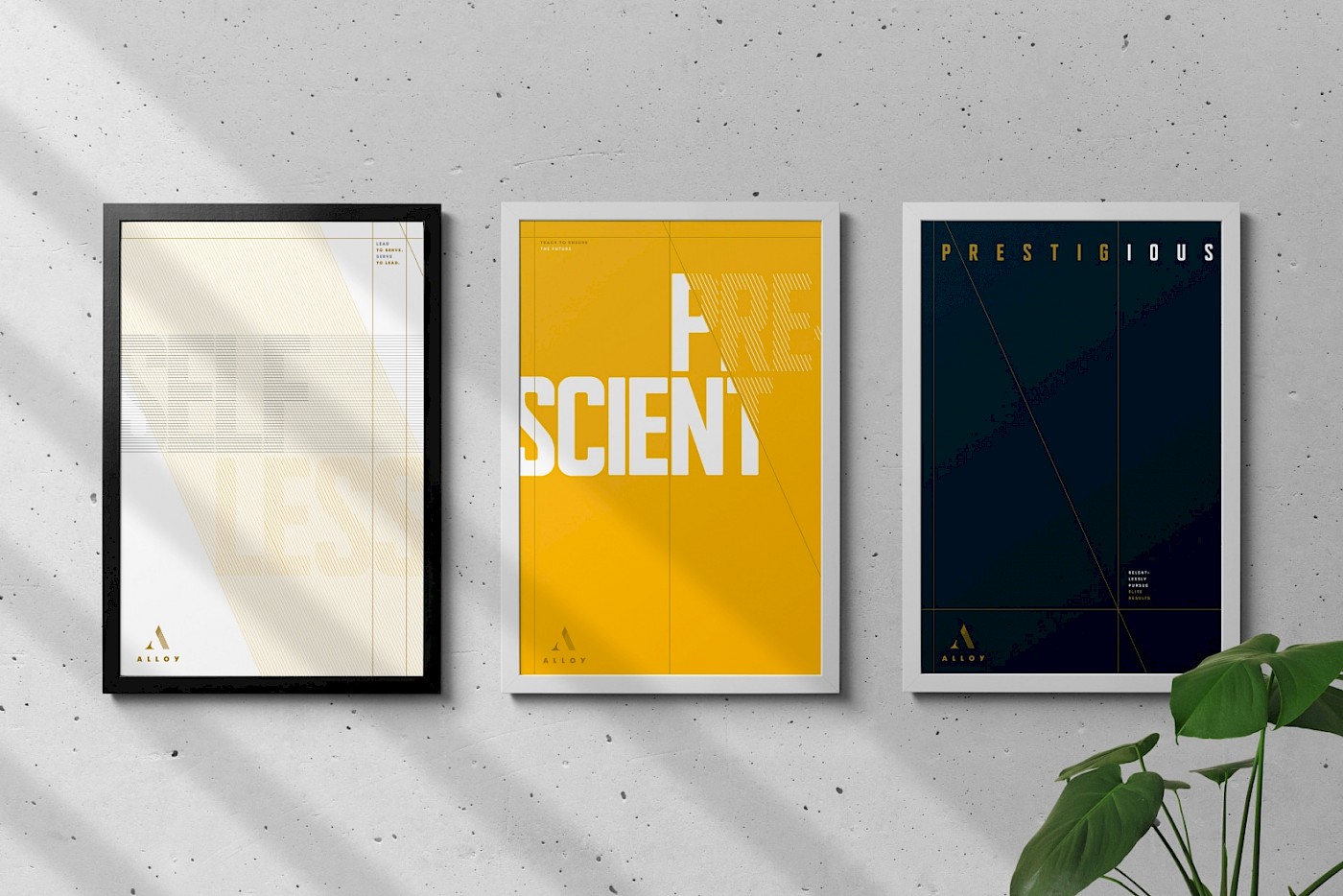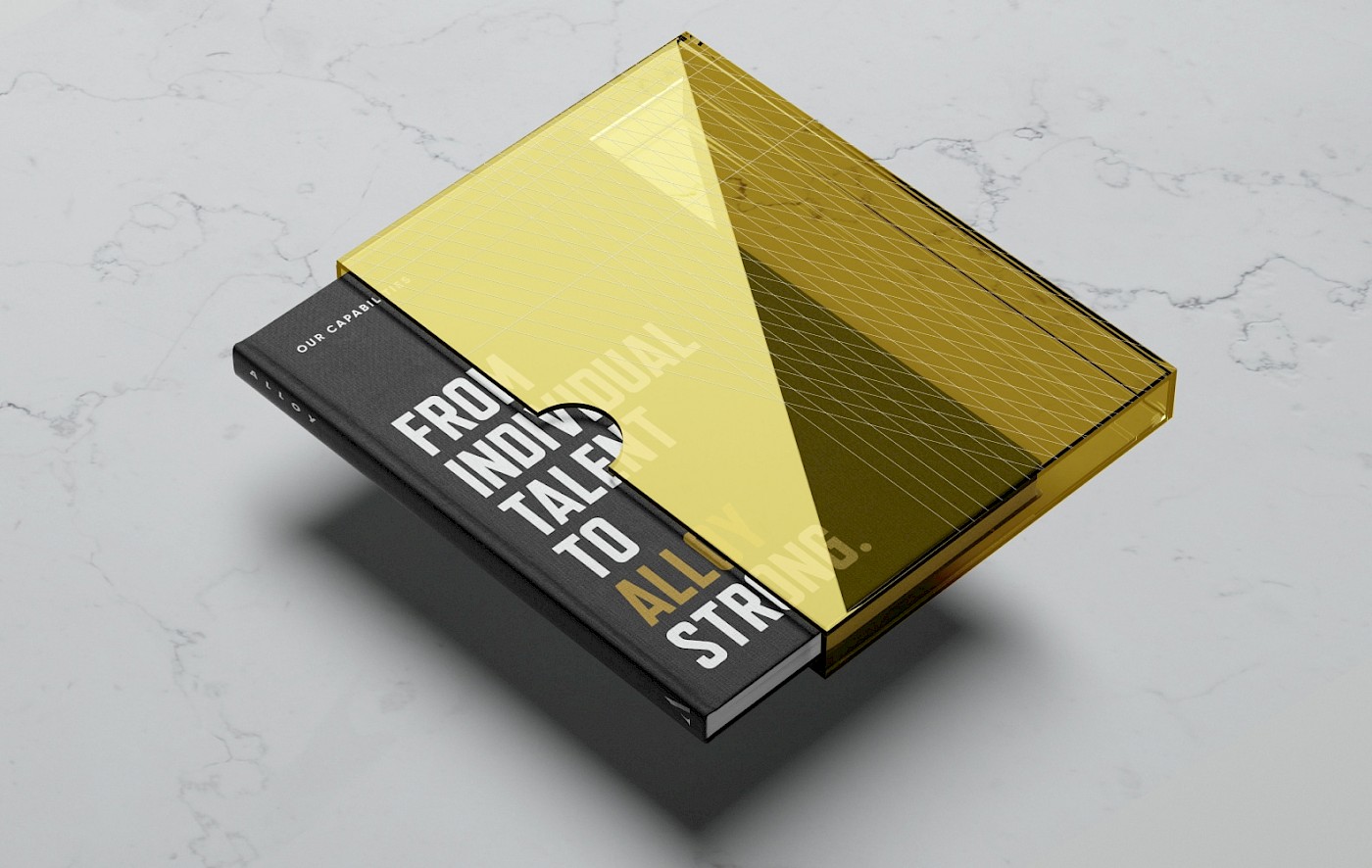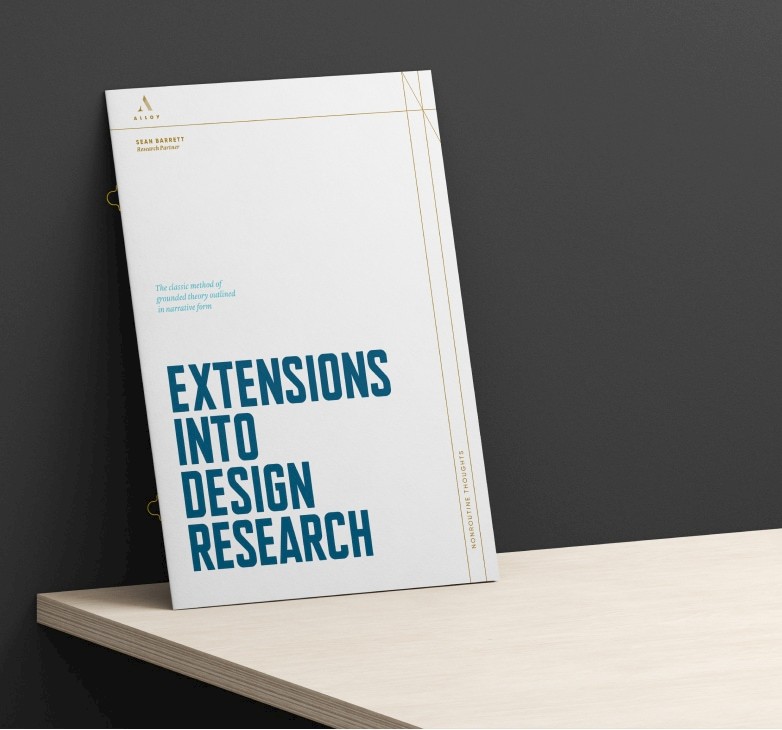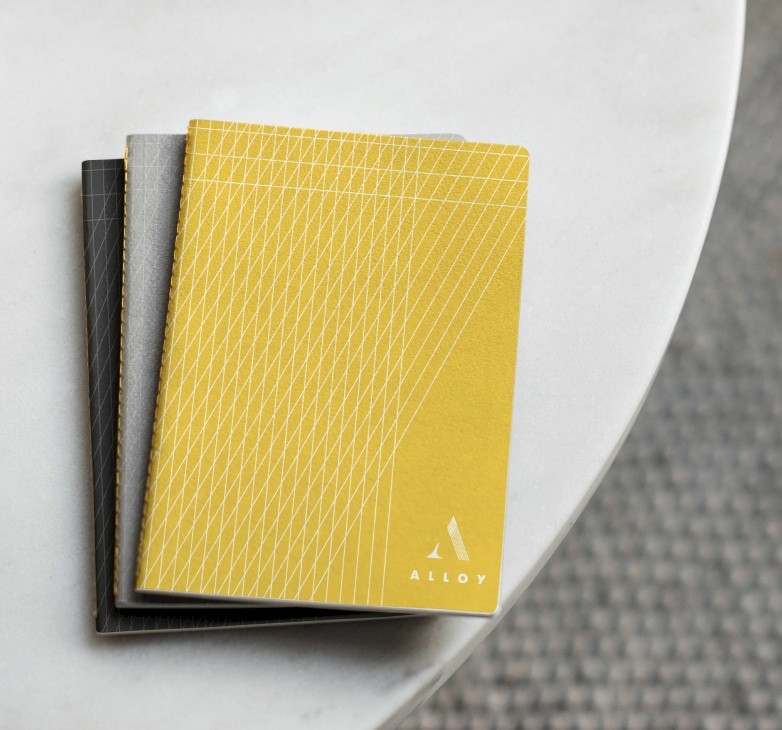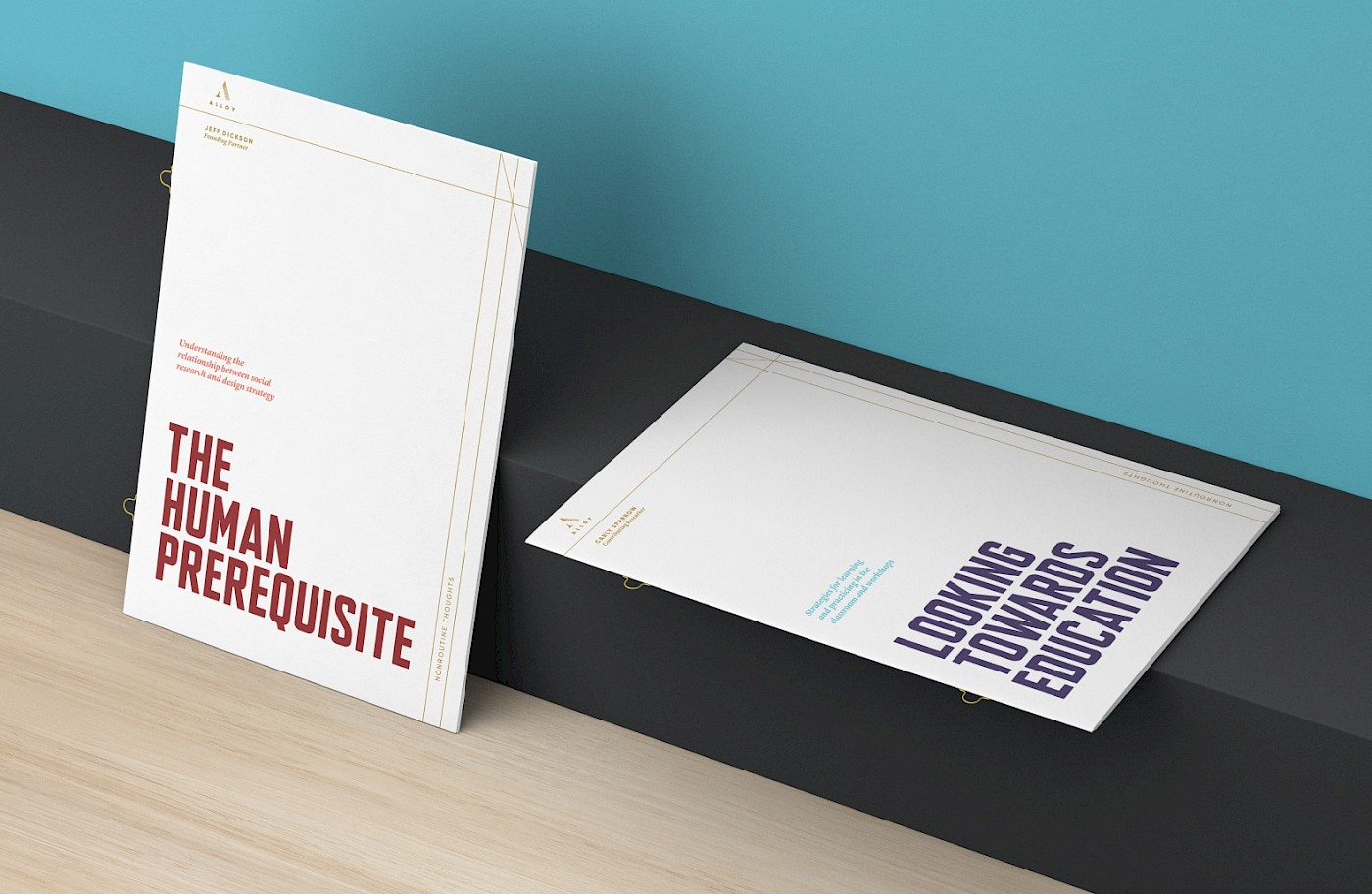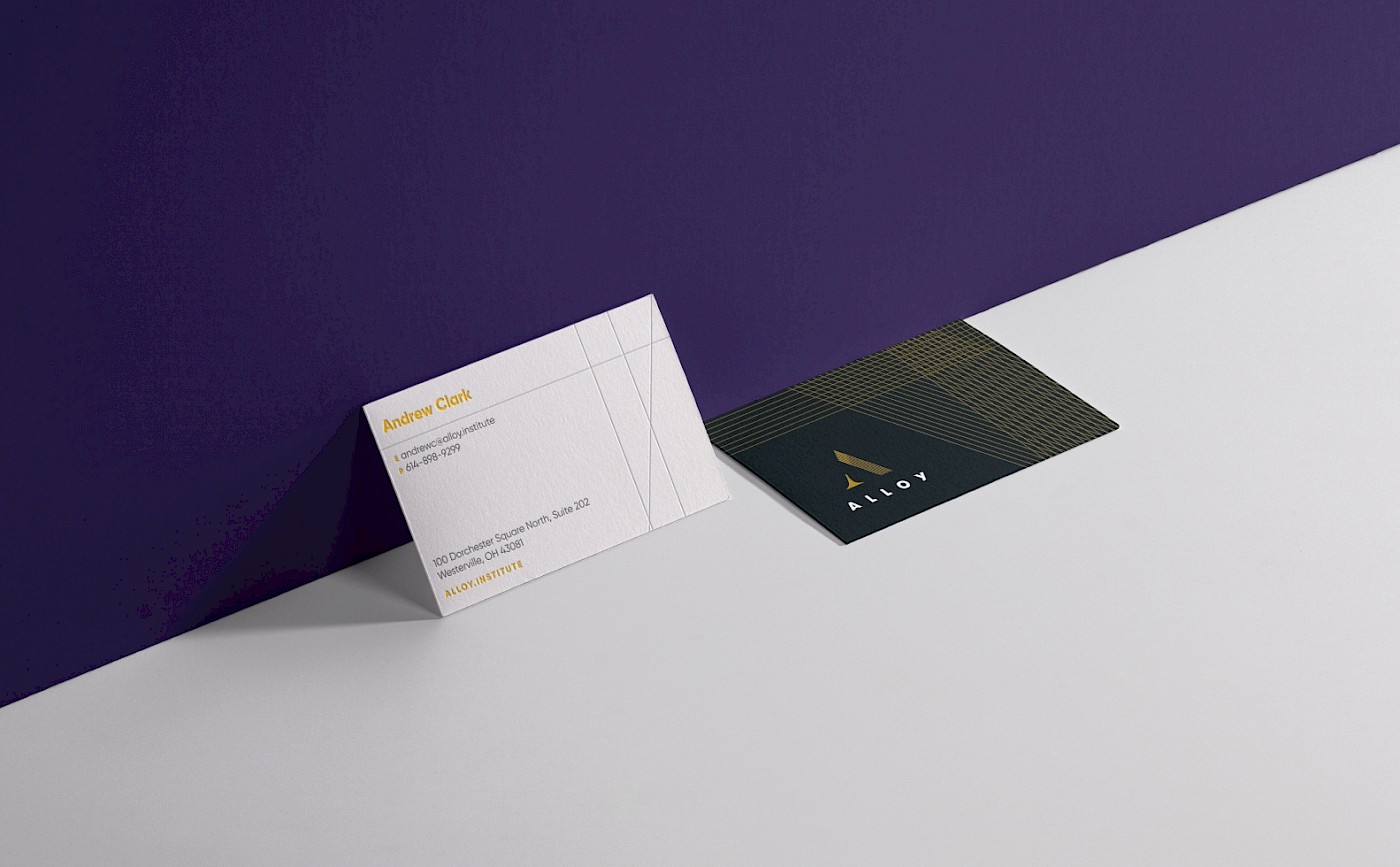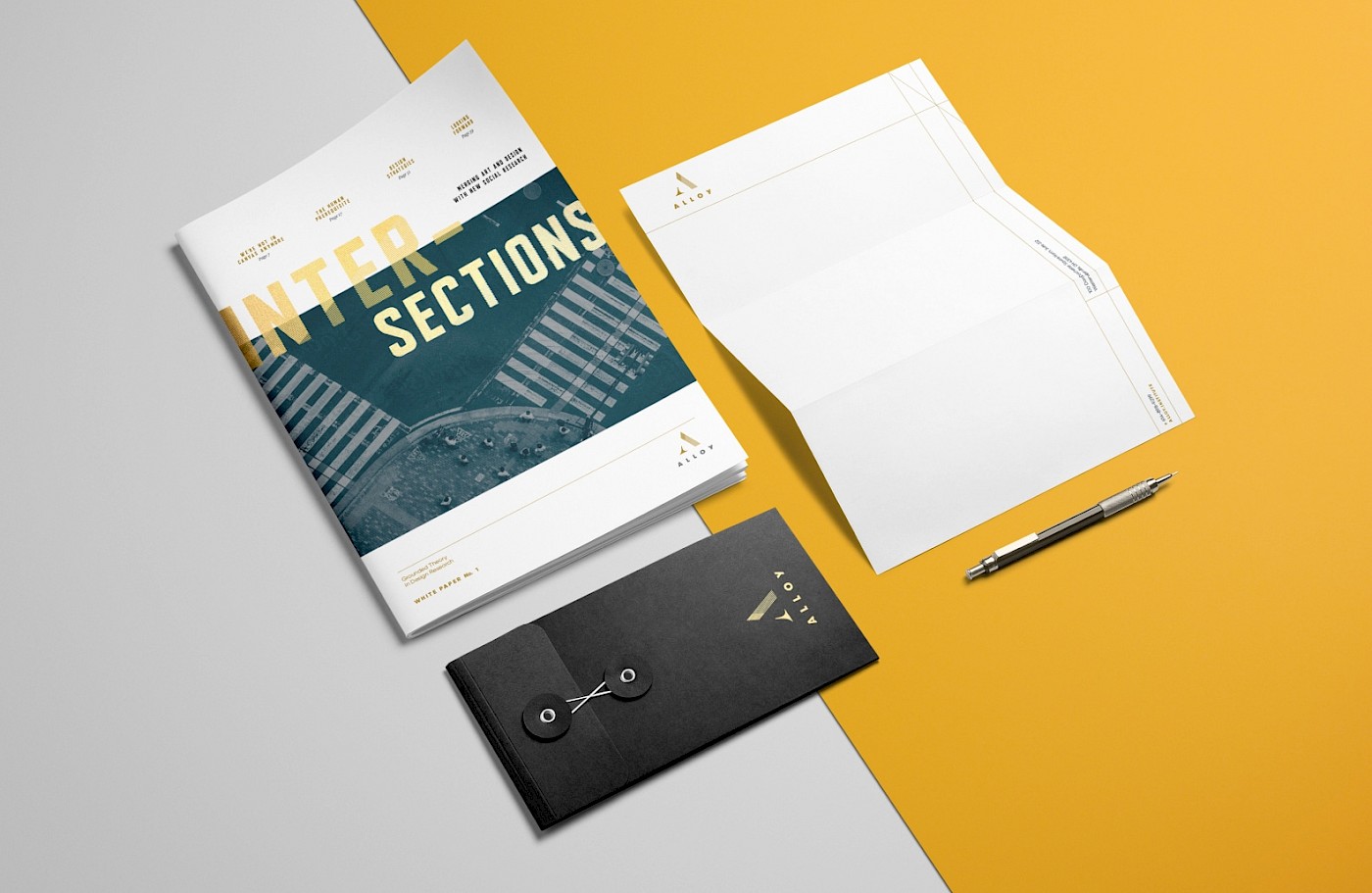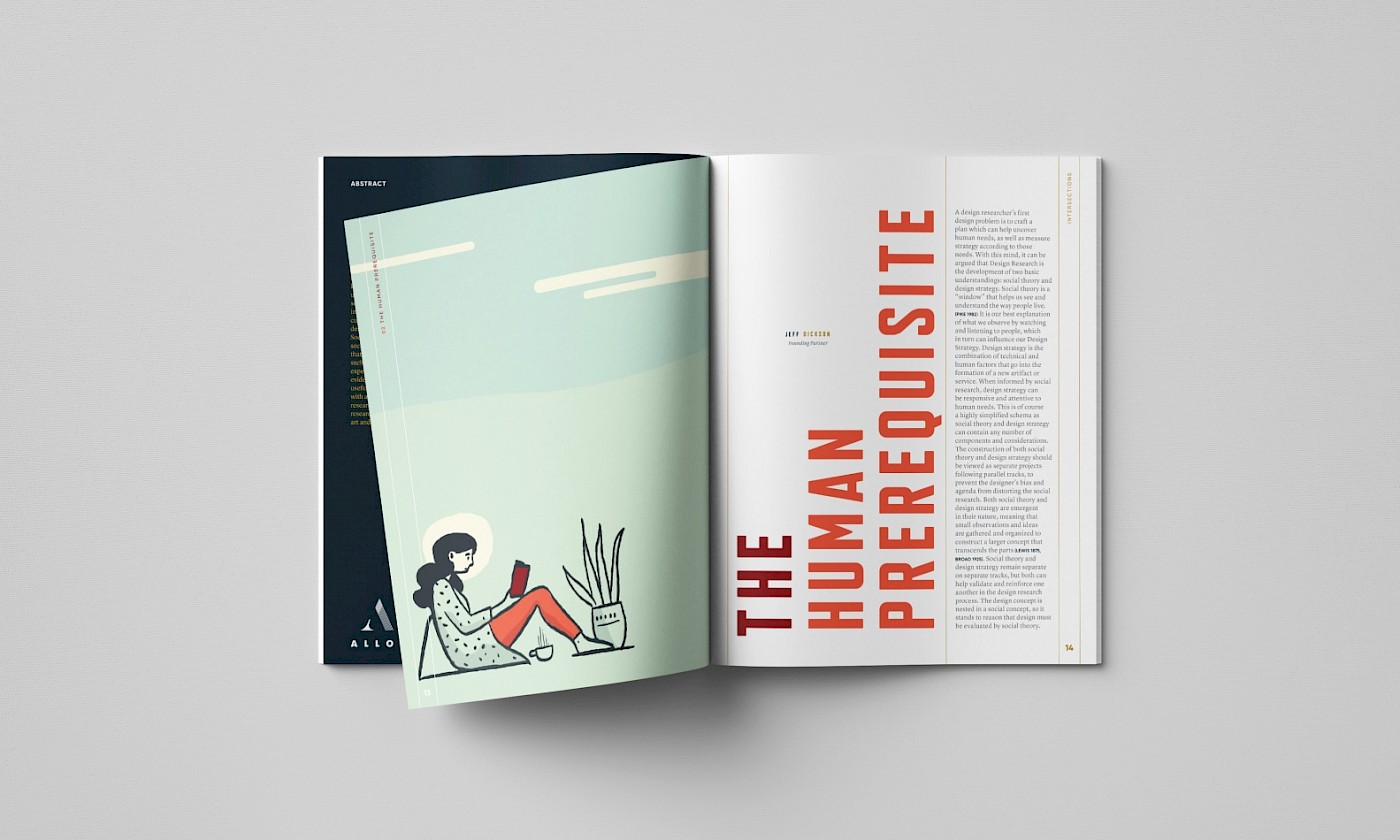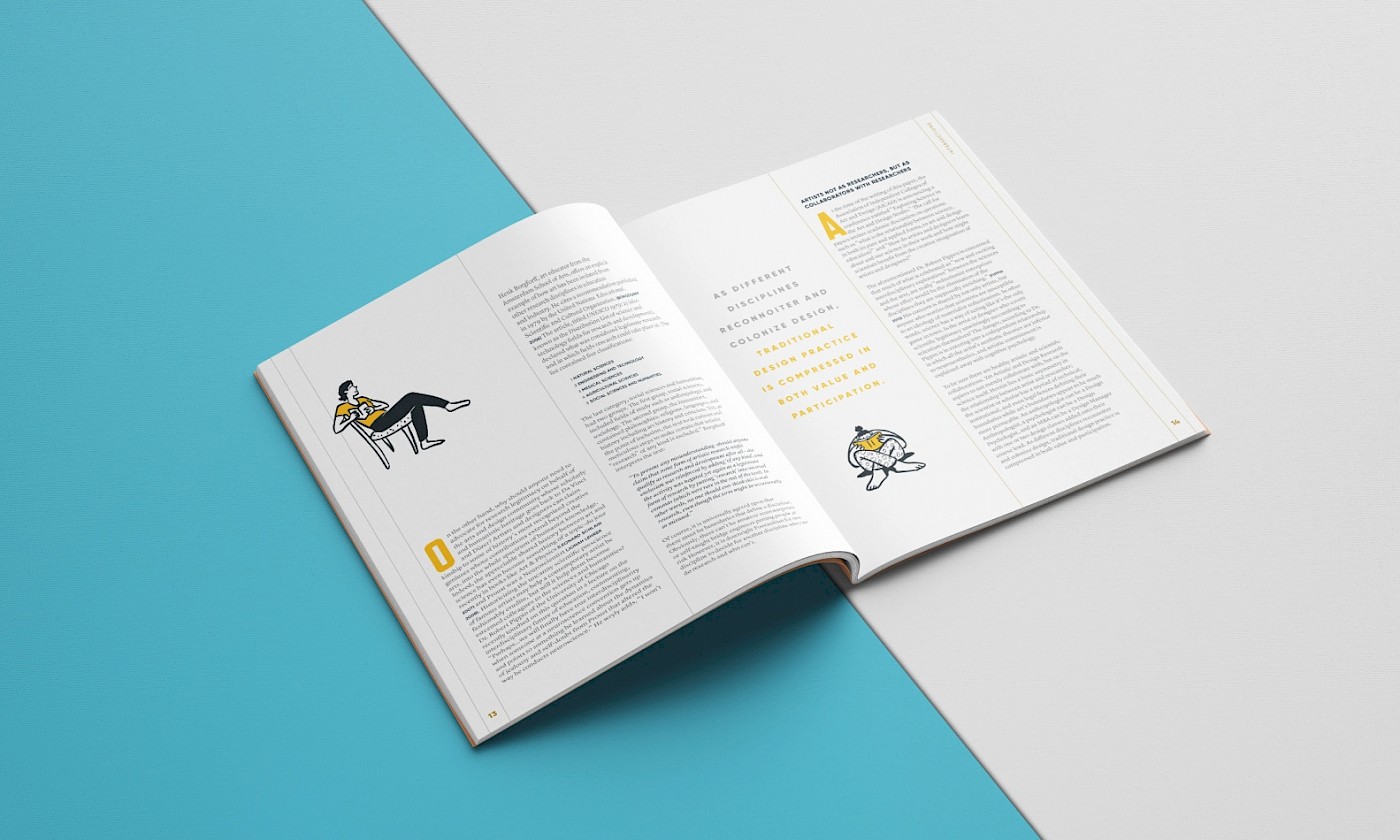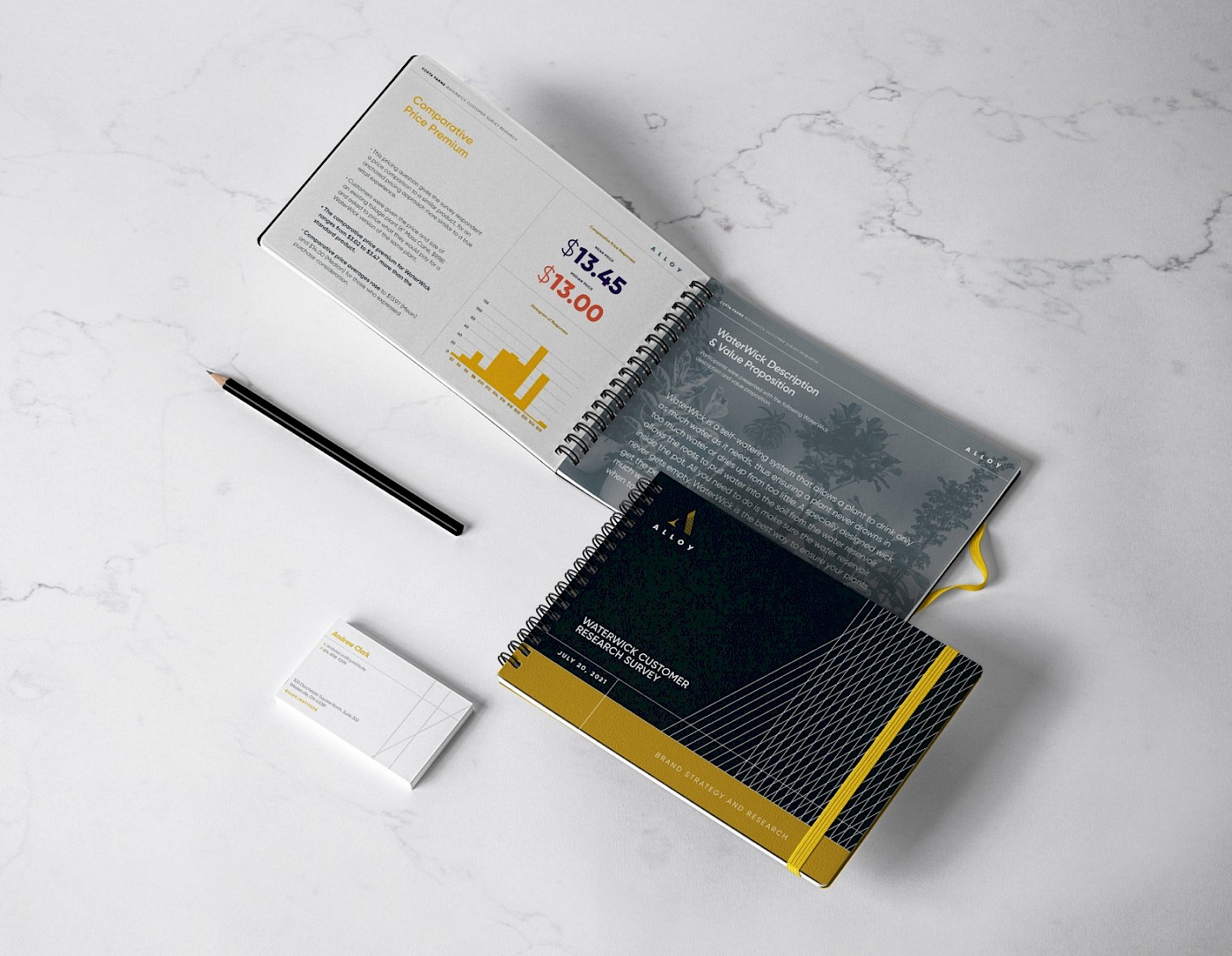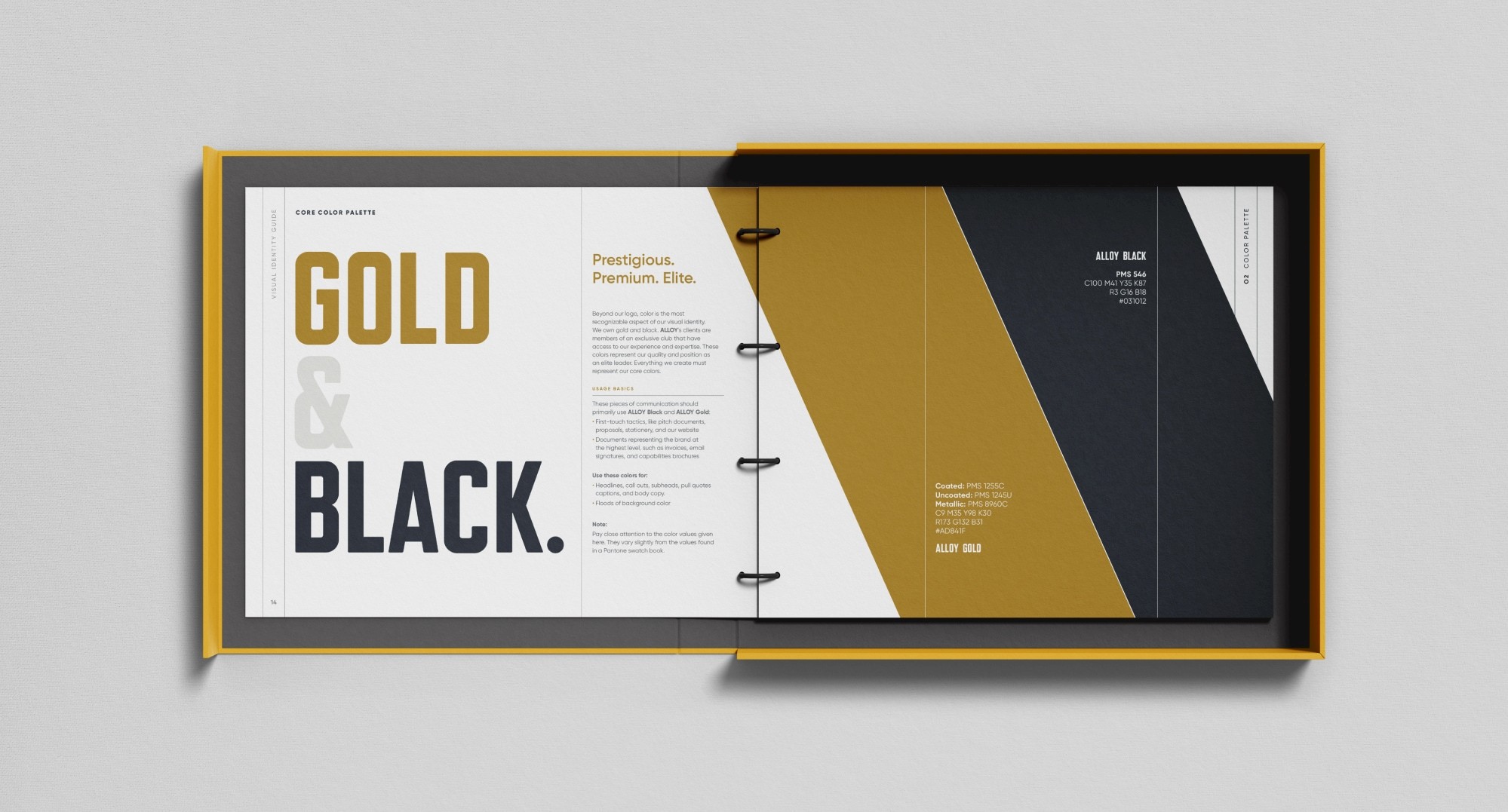 Brand Guide
We created a 100-page brand guide that brings together their strategy with our design insights. Their innovative thinking merges with our underlying system of logic to give them the tools to carry their brand forward.