Leadership Cadence was evolving. Their clients were more and more sophisticated. The work they were doing for their clients was creating more and more impact. And at a much deeper level. We were asked to update their brand positioning and visual identity to reflect the quality and sophistication that they were delivering – and that clients expected.
Industry
Services
Brand Identity
Print Design
Core Brand Identity
Leadership Cadence identifies order in the chaos – whether that's an individual discovering how to be a leader or a team finding ways to collaborate and work together. The logo represents the alignment from many to one. The hand-crafted graphic language reflects the very human act of self discovery – a process that is inherently beautiful and messy at the same time.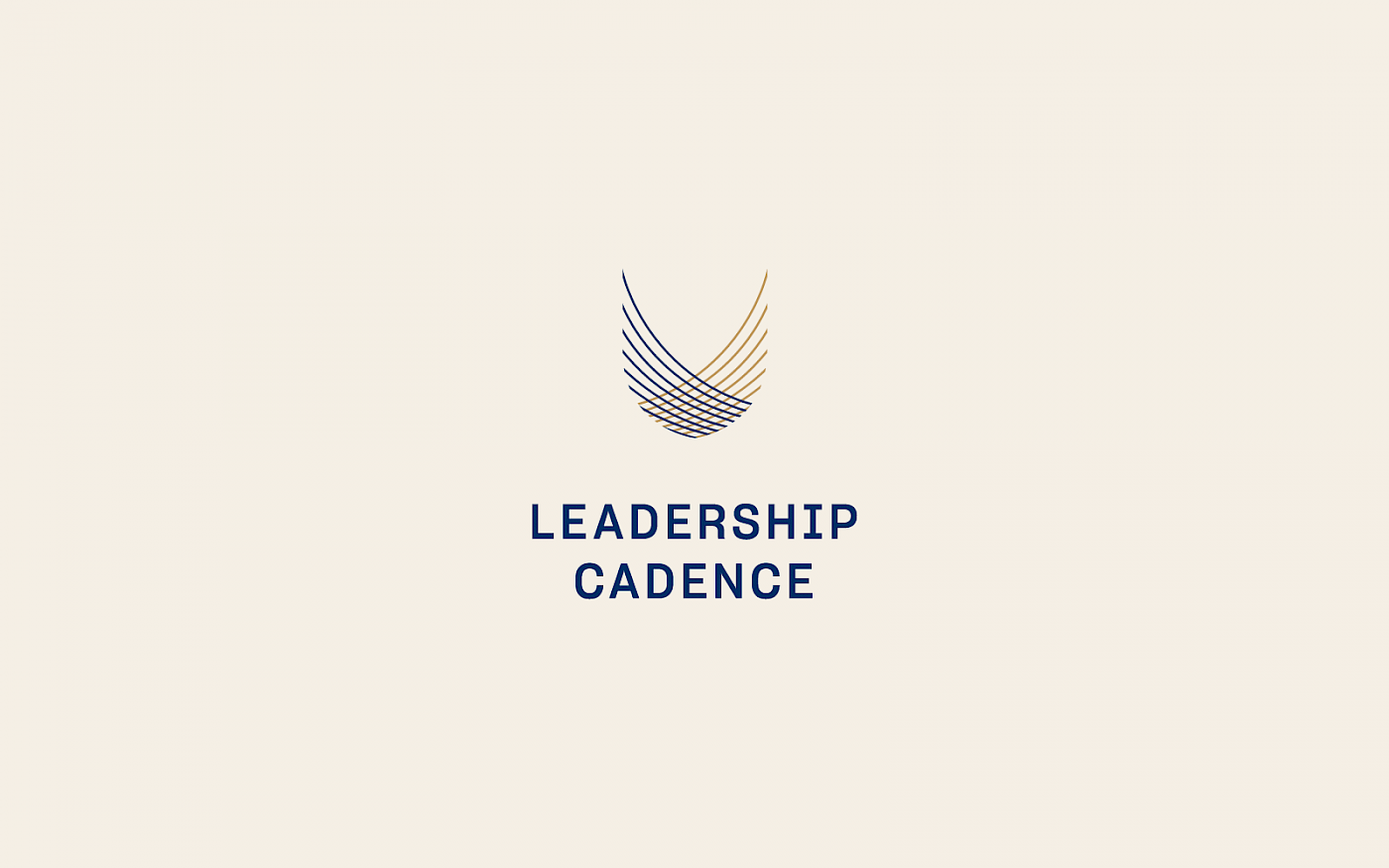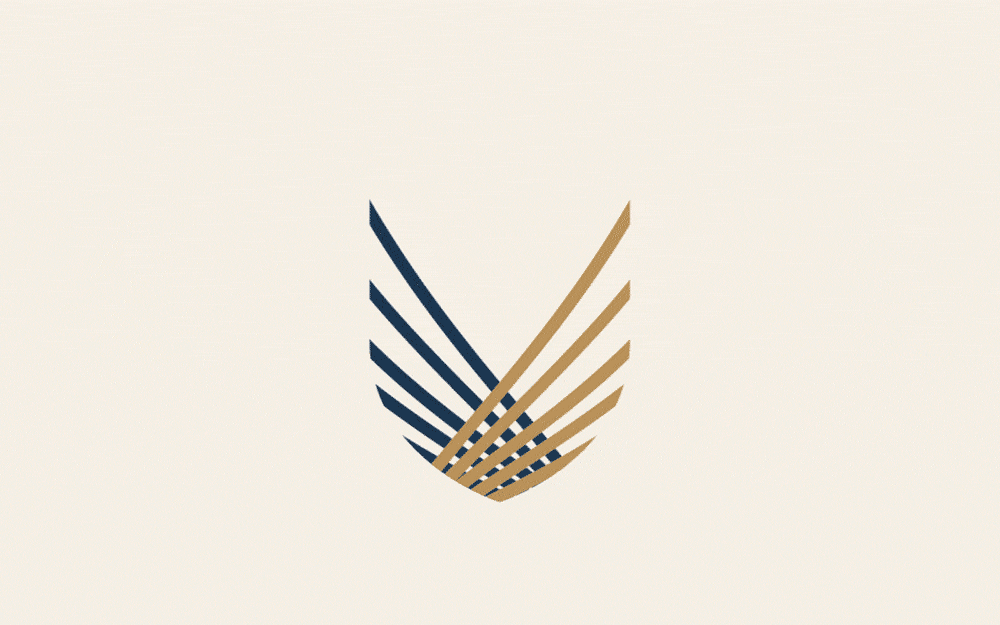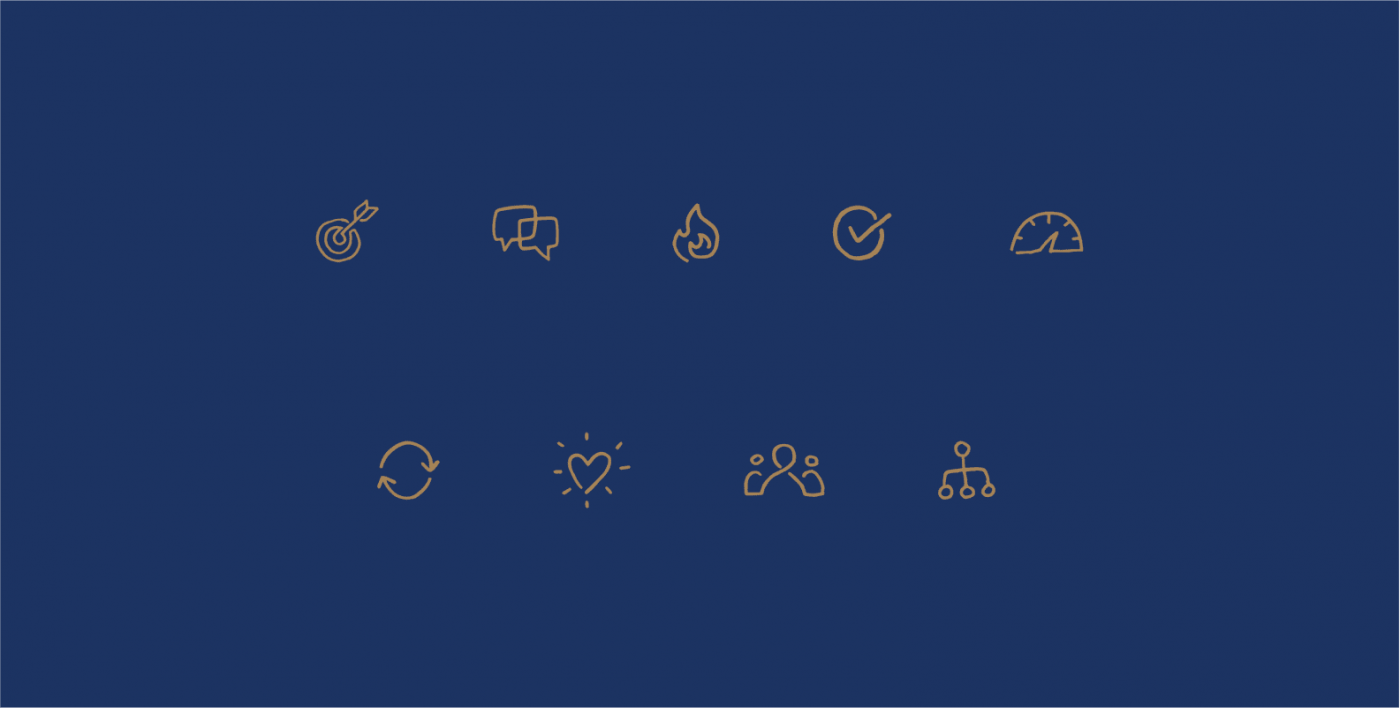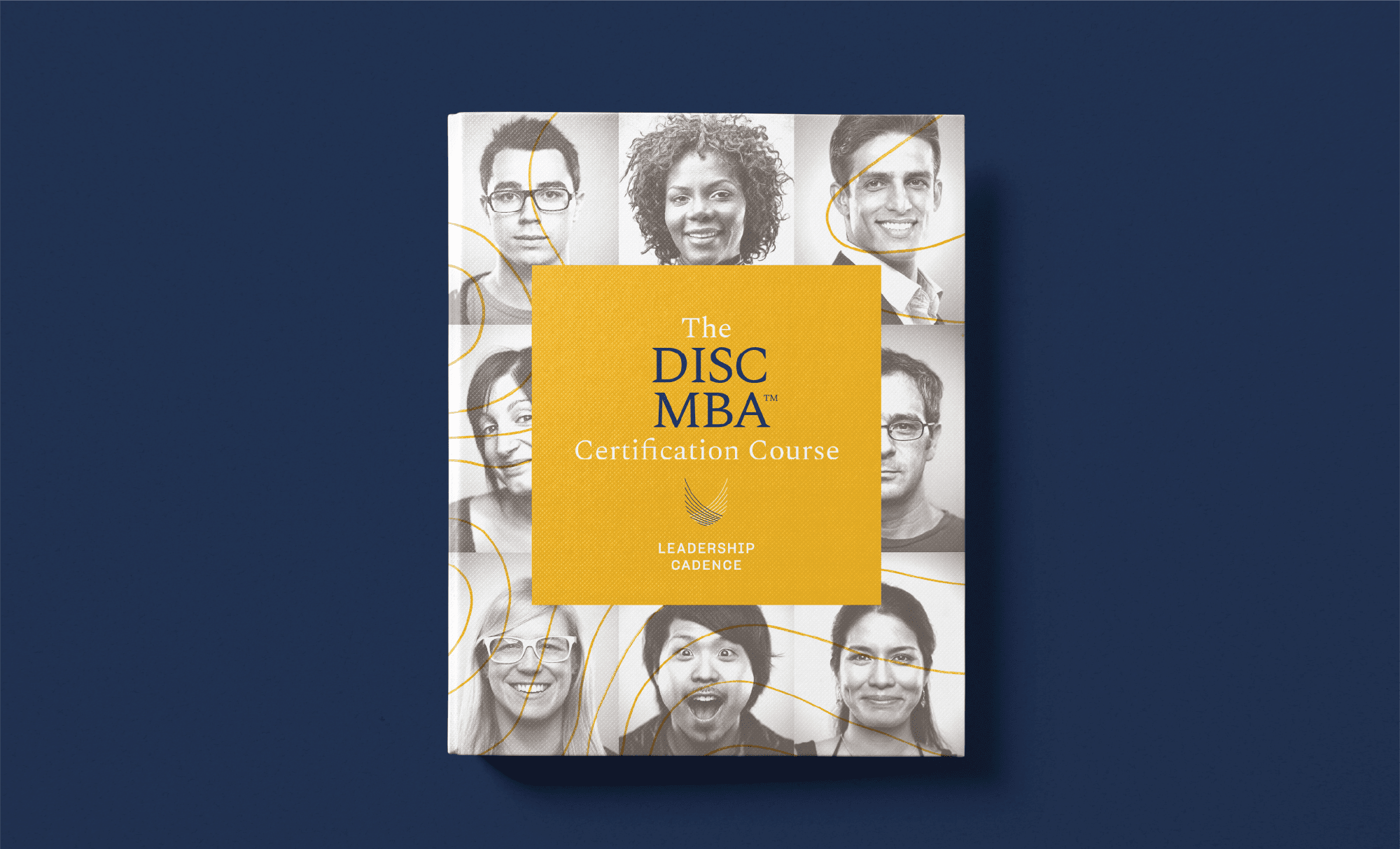 Brand Implementation
Leadership Cadence's visual brand required enough flexibility to accomodate print and online marketing tools, physical and electronic coaching workbooks, and their Air&Water retreat center sub-brand. As such, the brand can be upscale, straightforward, playful, and exclusive as necessary.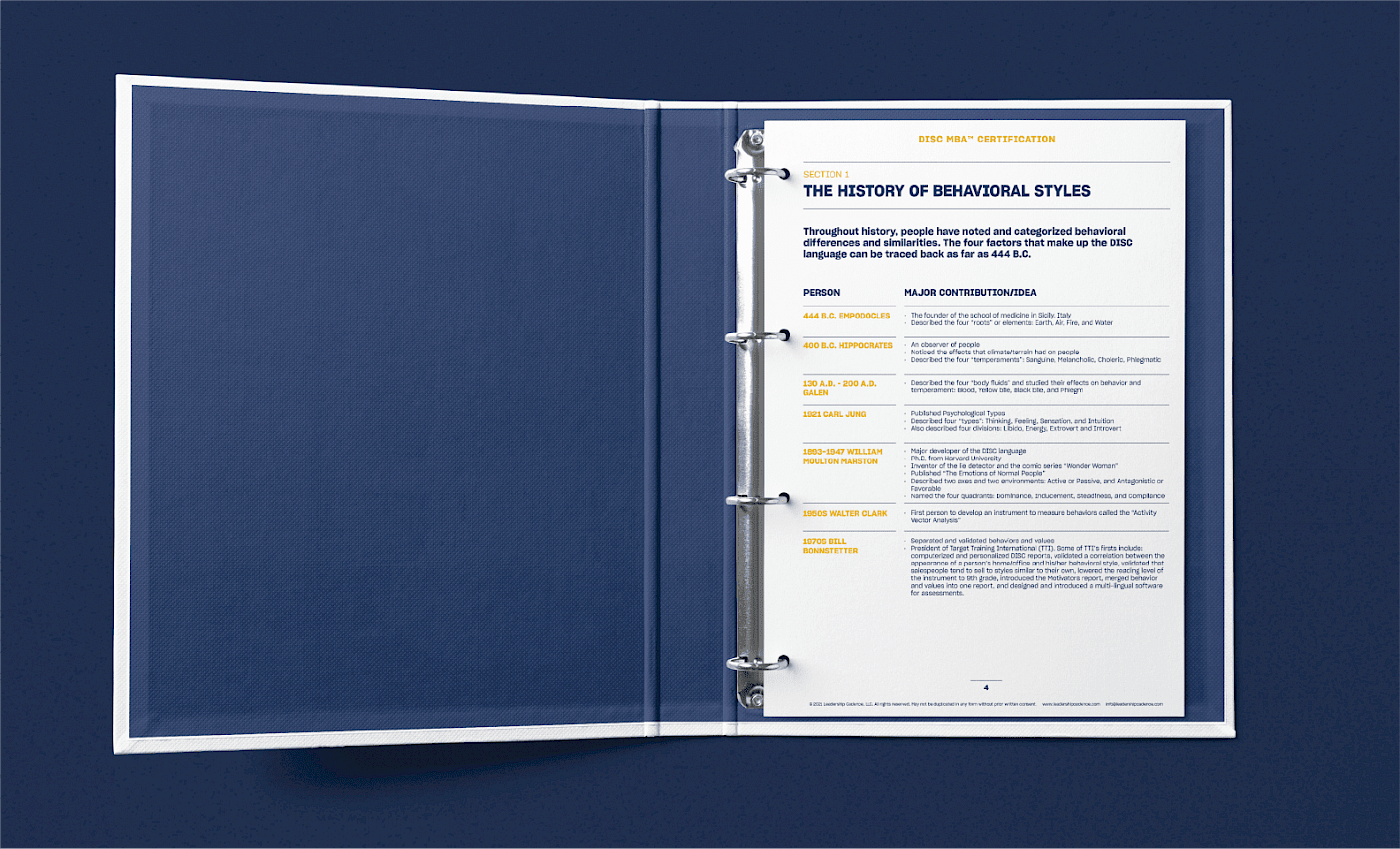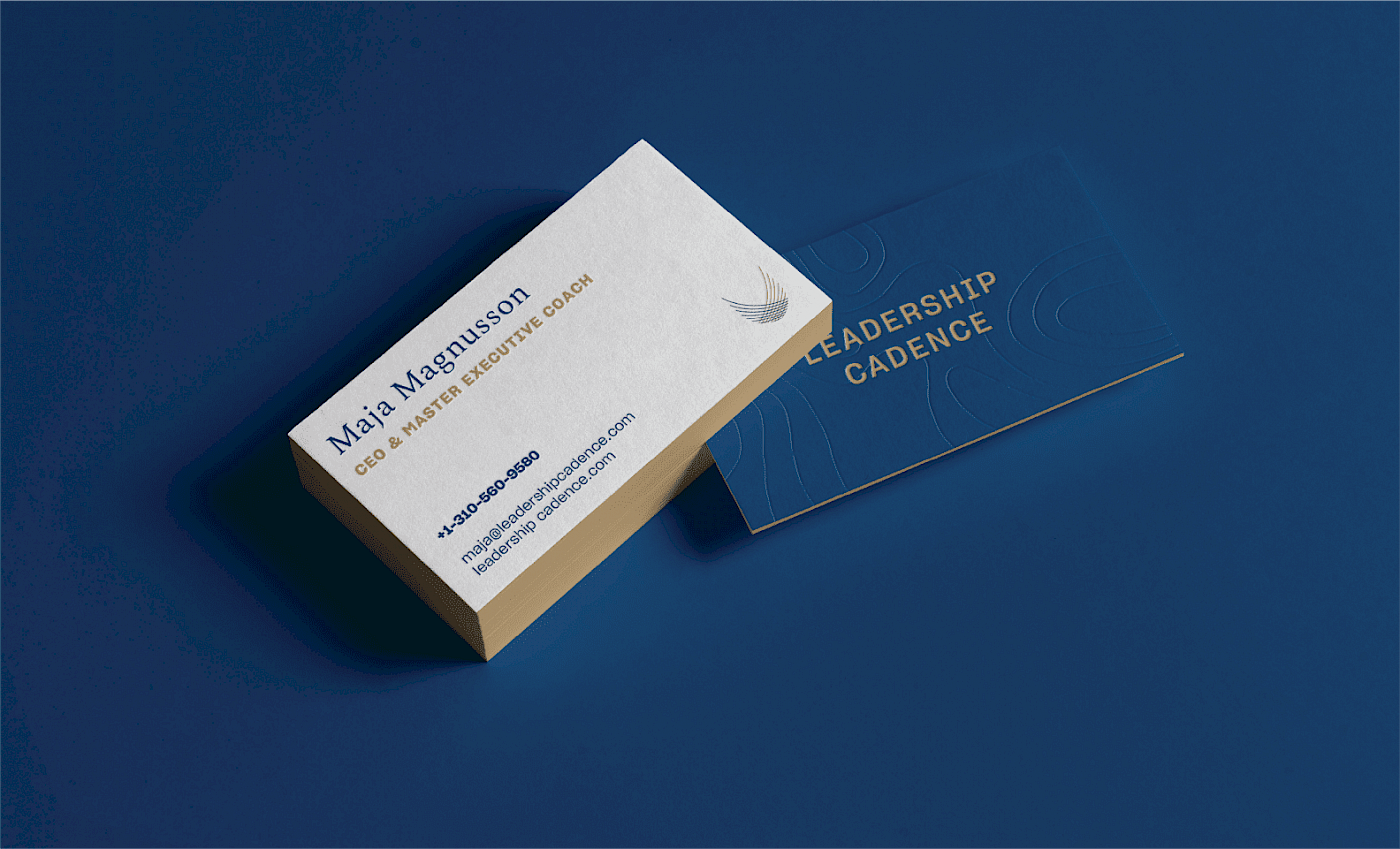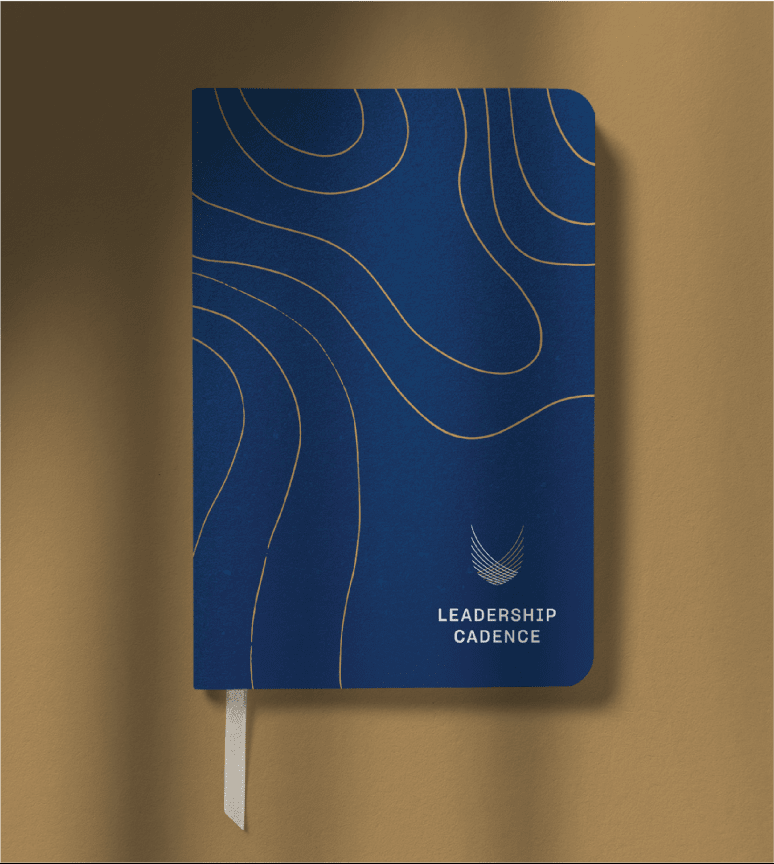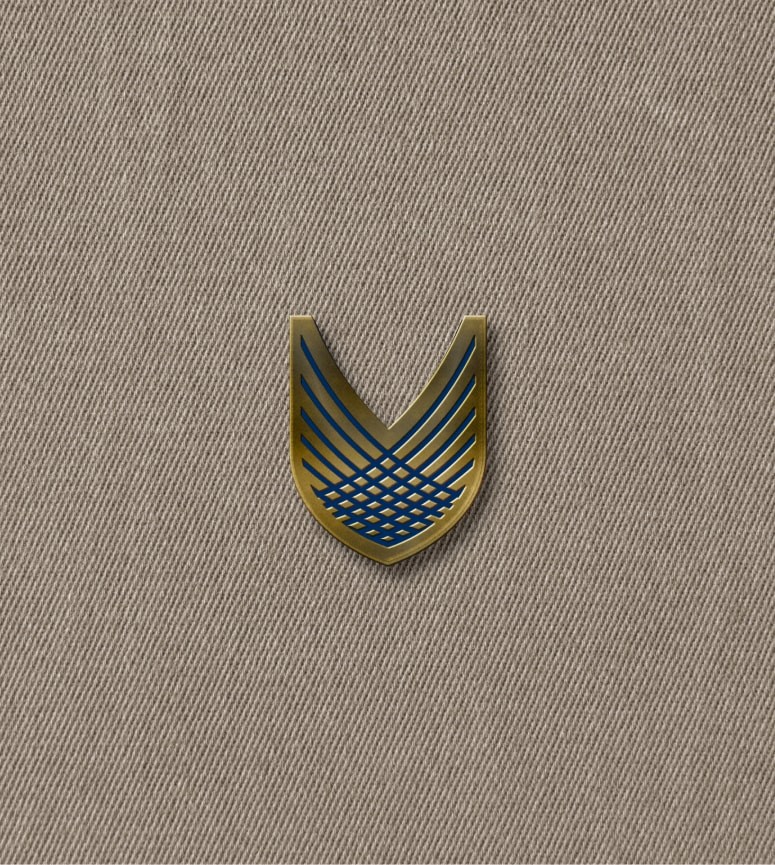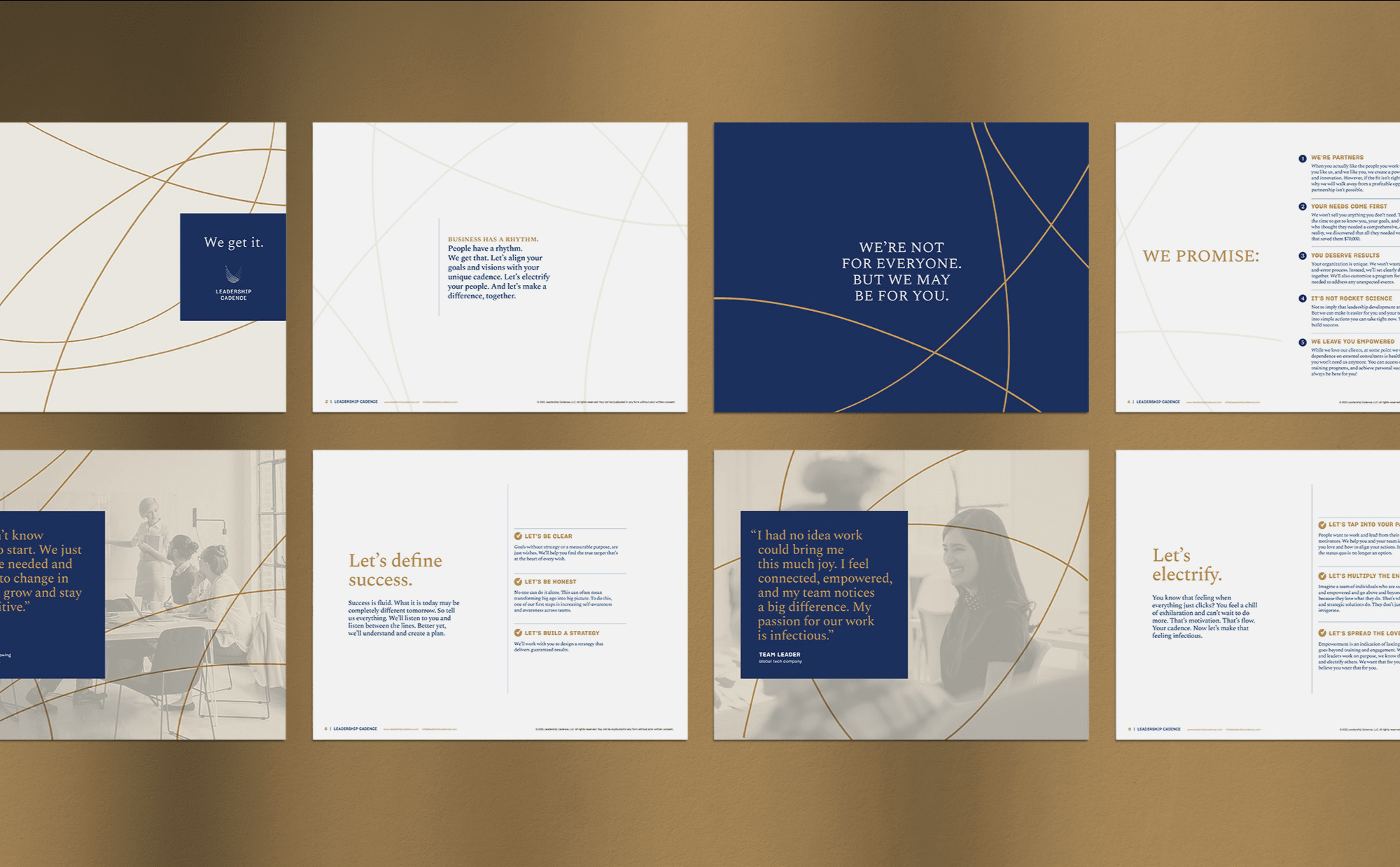 Website
The website was designed to validate and build credibility with prospective clients, with the overall design emphasizing the flow of the Leadership Cadence process. The content and photography emphasized the human-to-human interaction and outcomes of the executive and management coaching process.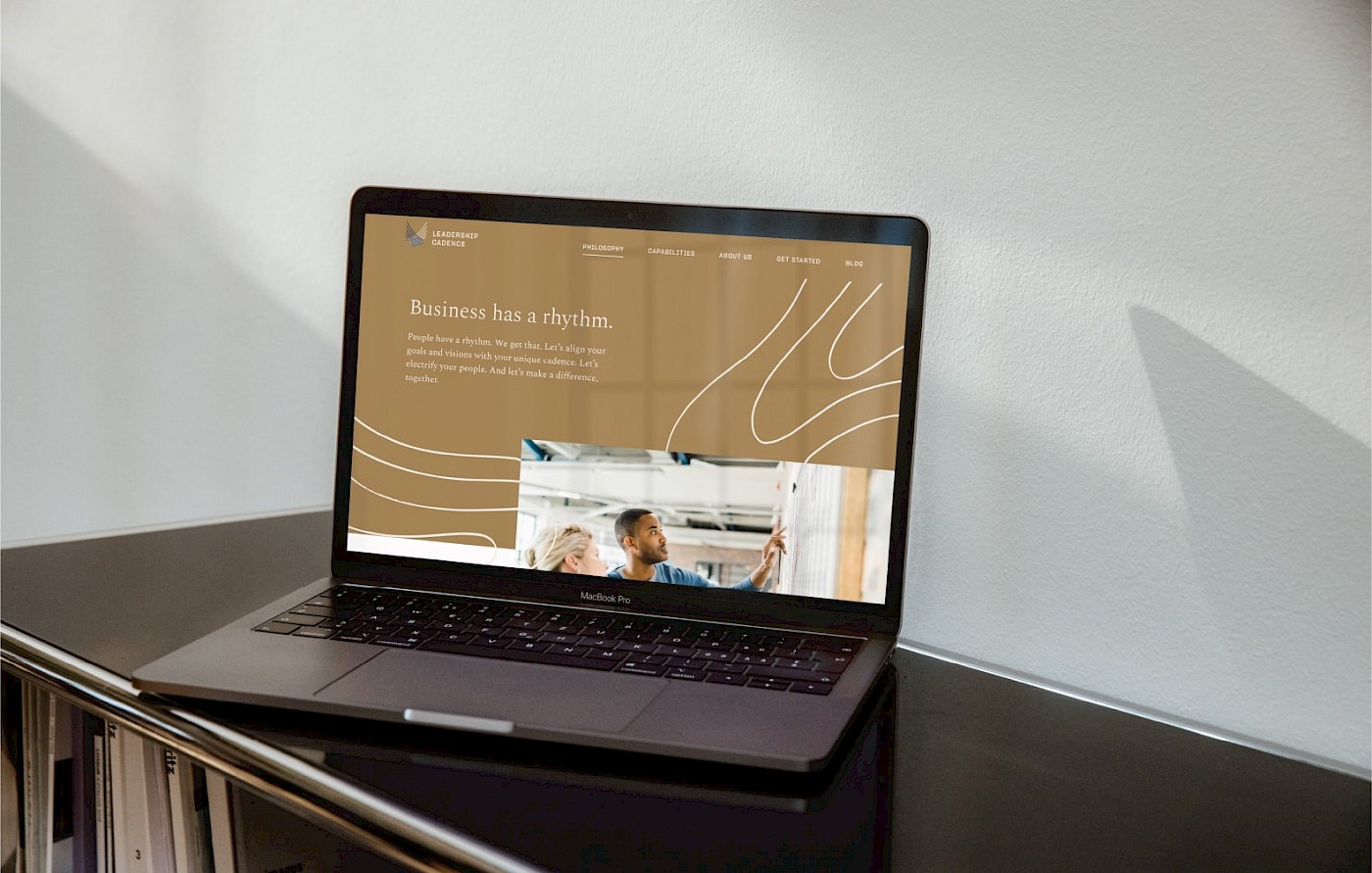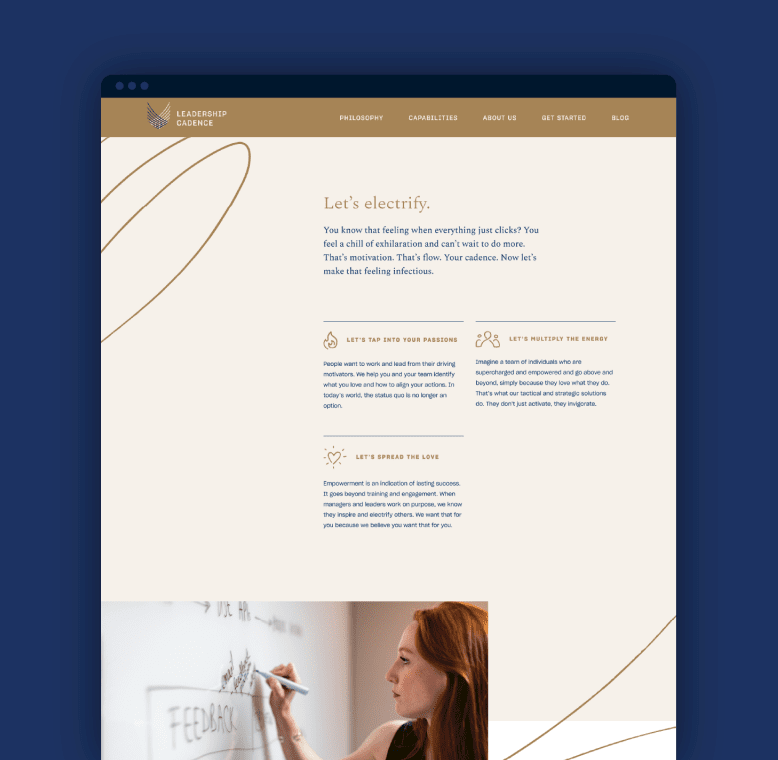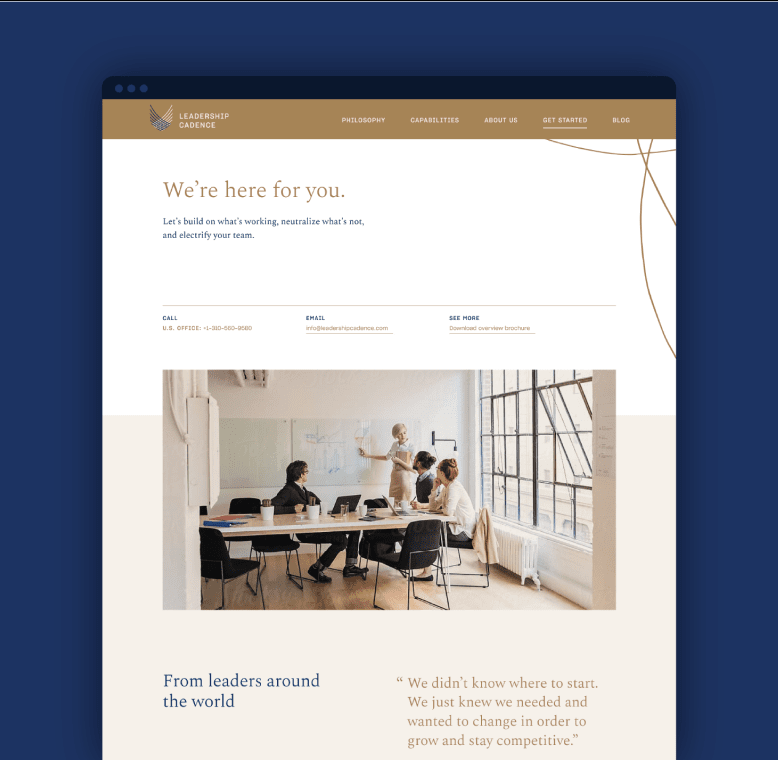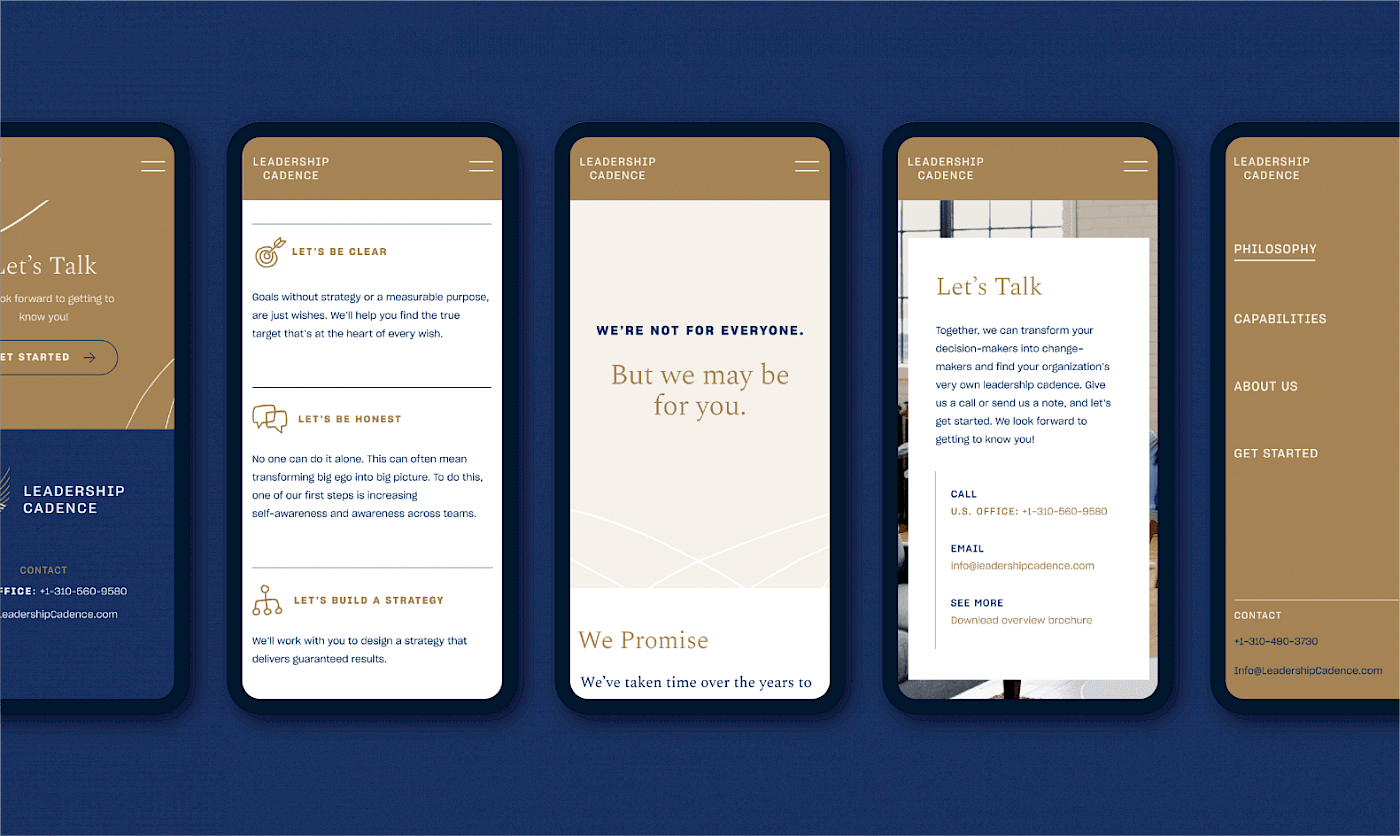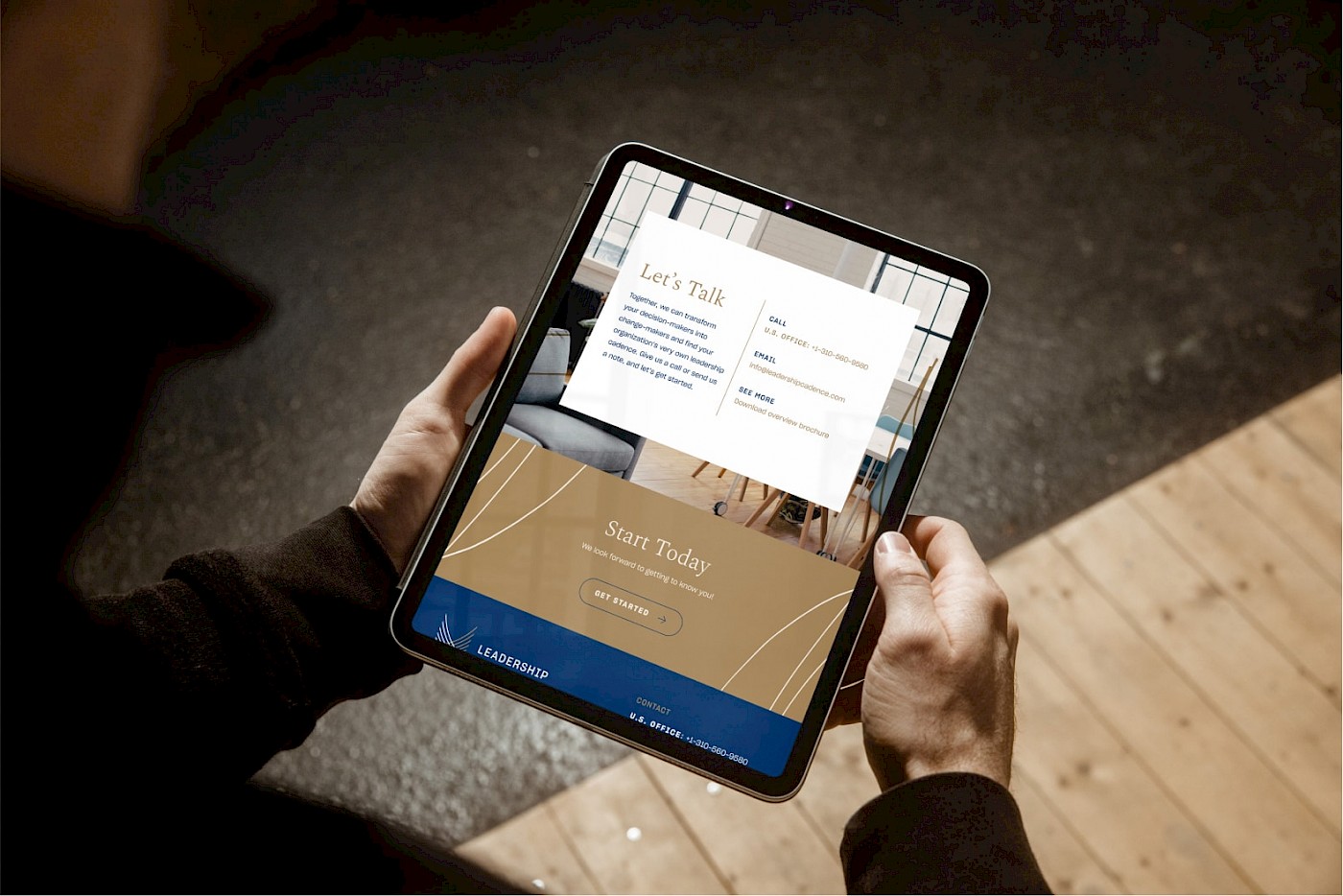 What sets Nonfiction apart is their ability to connect all pieces of the puzzle into a bigger strategic vision. Everything – the logo, language, marketing collateral – is directly linked to produce a powerful whole.
Maja Magnusson
CEO & Master Coach